Group trip to Dapeng peninsula, Shenzhen on Dec 9-10,2014
深圳大鹏半岛海上实验与聚会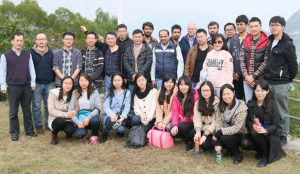 A gathering of group members and visitors at the meterologic station of Daya Station of SCSIO, CAS. (20141210, photo by Wang Lixin)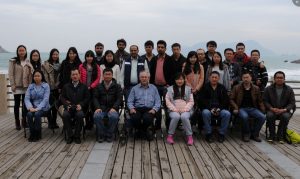 Dongchong is at the very south of the peninsula with extraordinary coastal view and sand beach. We stayed here for one night, in the same hotel as some 'old-man' stayed in 2003.
The two guys were opf the 'old-men' to be here in the year of 2003.
Prof. Zou is warmly welcome.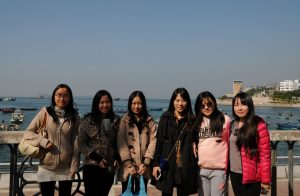 At the Nan'Ao (南澳)fishing harbor.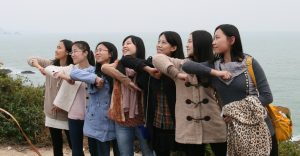 In the mode of being young.
It is a great place to practice Kong-fu.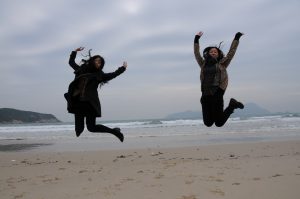 Liu XIn and Haoyu did a good jumping.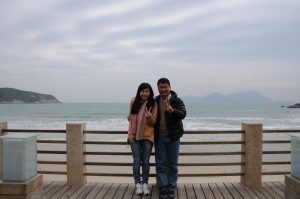 Yishan will show this to her father.
With the international staff and visitors, Jabir (left 1, Pakistan), Baruch (left 2, UK), Usman (left 3, Pakistan), Adeel (left 5, Pakistan), Yadav (left 6, Nepal), Auti (right 3, Thailand) and Mann (right 1, Thailand).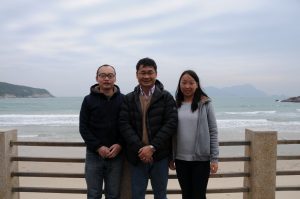 Zhao Yong and Wang Li of Lanzhou University visited us for several months. They are now experts in POP analysis.
A vegetarian dinner.
The non-vegetarian dinner. There is a lake with mangroves on the back.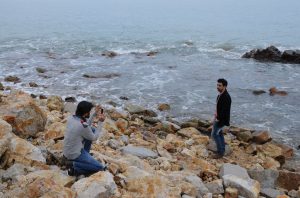 The coast of Daya Bay.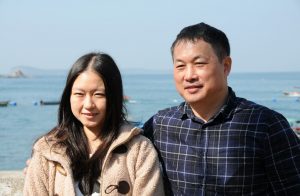 Hubei-nese.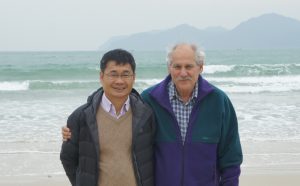 Baruch occasionally vsited us and joined the trip.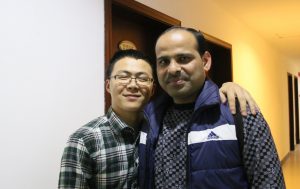 Nepalese and Chinese.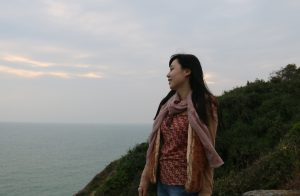 Posed or not?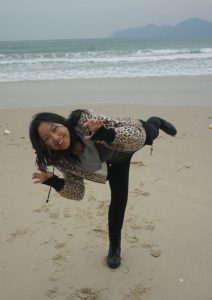 A girl likes tiger.
Happiness shining on the face.
Full of energy.
A little bit shy?