Visiting Lanzhou University and Gan-Nan (甘南)
(2014.8.19-24)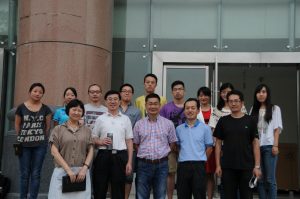 Zhang Gan and Li Jun visited Prof Ma Jianmin (马健民, left 2)and Gao Hong(高宏, left 1)at Lanzhou University. Jianmin is a briliant modeller in POPs and air research. The two gorups have a long history of cooperation.
We gave talks there and appreciate Prof Ma's help in writing the NSFC Key proposal which we have successfully secured this year, on biomass burning in Indo-China peninsula. Prof Ma was also Xu Yue's supervisor when she was in Canada.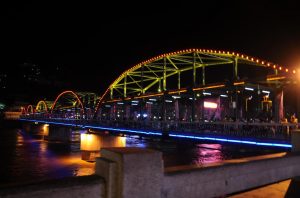 The old bridge over Hunag He.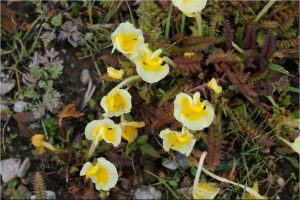 I searched the web to identify the famous so-called Ge-Sang-Hua (格桑花). Narrowly defined it maybe this one. But actually in Tibetan, Ge-Sang refers to all beautiful followers.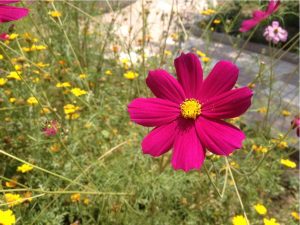 Most people simply refers this Ba-Ban-Mei (八瓣梅)as Ge-Sang-Hua.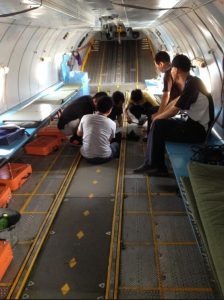 The group is measuring and planning to enhance the air plane to be able to be used for POPs sampling in the sky.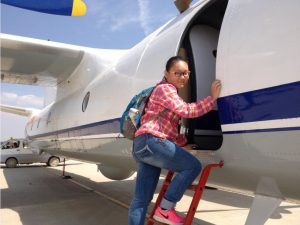 ZHang Ran was very happy to be so close to the air plane.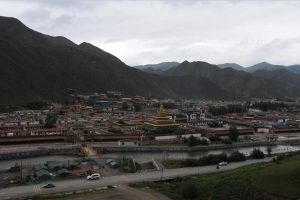 Labrang Monastery (拉卜楞寺)is the highest 'University' for Tibetan Buhdism. It mimics, according to my observation, an education system of Oxford-U or Cambridge-U, where colleges are the core units.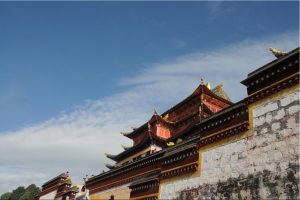 Langmu Temple (郎木寺)is at the very south of Gansu province bordering SiChuan.