Dai Qing, Xiaofei and Su Tao did their thesis confirmation (20151008)
Pictures by: Zhang Xiangyun
On October 8th, Dai Qing, Xiaofei and Su Tao did their thesis confirmation. Professors Peng Xianzhi, Bi Xinhui, Ran Yong, Luo Chunling, Jun Li and Zhang Gan made up the assessment panel. The professors gave pertinent advices on the research plans for their PhD and MSc thesis (开题报告). It was also a specially themed group meeting.
Dai Qing in front of her presentation slides.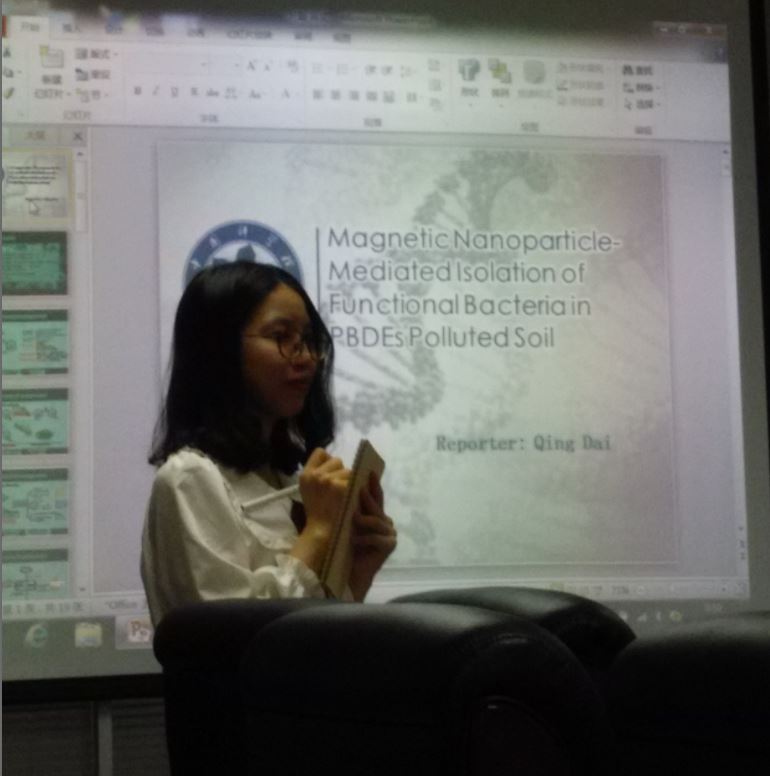 Recording the questions and advices from the assement panel.
A full view.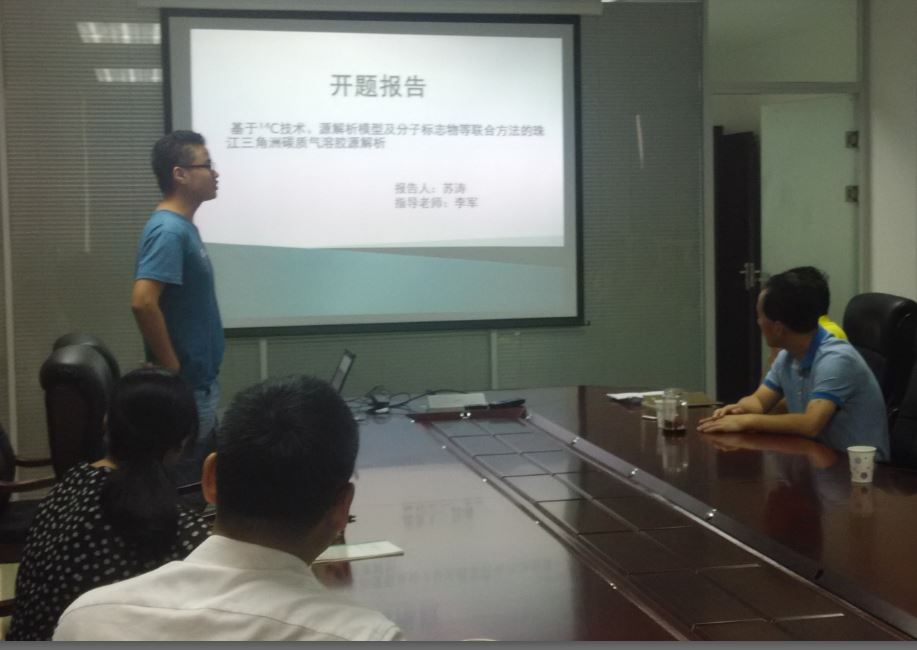 Su Tao at his beginning.