Drs Zhong Guangcai and Chen Duohong completed their postdoctorate study in GIG
December 1st,2015
Drs Zhong Guangcai (钟广财) and Chen Duohong (陈多宏) reported to the assessment panel on their postdoctorate work  in GIG, on December 1st. By this they officially completed their PDRA. Congratulations! Assessment panel members were Professors Zou Shichun (Chairman, Sun Yat-sen University), Yu Zhiqiang, Peng Xianzhi, Bi Xinhui and Luo Chunling.
Guangcai's new posiiton in GIG will be Research Associate. While Dr Chen Duohong has just been promoted to Senior Engeneerer (professor-eqilvalent band,教授级高工) in Guangdong Environmental Monitoring Centre (GDEMC).
Dr Zhong Guangcai was showing his postdoctor work.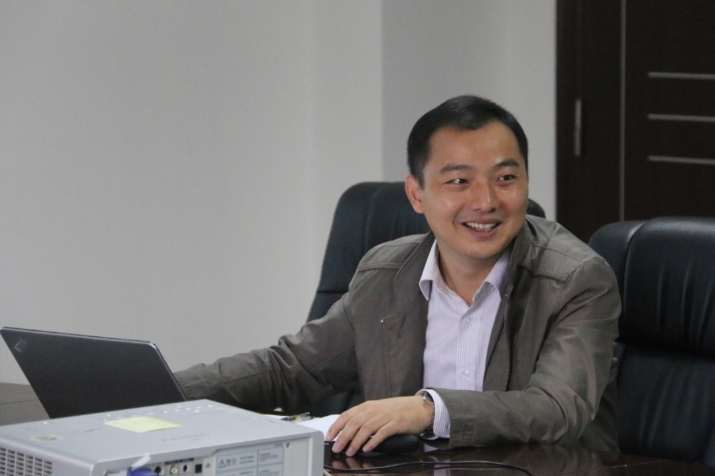 Dr Chen Duohong (陈多宏)answered the assessment team questions happily.