Group people and former members attended the 8th NCEC
Nov. 5-8th, 2015
Most of the group people and former members attended the 8th National Conference on Environmental Chemistry (the 8th NCEC) in Baiyun International Convention Center in Guangzhou Nov. 5-8th, 2015. The topic of conference was "Innovation and Development in Environmental Chemistry". It was a super big meeting with more than 4000 attendees. The conference was operated by South China University of Technology. Professors Zhang Gan, Li Jun and Luo Chunling gave oral presentations on sessions of environmental analysis, atmospheric environmental chemistry and soil environmental chemistry separately. Dr Song Mengke showed an attractive poster on application of DNA-SIP in BaP biodegradation.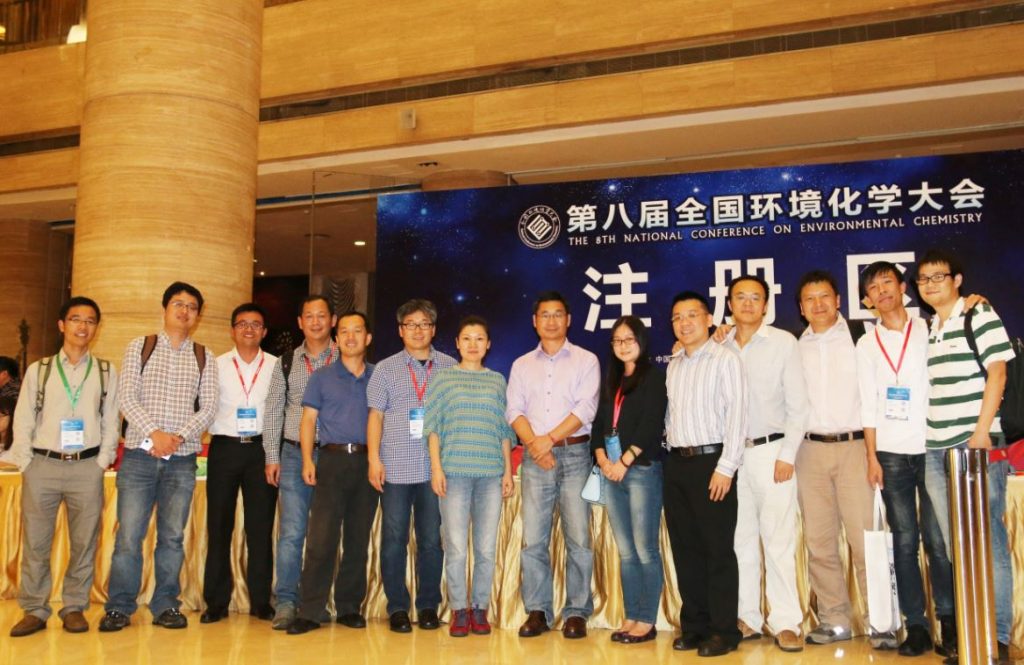 From left to right: Ma Wanli, Zhang Yanlin, Zhang Ruijie, Tian Chongguo, Li Jun, Xie Zhiyong, Wang Yinghui, Zhang Gan, Zheng Qian, Lai Senchao, Xu Weihai, Chen Yingjun, Wang Yan, Cheng Zhineng.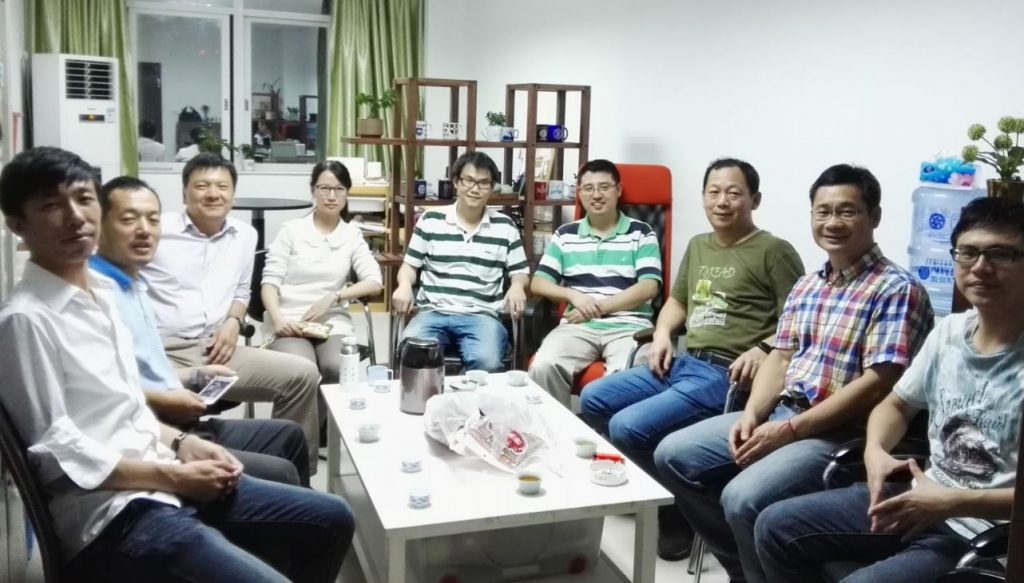 A tea time at night.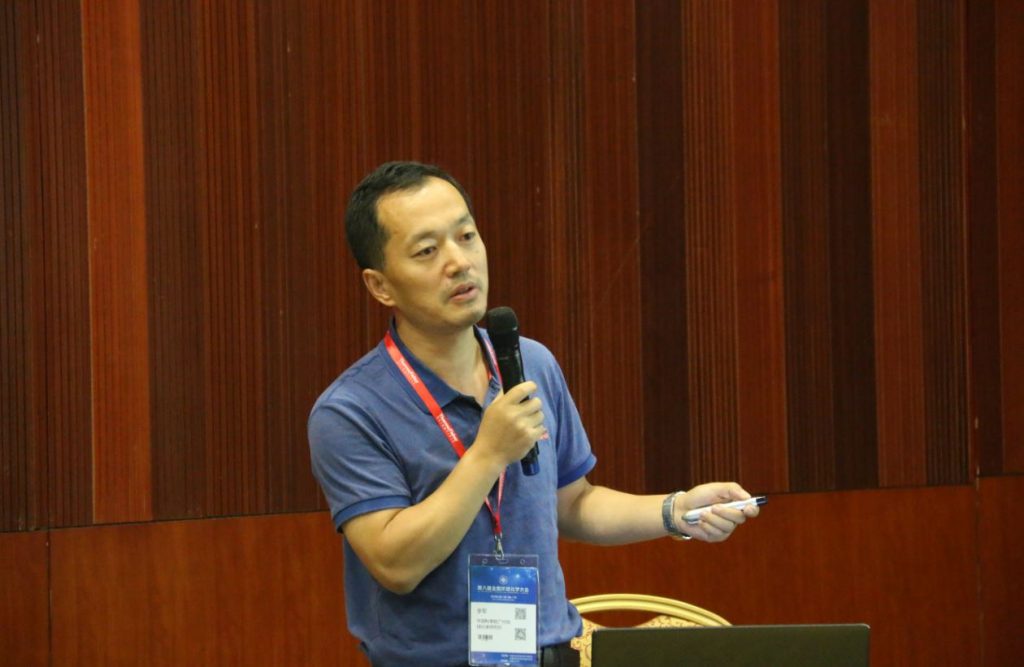 Professor Li Jun gave an oral presentation on application of radiocarbon analysis in the source apportionment of carbonaceous aerosols in Beijing on the session of atmospheric environmental chemistry and pollution control.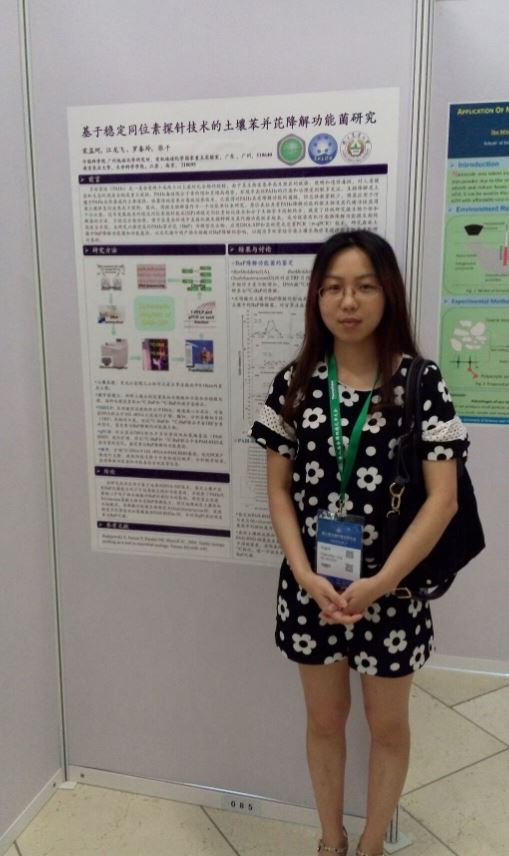 Dr Song Mengke presented a sexy poster about DNA-SIP again.