On April 25-27, the 4th conference on ecotoxicology was held in Hangzhou. Shizhen and I gave oral presentations in sessions, respectively. Jun also visited Hangzhou. We met Zhang Yanlin, Chen Yingjun and Tian Chongguo on the water front of Xihu. Professor Feng Jialiang came over from Shanghai just for our small gathering, and discussion on future collaboration on biomass burning study..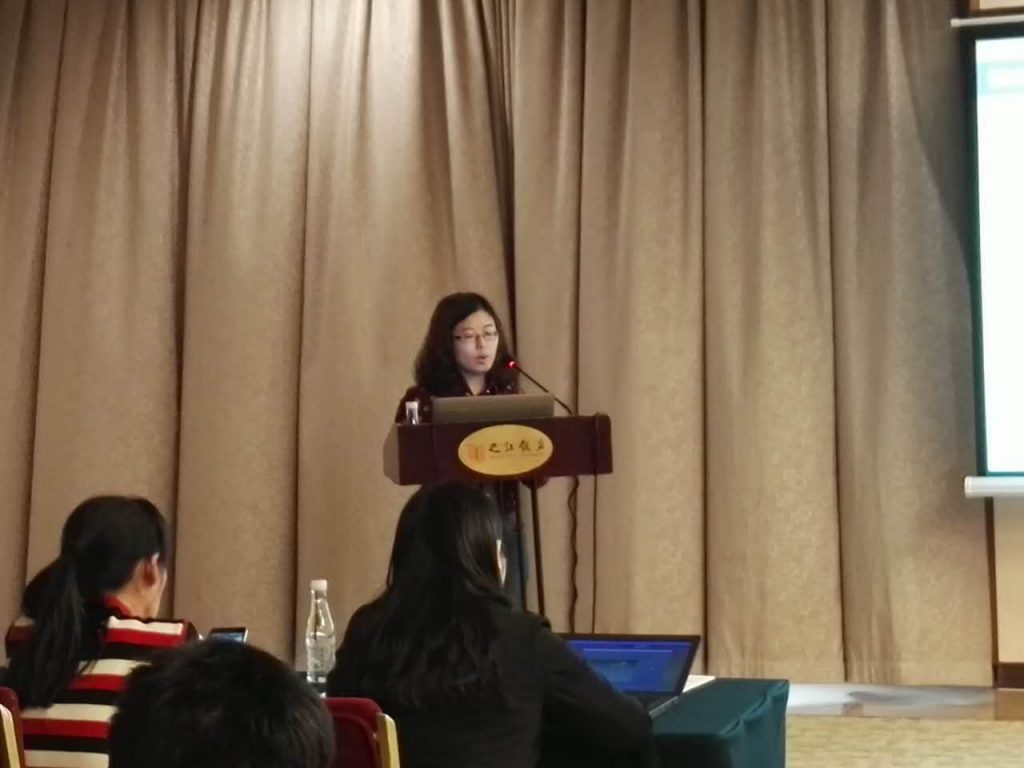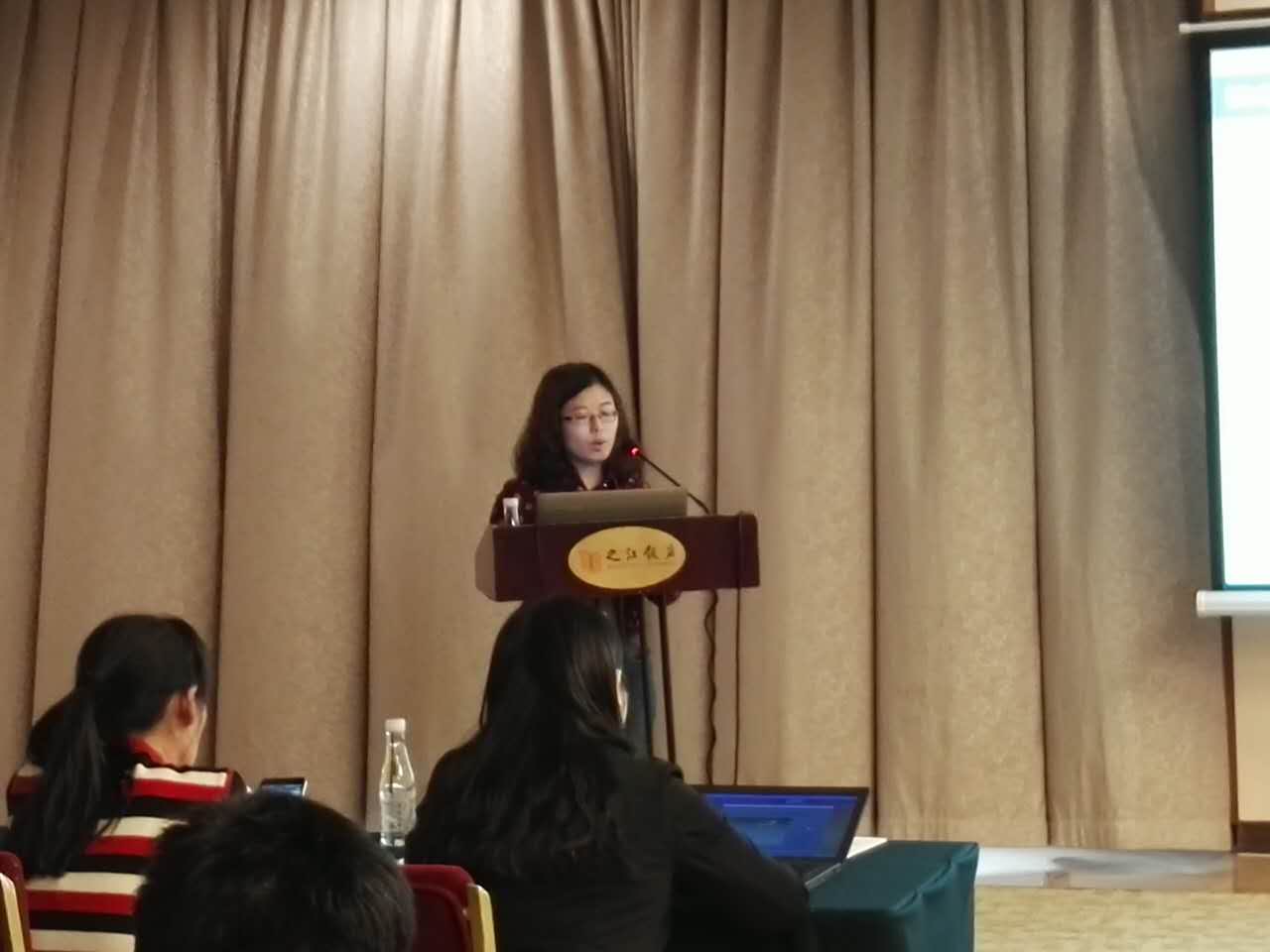 Shizhen presenting 'Modeling PCBs emission and human exposure in China'.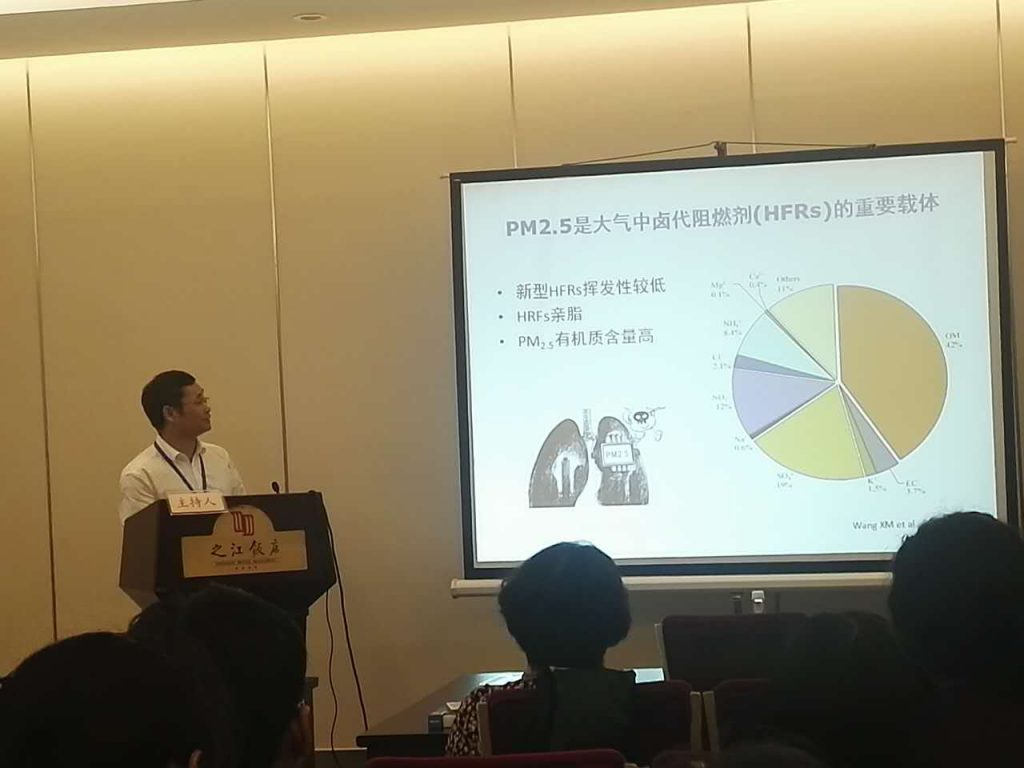 I talked about HFRs in PM2.5 from Chinese cities.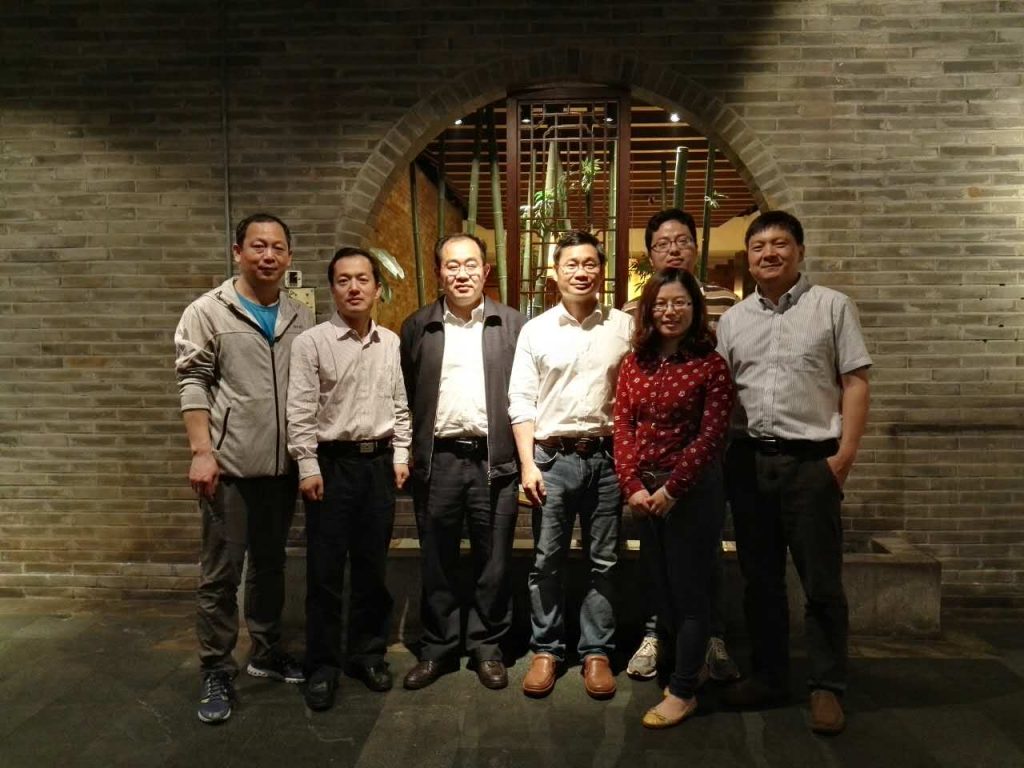 We had a small gathering in a nice tea house by Lake Xihu.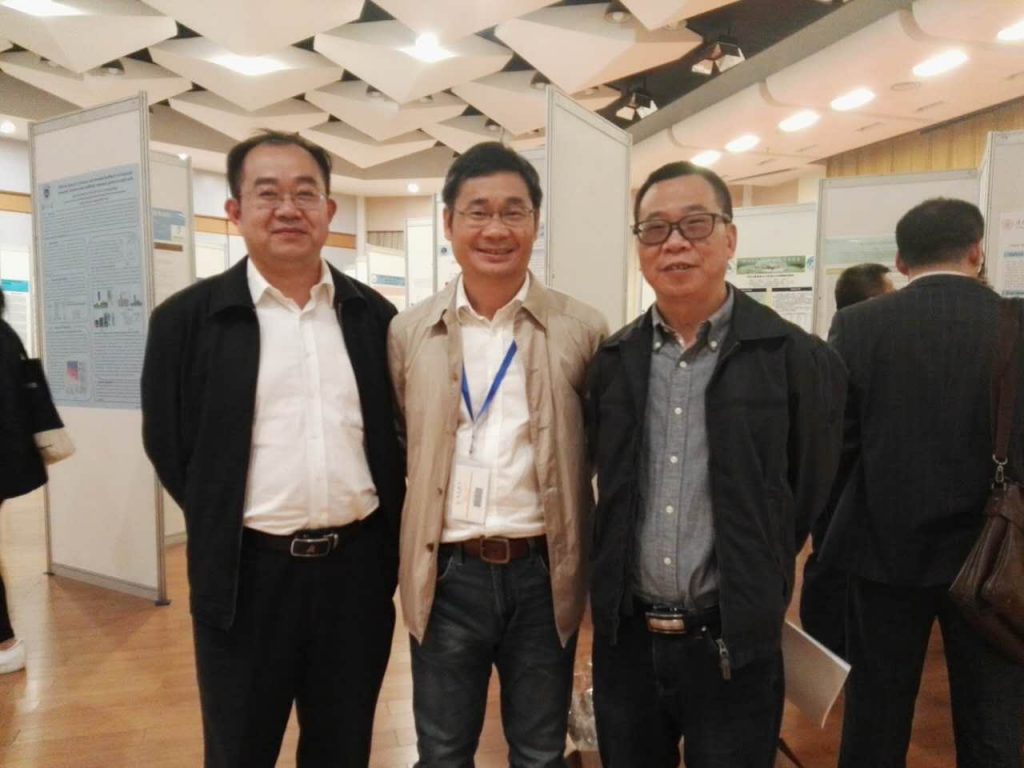 SKLOG alumni, Professors Feng Jialiang (冯家良)of Shanghai University, and Professor Yu Yunlong (虞云龙)of Zhejiang University.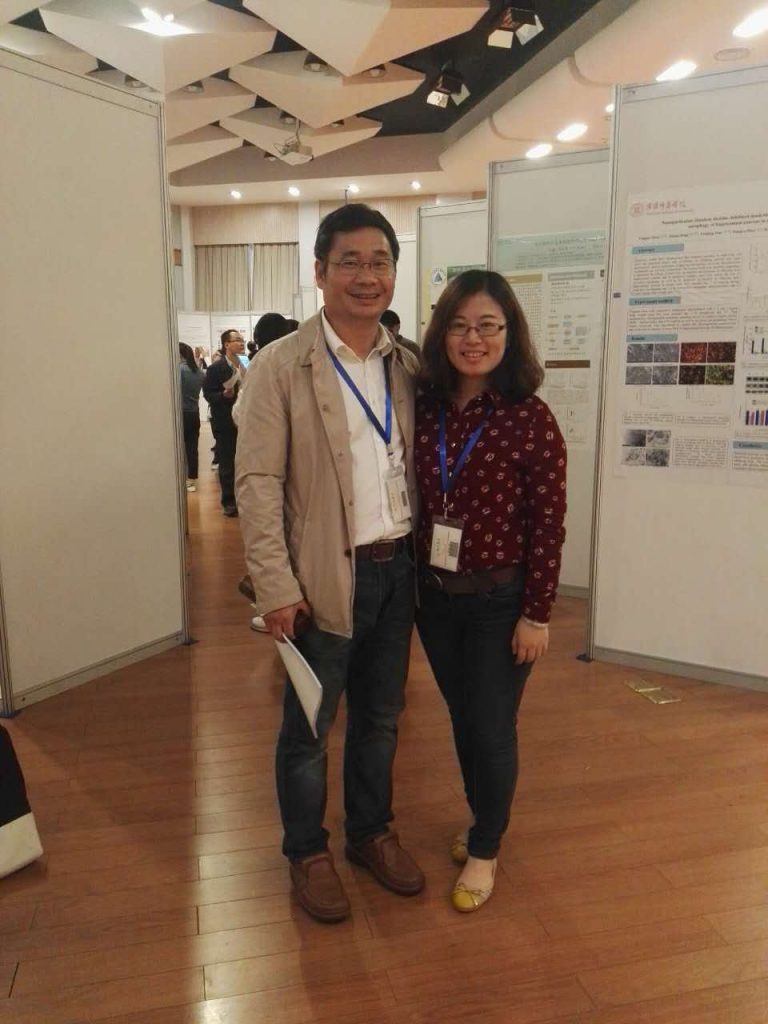 Posting on the poster session. (Picture credit: Chen Yingjun)