The group leads the MOST Key Research Programme on Air Toxics Management in China (ATMSYC, 2017YFC0212000). On June 27-28, most of the key members of the programme team gathered in Beijing to negotiate and confirm with a panel assigned by MOST the programme task, item by item.  The confirmation went smoothly and we have prepared quite sufficiently for it. We of course had celebrations and nice food.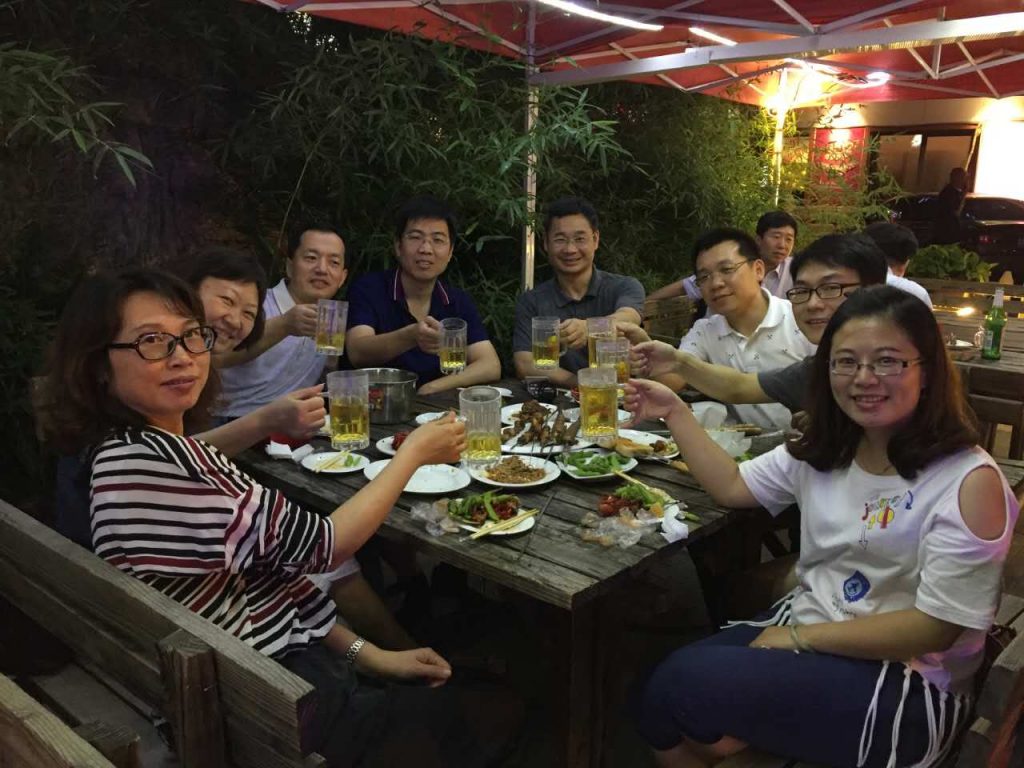 On arrival late dinner on the front court of the hotel. (自左至右:梅素容(华中科大),高宏(兰州大学)、李军、孔少飞(武汉地大)、张干、赖森潮(华南理工)、吕效谱(香港理工)、时真)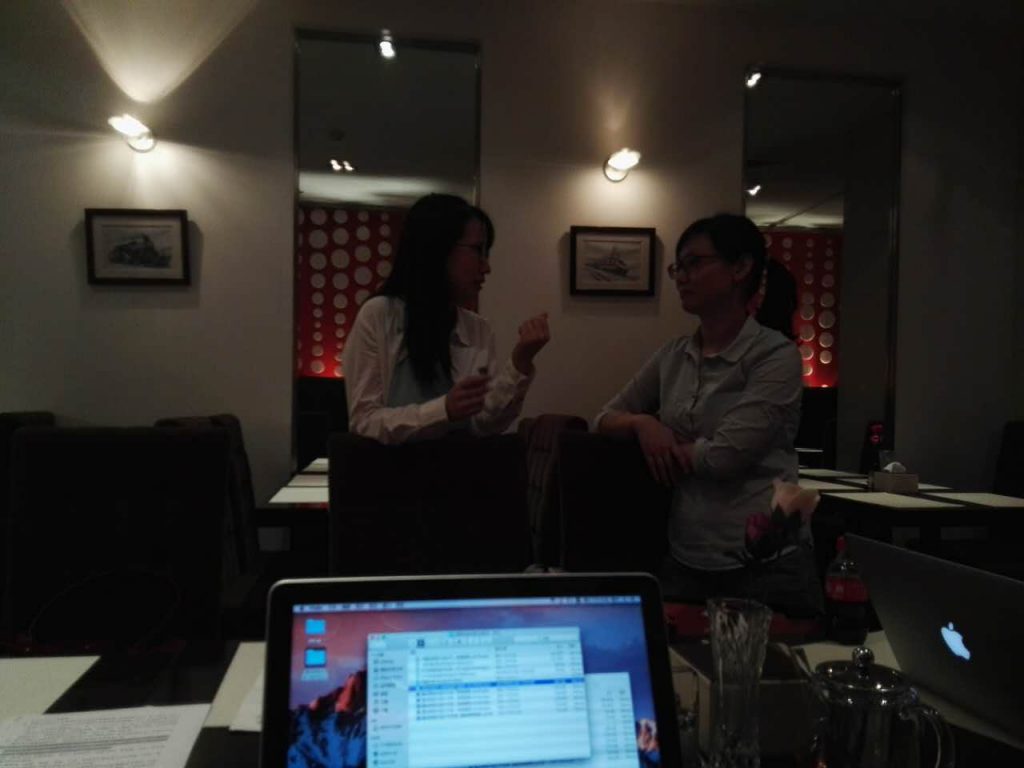 Discussions and preparations.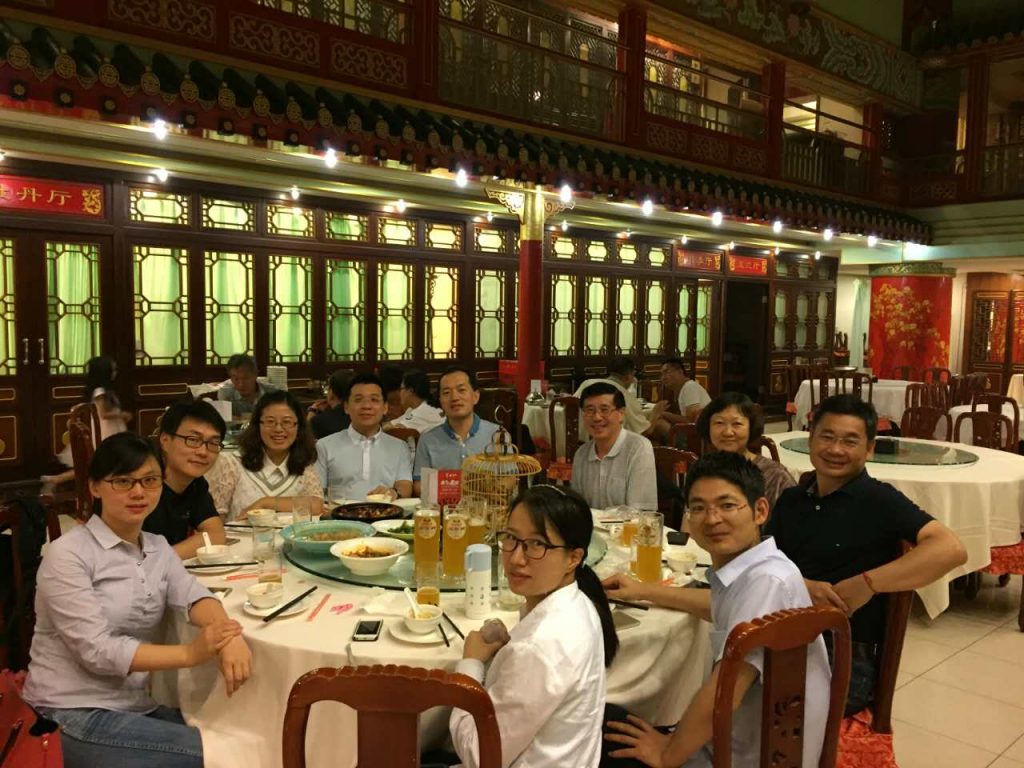 Prof Ma Jianmin invited us for a feast to cerebrate the successful bidding and task confirmation/negotiation of the MOST programme.(自左至右:成海容、吕效谱、时真、赖森潮、李军、马建 民(北京大学)、高宏、张干、付学吾(贵阳地化所)、徐玥)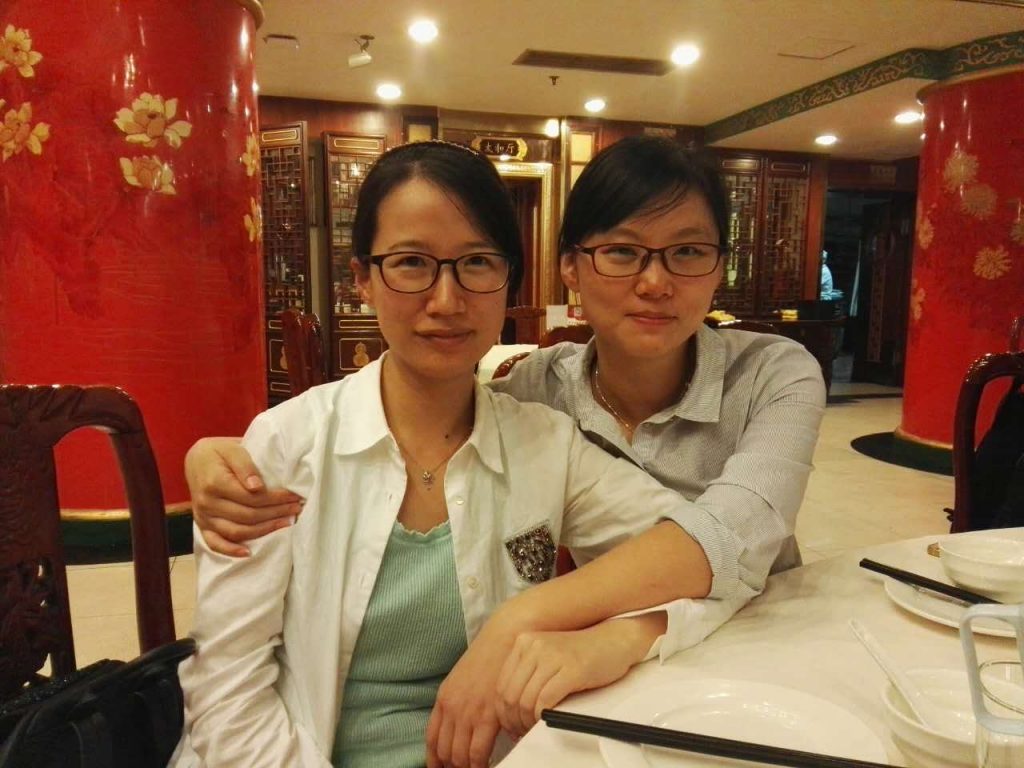 Hairong was with another Programme in the same batch.  Here she is able to meet with Xu Yue.