On December 6-7, the  kick-off meeting of ATMSYC (阿特姆赛克) Project 1 and sampling training workshop took place in Xin Tao Yuan (新桃源) Hotel of Shenzhen. The event was dedicated to project 1  (有毒有害大气污染物的区域观测与来源) of ATMSYC. A total of 55 people attended, including special guests Professor Chen Changhong (陈长虹) of Shanghai Academy of Environmental Sciences  (上海市环科院), Professor Xue Likun (薛丽坤) of Shangdong University (山东大学), and Professor Zou SIchun (邹世春) of Sun Yat-Sen University (中山大学) .  The kickoff meeting was followed by a special workshop to discuss, coordinate field sampling plans as well as technical sampling trainings. The consortium had nice time in the nice hotel thanks for the nice weather in Shenzhen.
The event.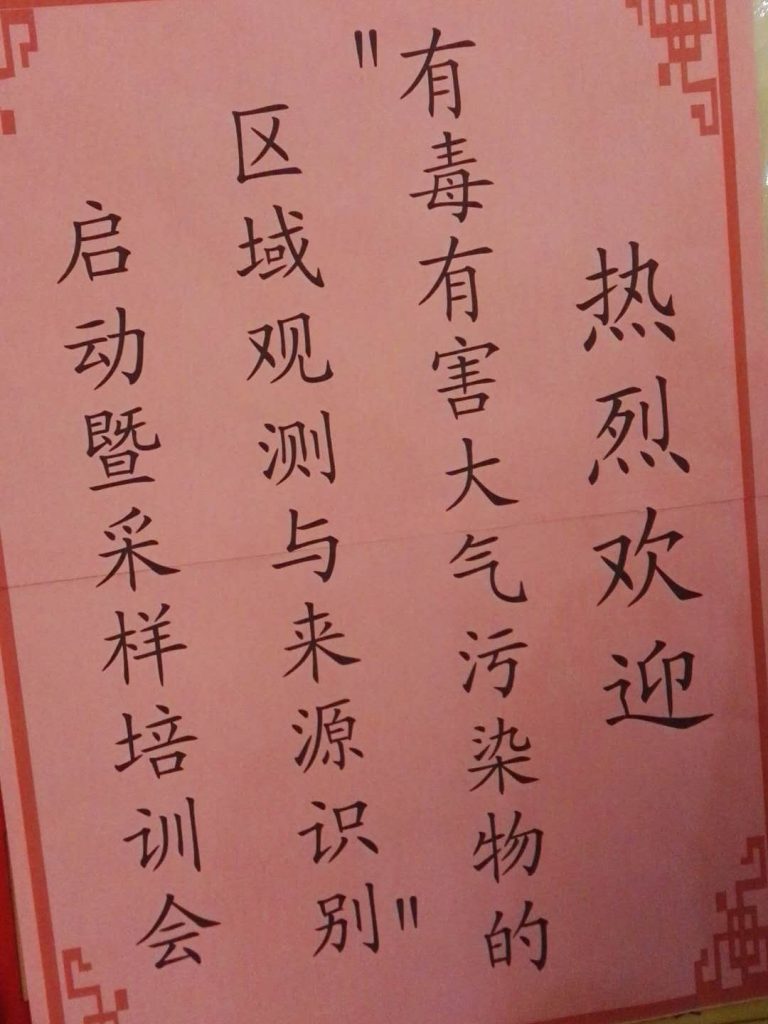 Welcome once more.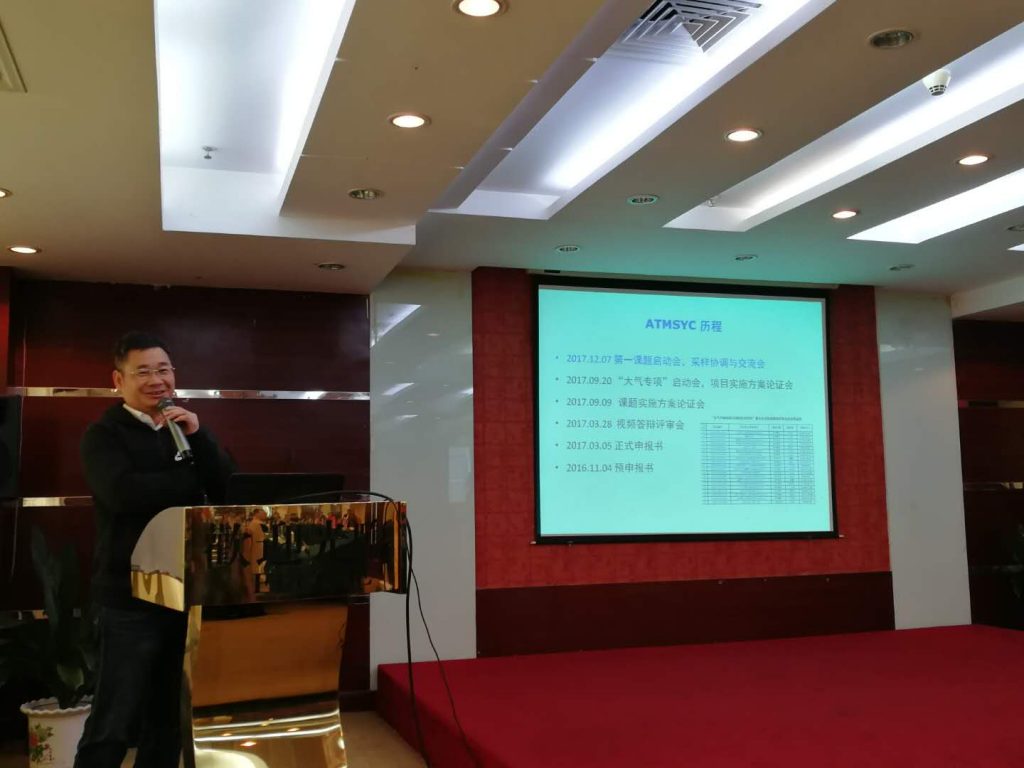 The ATMSYC (阿特姆赛克).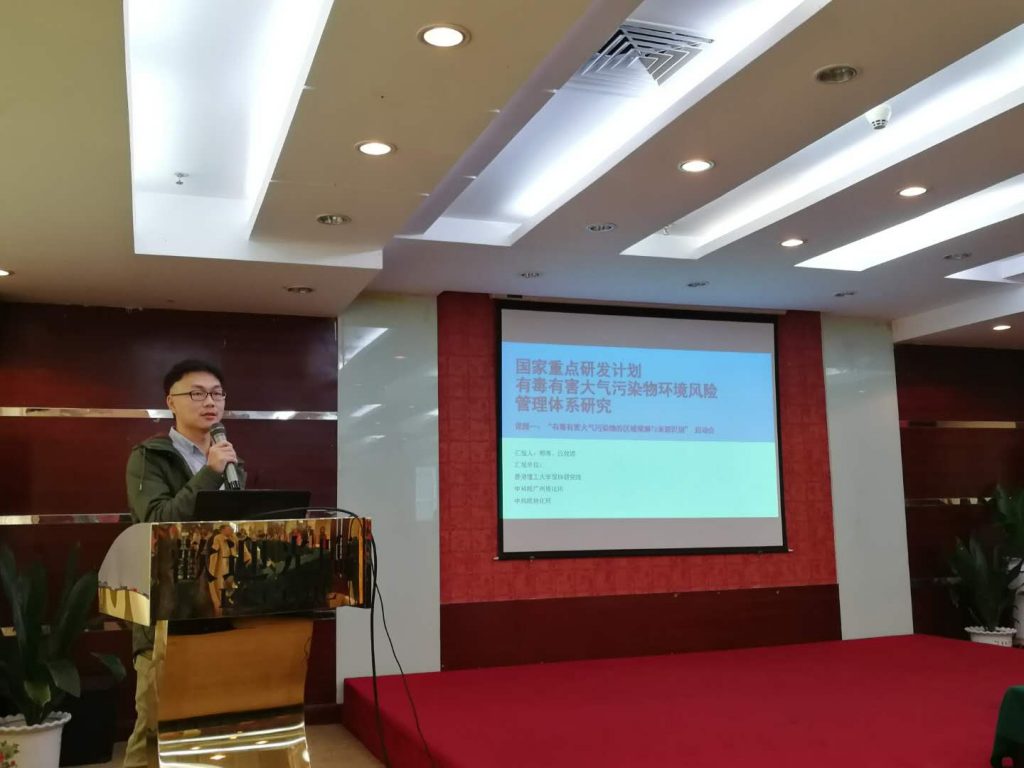 Lv Xiaopu introducing the research plan of Project 1 of ATMSYC.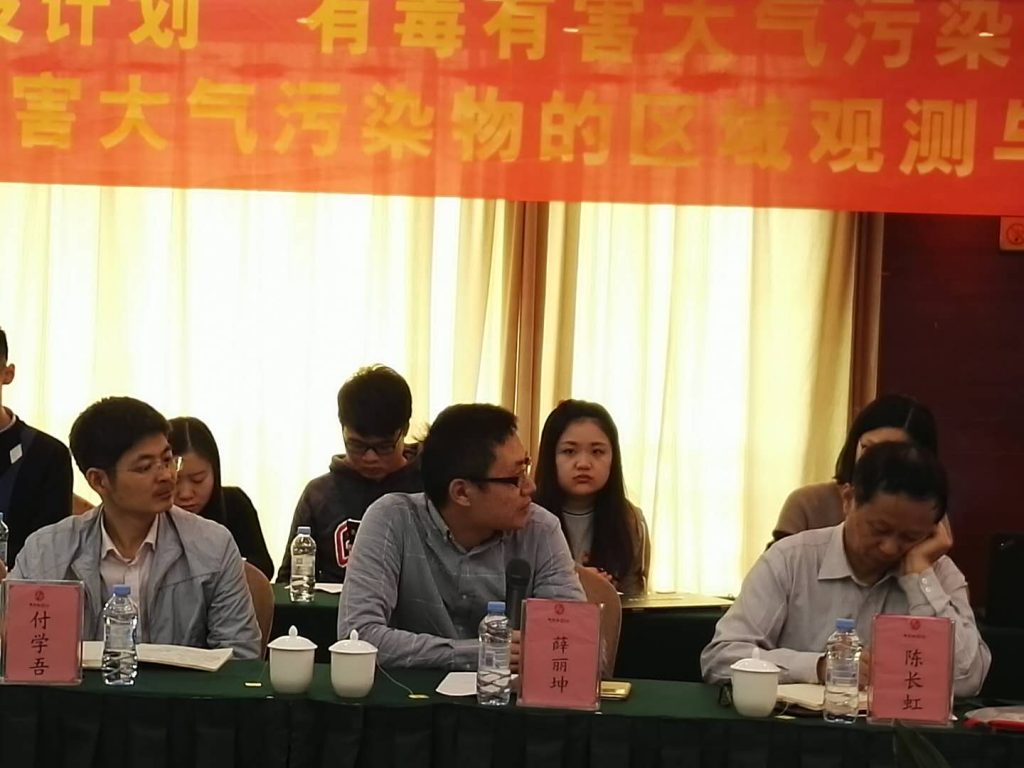 Xue Likun gave his opinion on the sampling plan.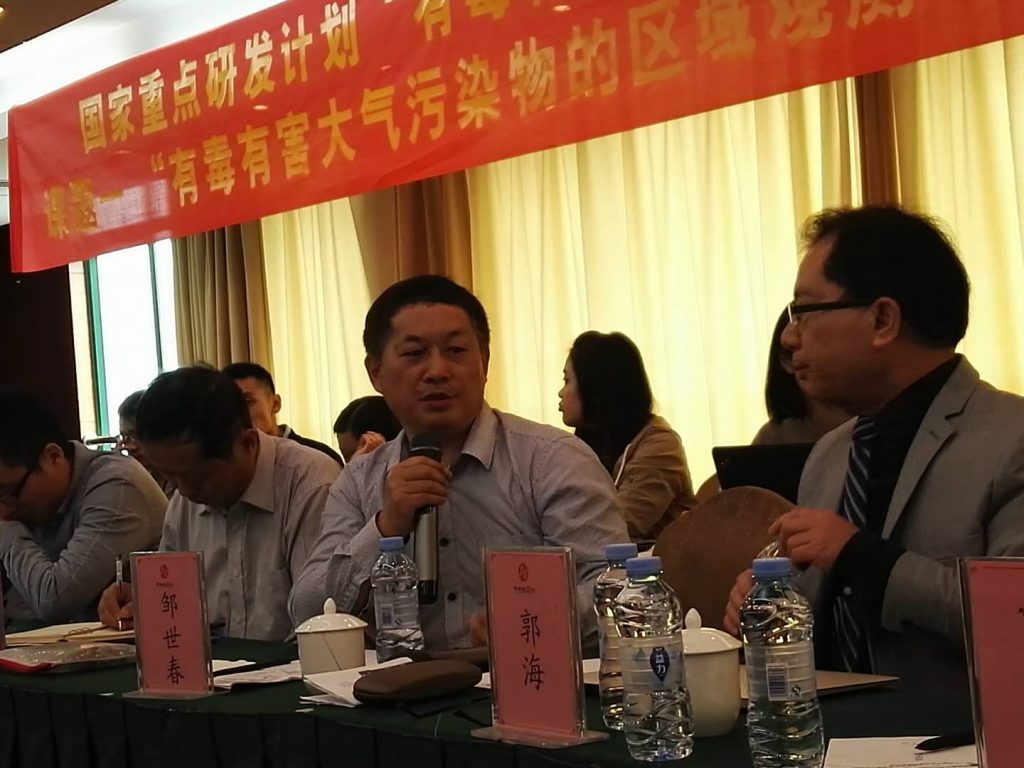 Professor Zou Shichun comments on Project 1 research plan.
Zhang Gan receiving flag of FCE (Faculty of Construction and Environment) of HK-PolyU from Professor Guo Hai , who is the leader of ATMSYC Project 1.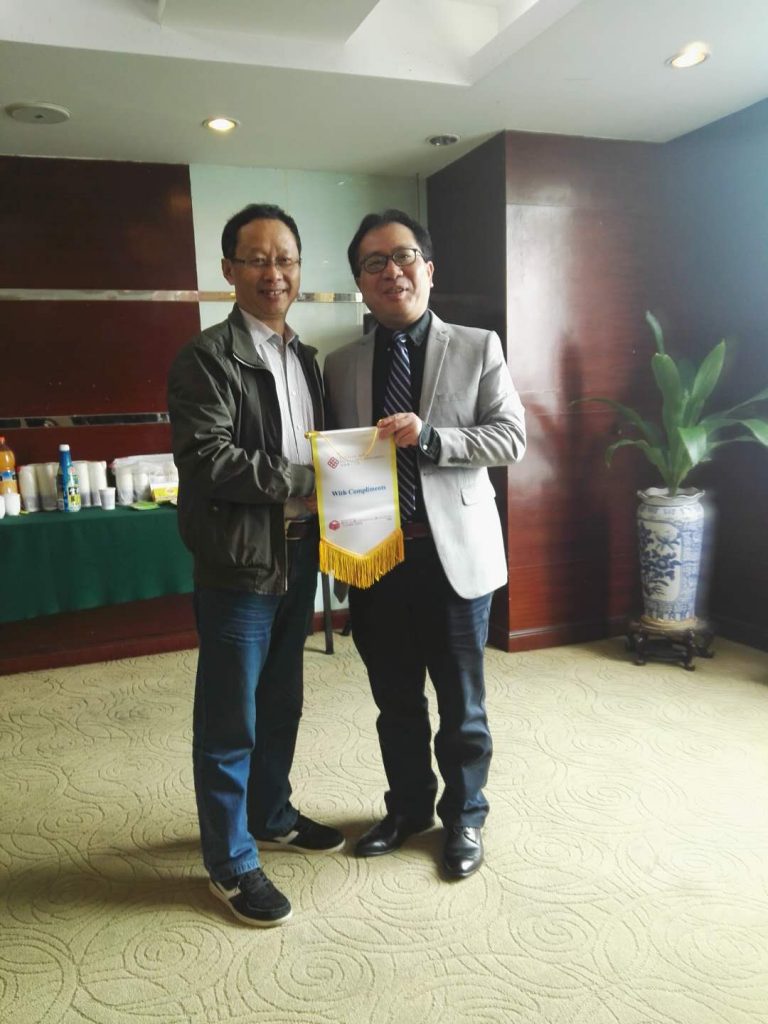 Professor Chen Changhong is one of the best experts in urban air quality improve in China.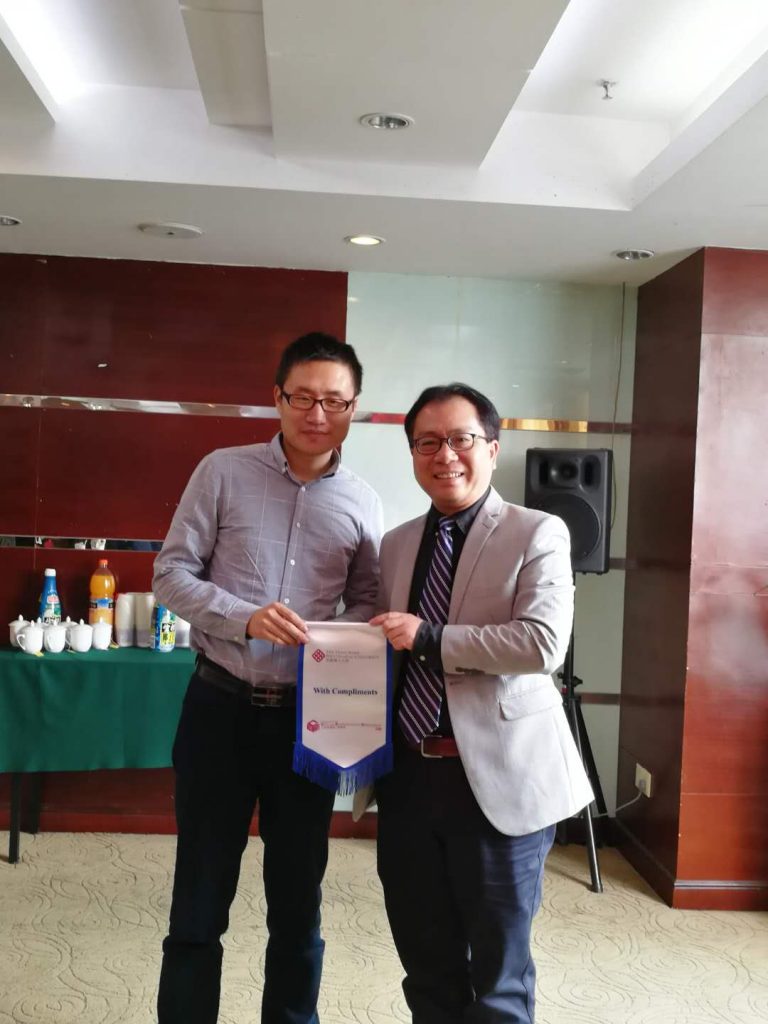 Professor Xue Likun of Shangdong University accepting the HKPolyU flag and souvenirs from Professor Guo Hai (郭海).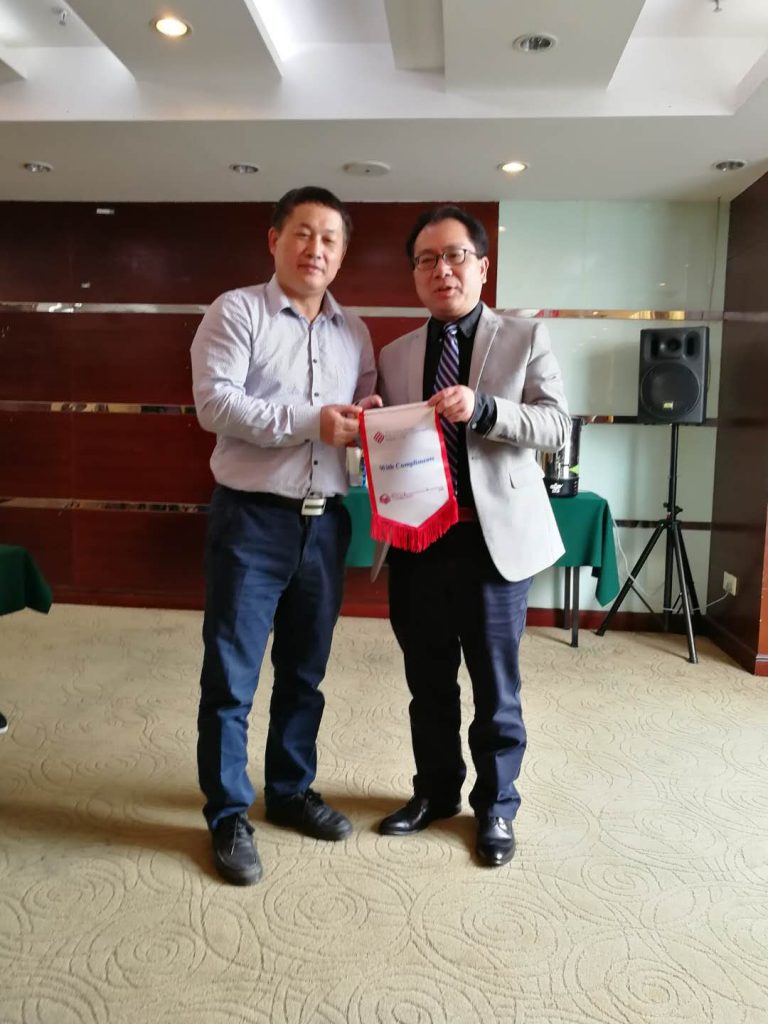 Professor Zou Shichun has been an all-time friend of the group.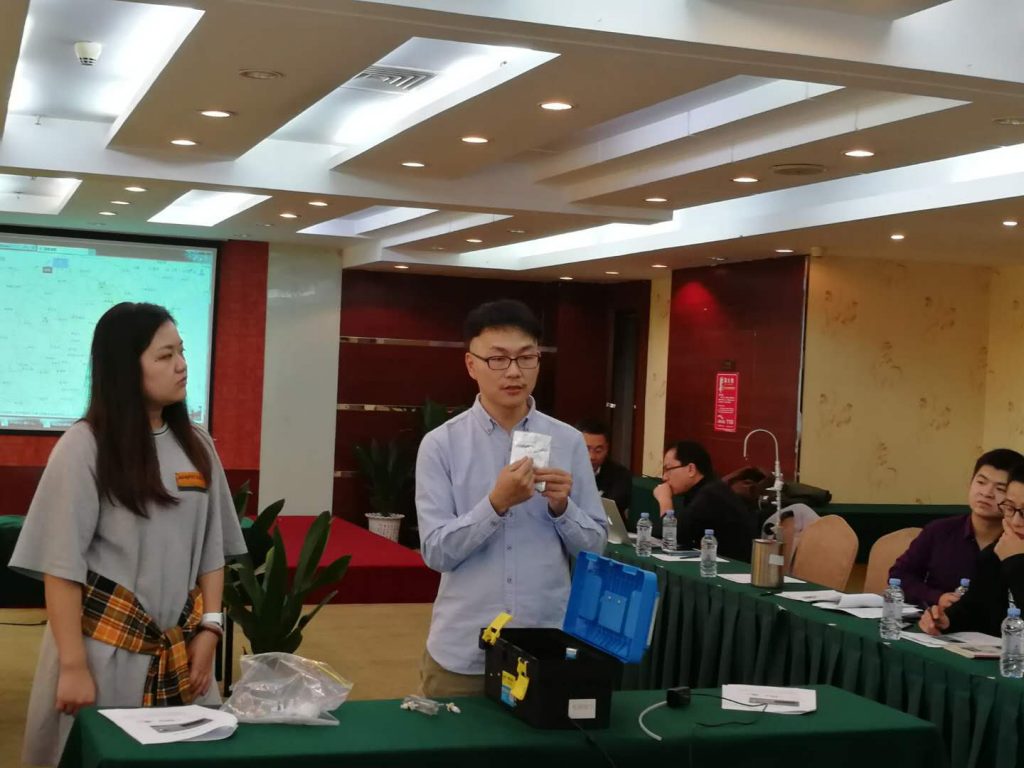 Lv Xiaopu (吕效谱) gaving instruction of VOCs and OVOCs sampling technique.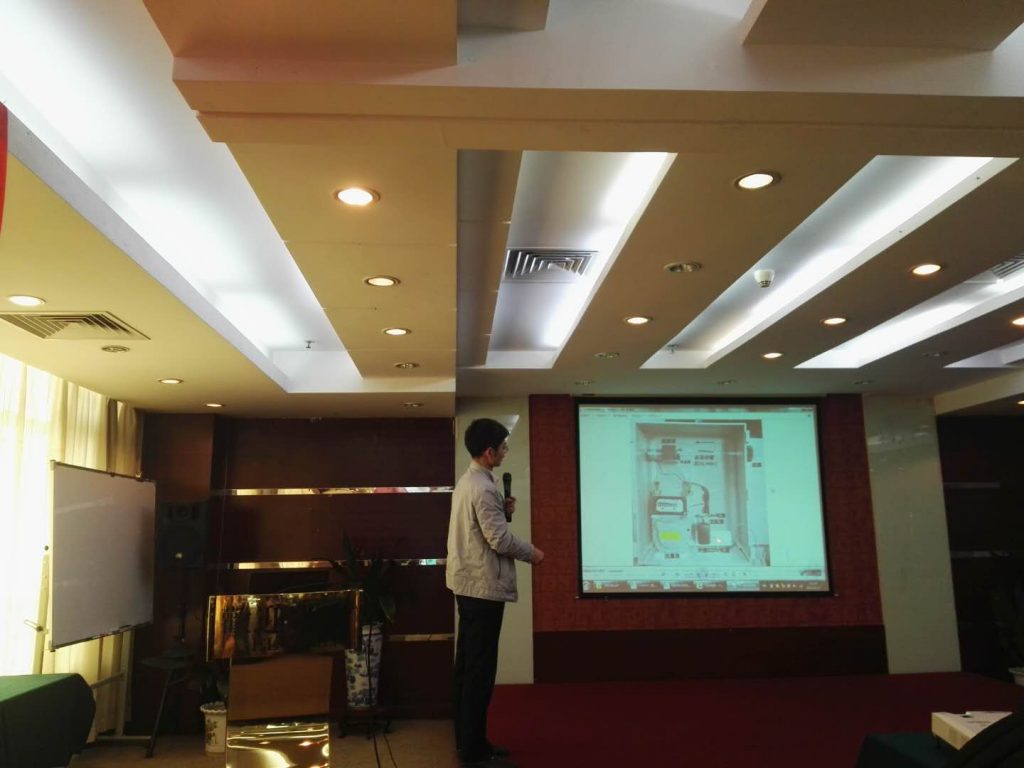 Professor Fu Xuewu (付学吾) introducing the mercury sampling protocol.
Tang Tiangang introducing his IVOC sampling technique.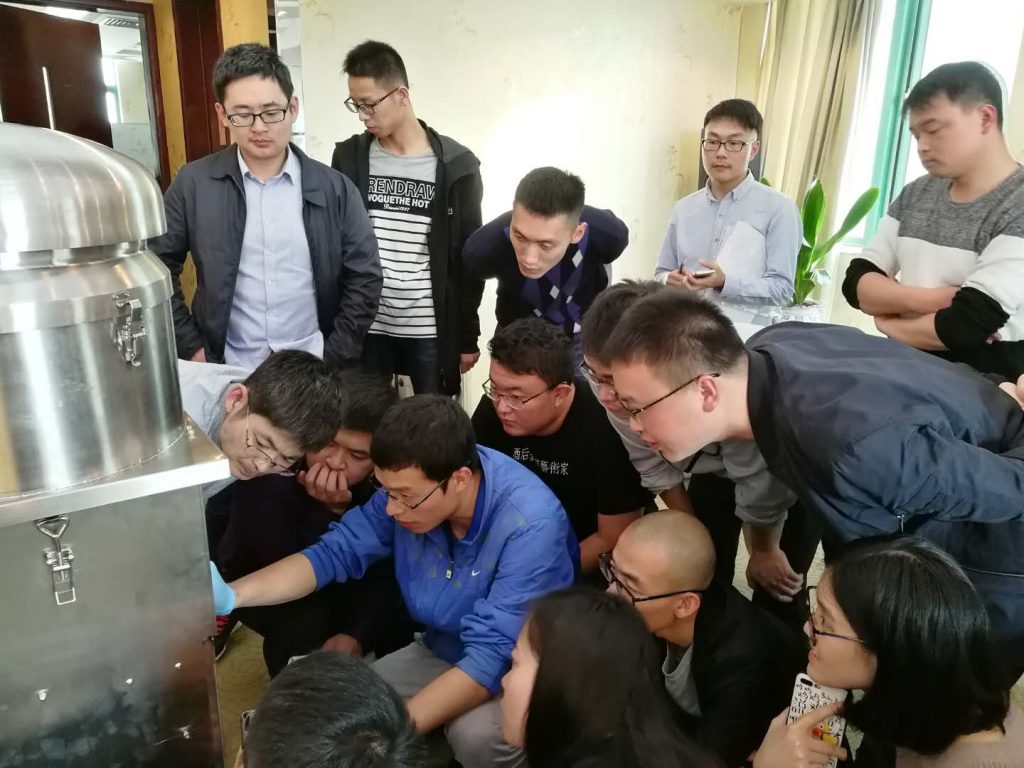 Guangcai demonstrating the operation of the newly designed Hi-Vol sampler dedicated to PM2.5 and gas-phase POPs sampling.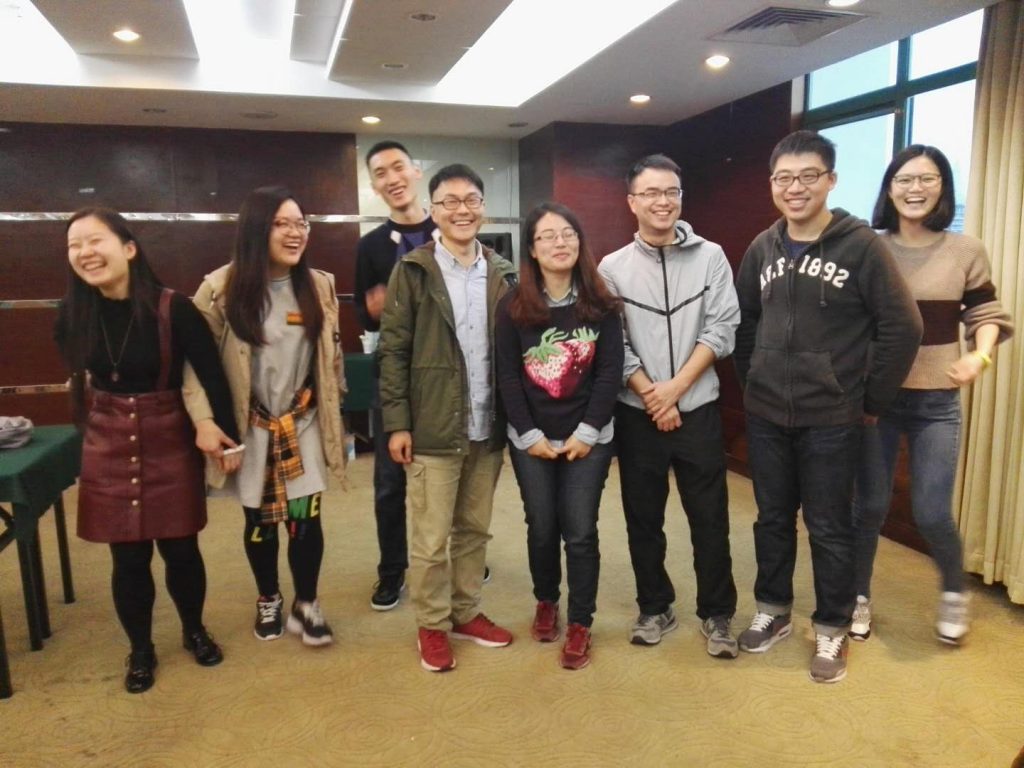 The key organizing team of the event.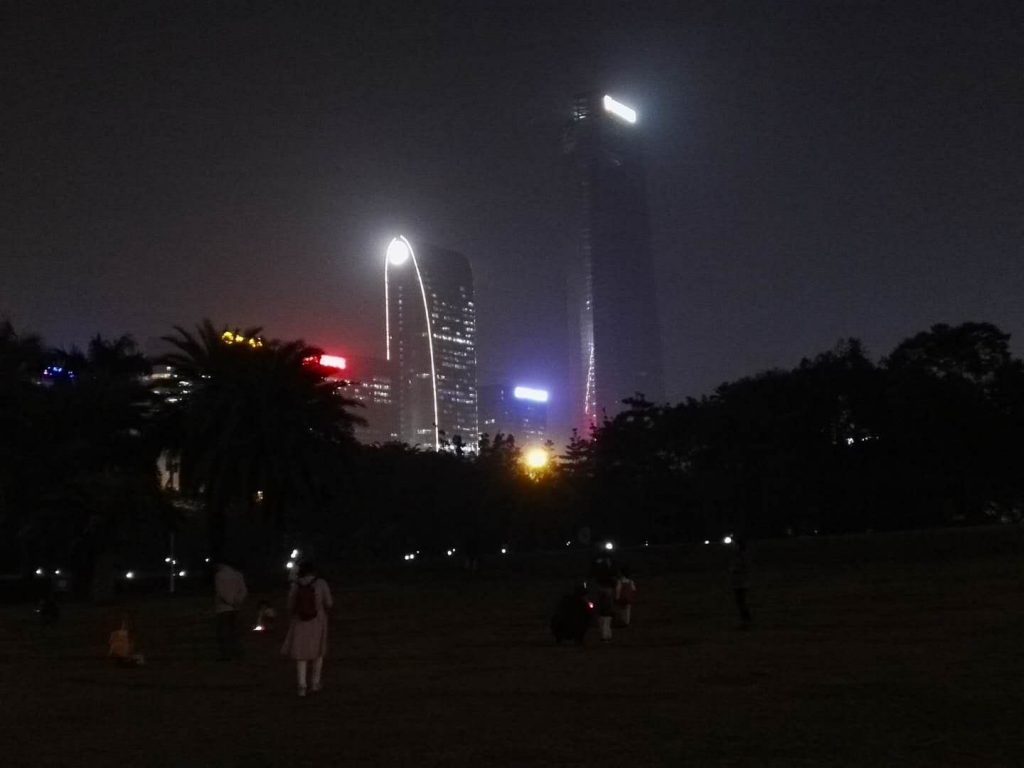 The neon light on the left building shining the logo of QQ.