During 4th-15th October, four people of us (Gan Zhang, Jun Li, Shizhen and Xin Liu) were invited to visit University of Nairobi for the purpose of establishing academic collaborative relationship under framework of Belt and Road Initiative "Southern Contaminants Programme". Gan was invited to deliver a speech titled "China Education System, Role and Research at SKLOG" to students and colleagues of Institute of Nuclear Science and Technology. He received a great deal of praise as Prof Michael who is Acting Director of the institute promptly expressed strong intentions to cooperate. Shizhen and Xin demonstrated standard operation of passive air samplers. Ten PASs will be quickly deployed at 5 sites of Nairobi city which is part of air monitoring network of the project. Two students of Nairobi-U are arranged to visit GIG soon after. They will also participate "SCP training class" in November. We also visited CAS Sino-Africa Joint Research Center (SAJRC) located inside campus of Jomo Kenyatta University of Agriculture and Technology.
The director of SAJRC Dr. Wang Qingfeng show us around the center.
Wet chemistry laboratory of SAJRC.  Made in China.
Meet with Professor Gatari after arrival, in a nice restaurant.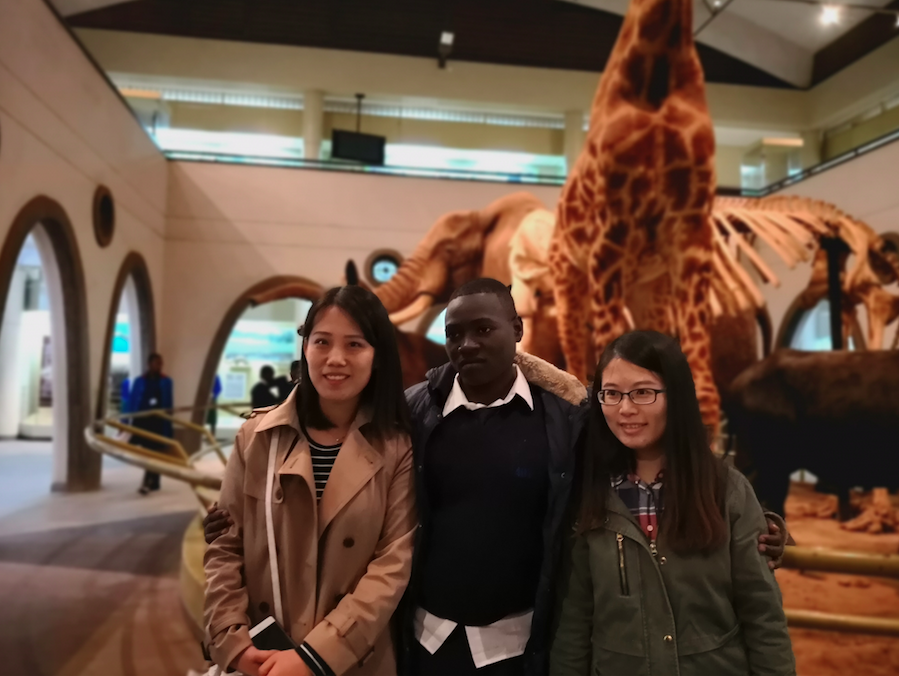 We being foreigners. @Kenyan National Museum.
First formal meeting with Prof Michael Gatari @UoN.
Short but happy talk with Vice Chancellor of UoN.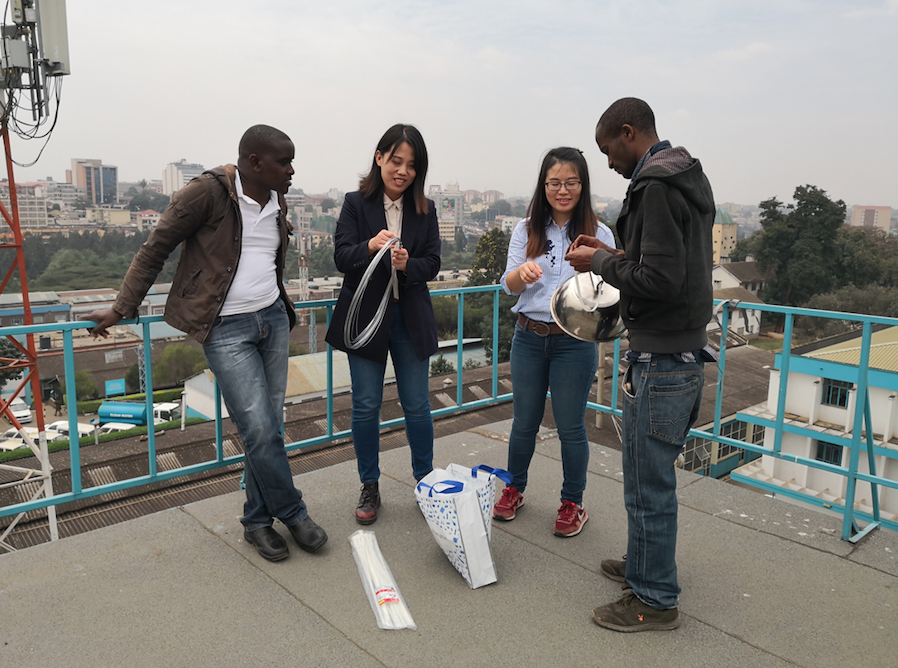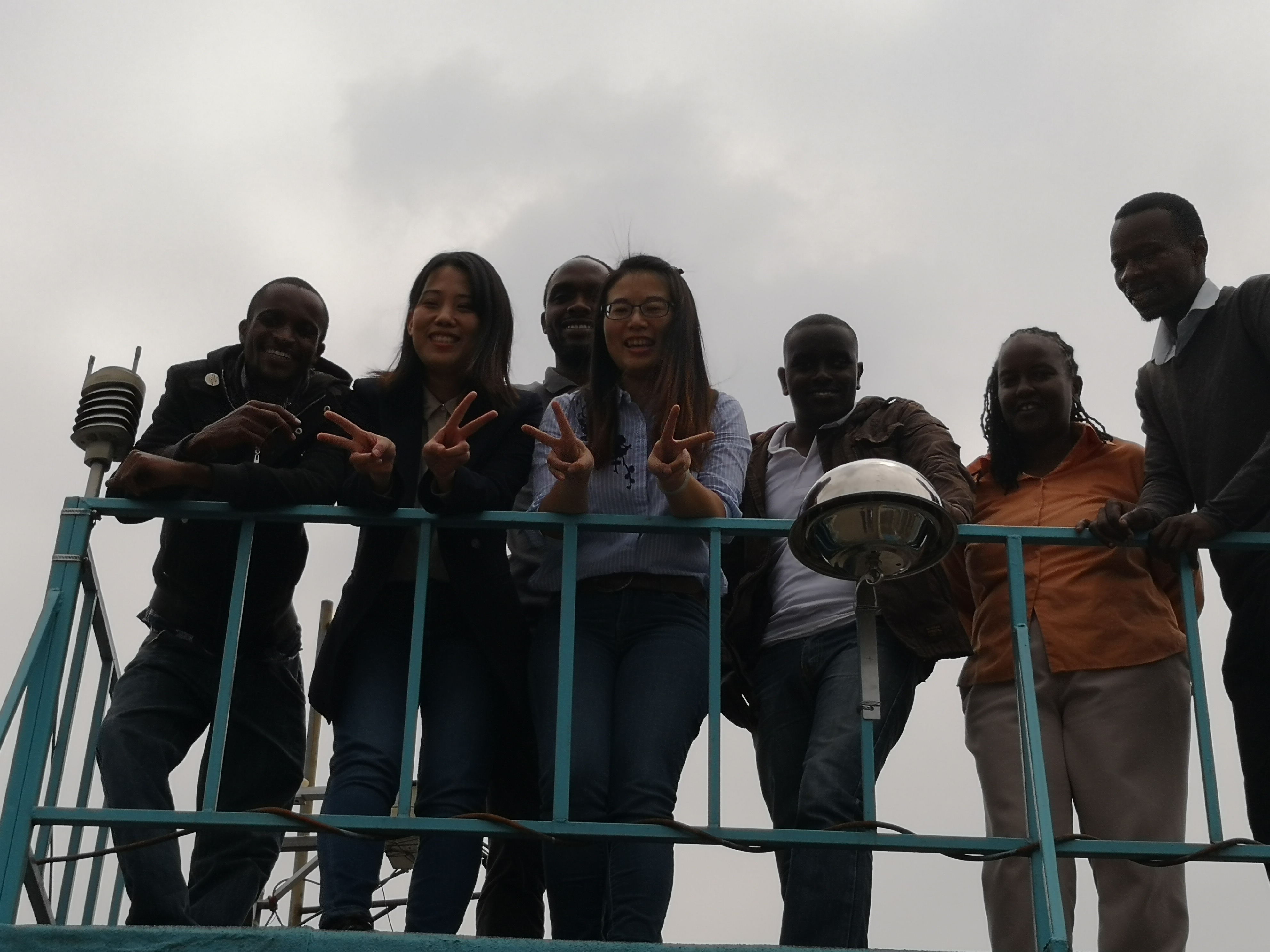 Students of UoN learn how to assemble the passive air sampler. With their participation, a PAS was, demonstratively, deployed on the roof inside campus of UoN which means the air monitoring network of the project has expanded to East Africa.
In the middle is an active air sampler from Prof Ojran's group of Stockholm University. They have now 4-5 years of Hi-vol sampling in Nairobi.
Prof Gan delivering a speech on China Education System, Role and Research at SKLOG. Gan is always a good speaker.
Group photo with colleagues and MSc students of Institute of Nuclear Science and Technology. Another great achievement along the maritime silk road.
Behind us is the great rift valley, extending 9600 Km from the Red Sea to Mozambique.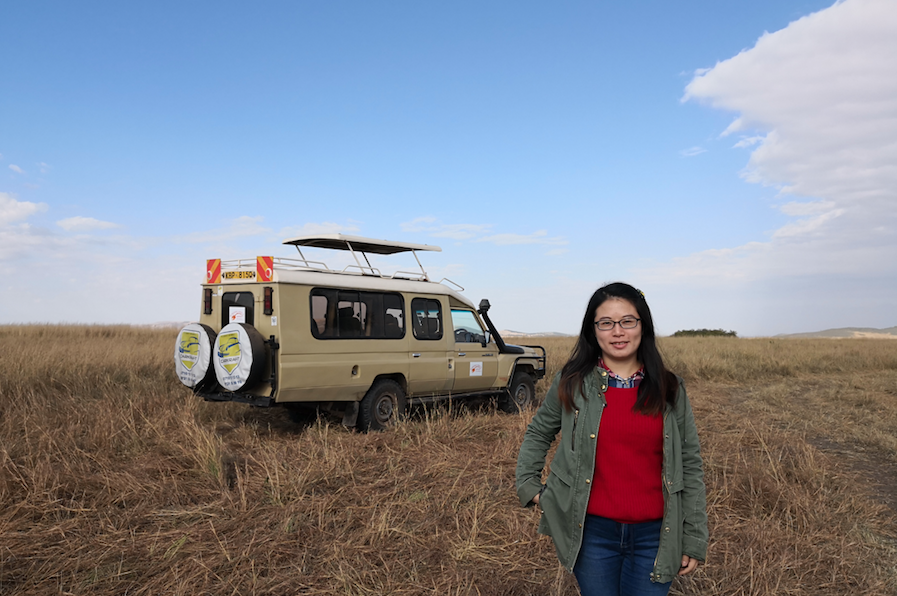 Skyline, savannah, jeep and a girl.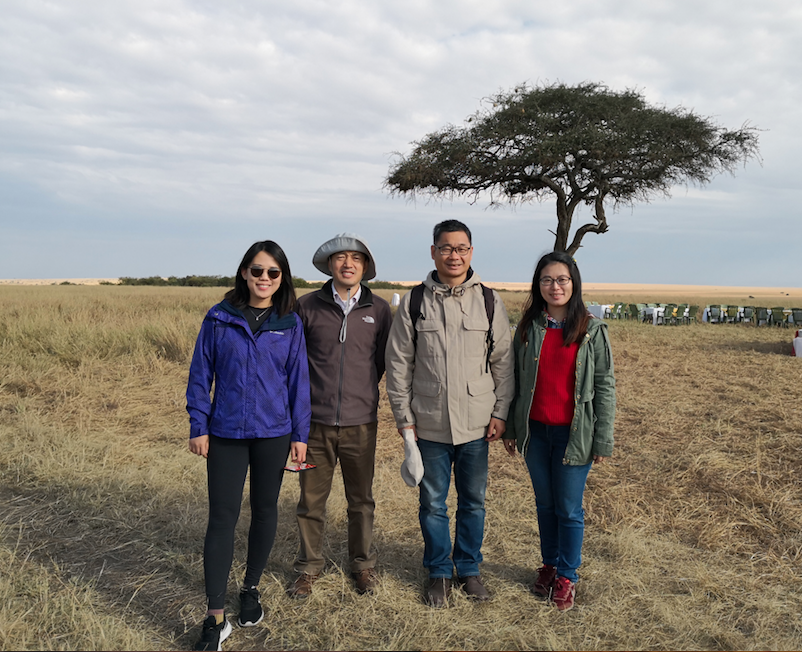 On the Massai Mara savannah. The umbrella thorn Acacia could be the most typical/only tree on the savannah.
Ladies been escorted by a handsome soldier by the Massai River. There are crocodiles and rhinos in the water. He is 30 years old.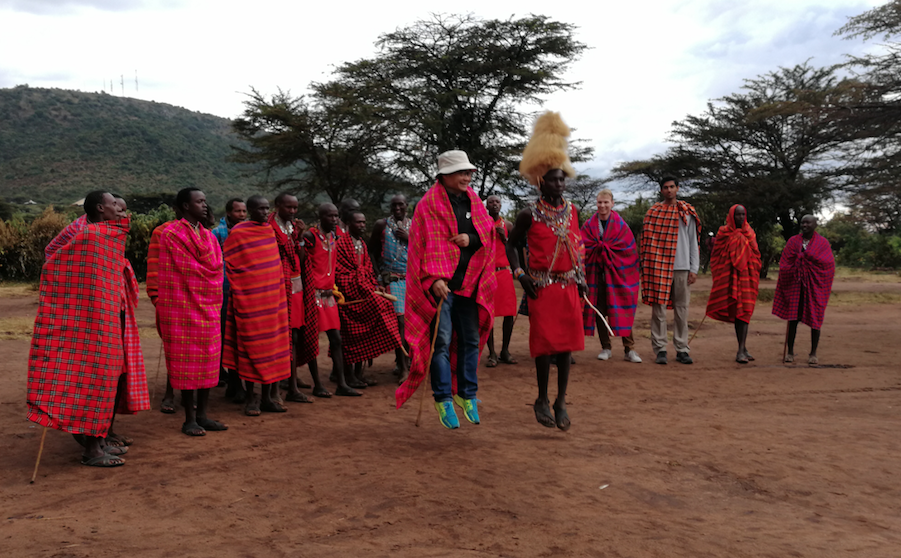 Massai jumping dance.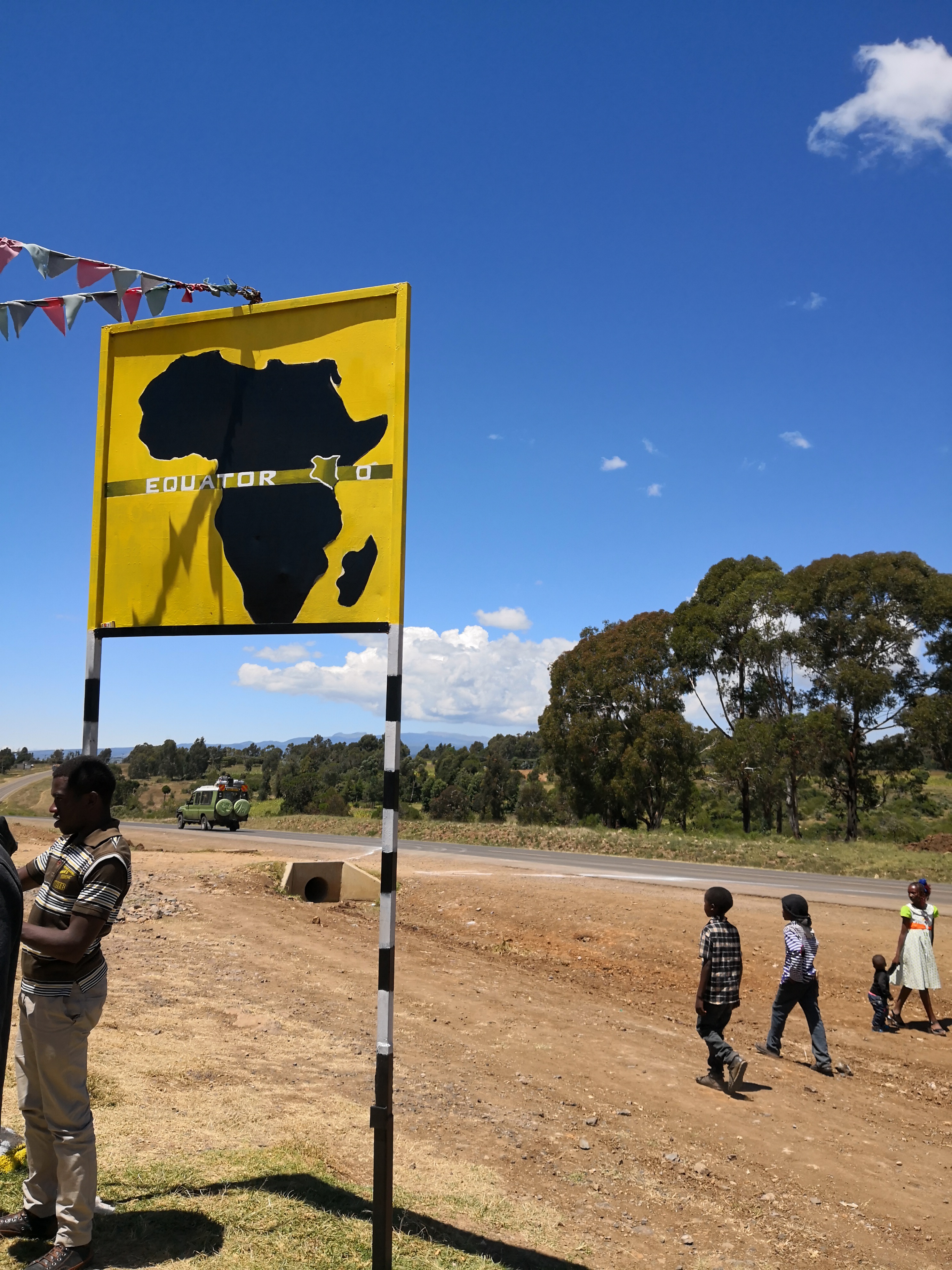 Guess, which way does water drain at the equator?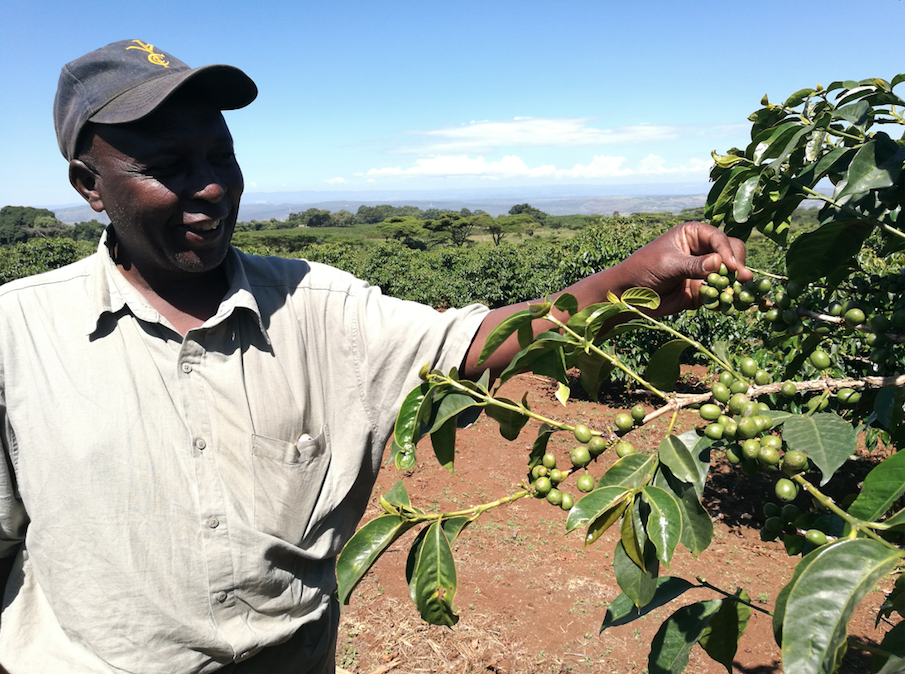 Our driver, Richard, happily showing us the coffee tree. This was the first time we saw a coffee farm.
This is the first time we've seen Gan collect samples.
Not far behind us is Mt Kenya (5199 m asl), the second highest mountain in Africa.