On October 21-25, Liu Xin, Shizhen and Zhang Gan payed a fruitful visit to University of Malaya (UM) and University of Malaysia Terrengganu (UMT). In Terengganu, I gave a talk entitled 'Fate of POPs in marine environment: from coastal to the open sea', then we had a technical discussion with Dr Le Quang Dung (黎光勇) in UMT on the development of SCP in Ho Chi Minh City of Vietnam. We also had time slots for short visits to the beautiful sand beach, the crystal mosque,  as well as the China Town in Terrengganu. In Kuala Lampur, we were very happy to meet our long time collaborator/friends, Dr Bon Chui Wei (黄翠薇)and Professor Pauzi Zakaria. We agreed to upgrade the MoU between GIG and UM. It cannot be neglected as an important success that I received from Chui Wei a his-beloved new-version UM mug.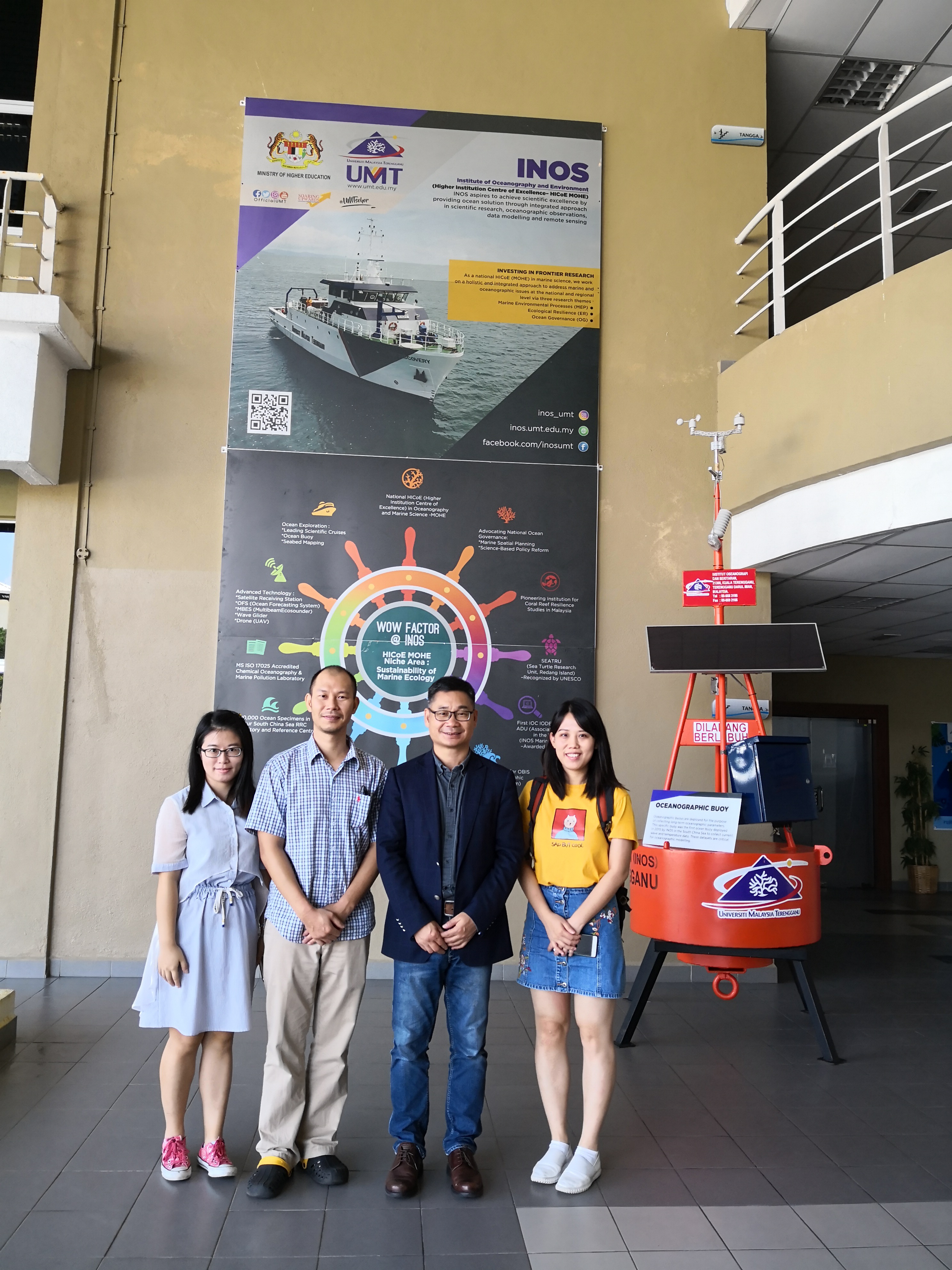 Dr Le (黎)is originated from Vietnam. He obtained his PhD in Tokyo University. We will work together on environmental health in Ho Chi Mihn City of Vietnam.
Let us talk about POPs in marine environment.
Technical discussion with Dr Le.
Happy time by the beautiful sand beach. Behind us is the western South China Sea. Yin (于佩) is a Malaysian Chinese girl who looked after us for hotel and mobility.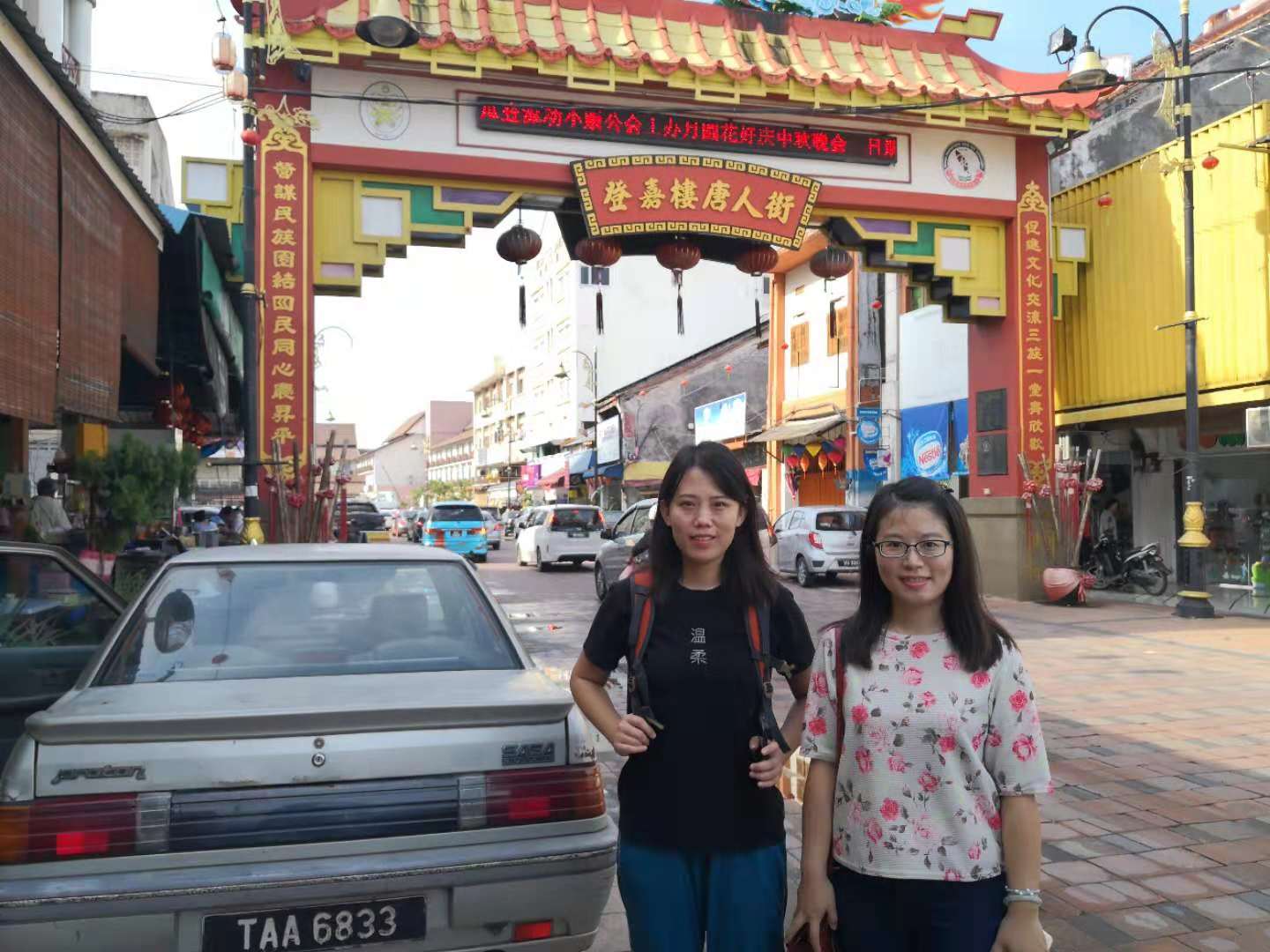 China Town in Terrengganu.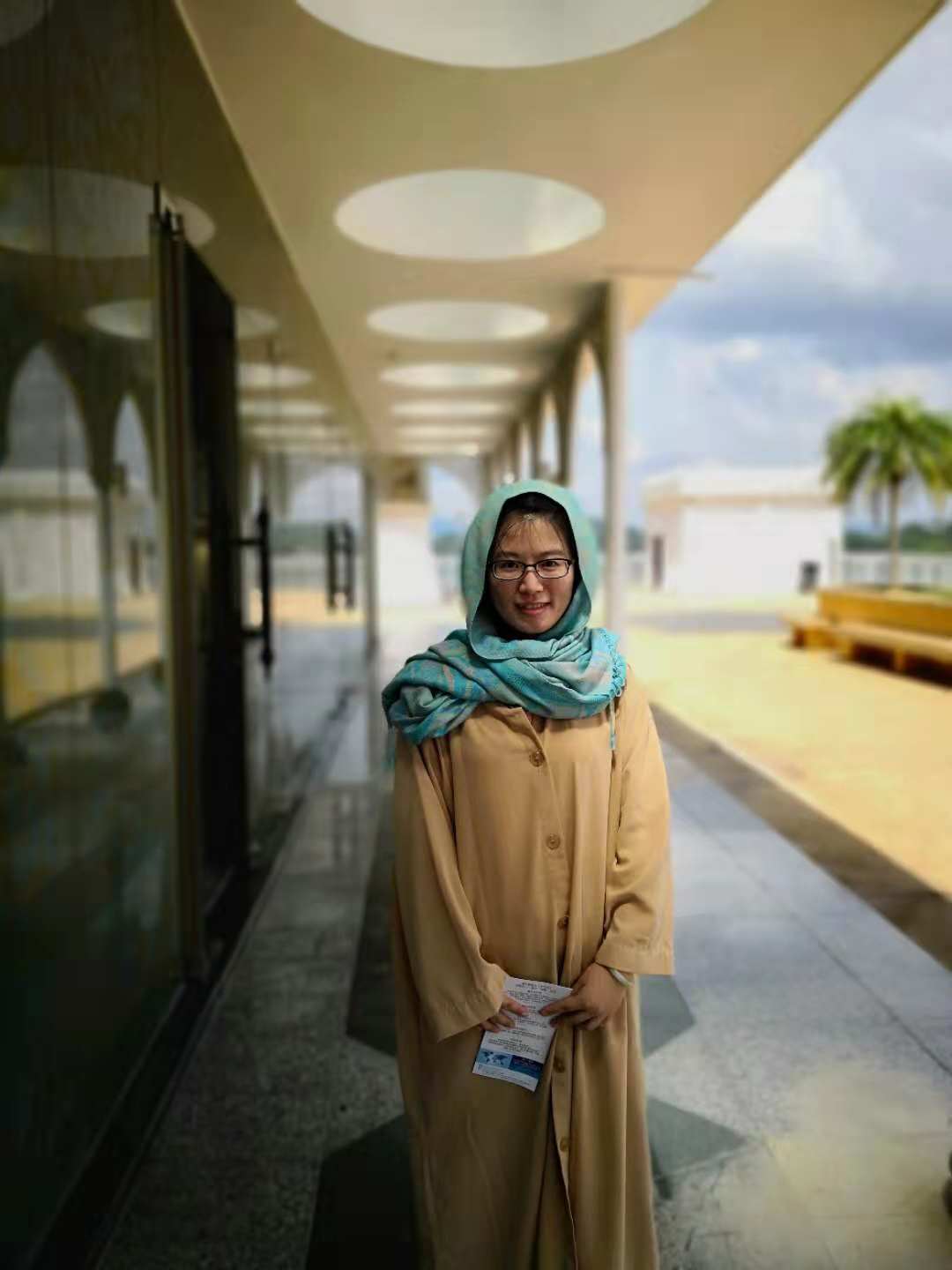 The Crystal mosque is also a famous tourist attraction.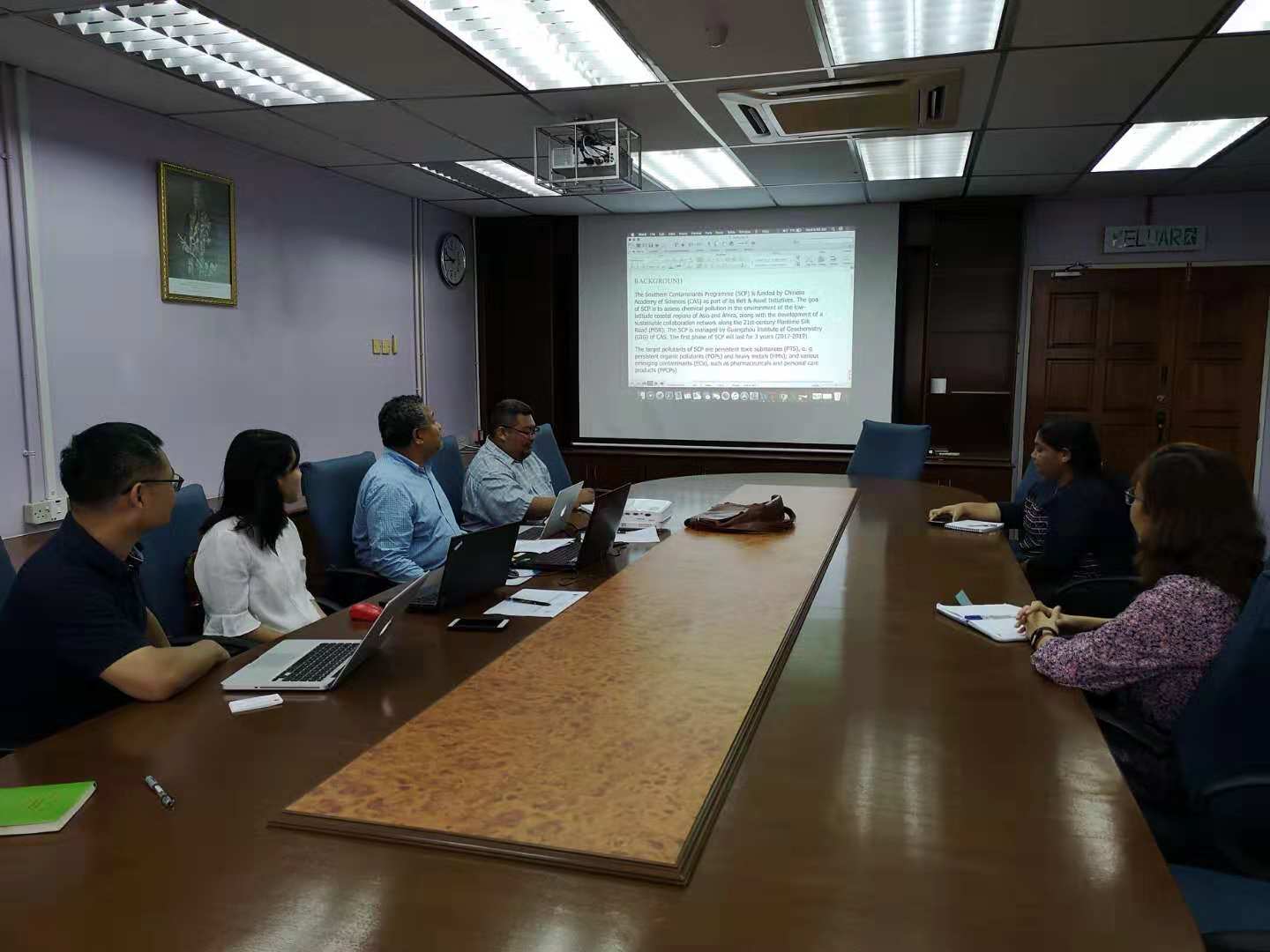 Technical meeting in IOES of UM on joint research activities.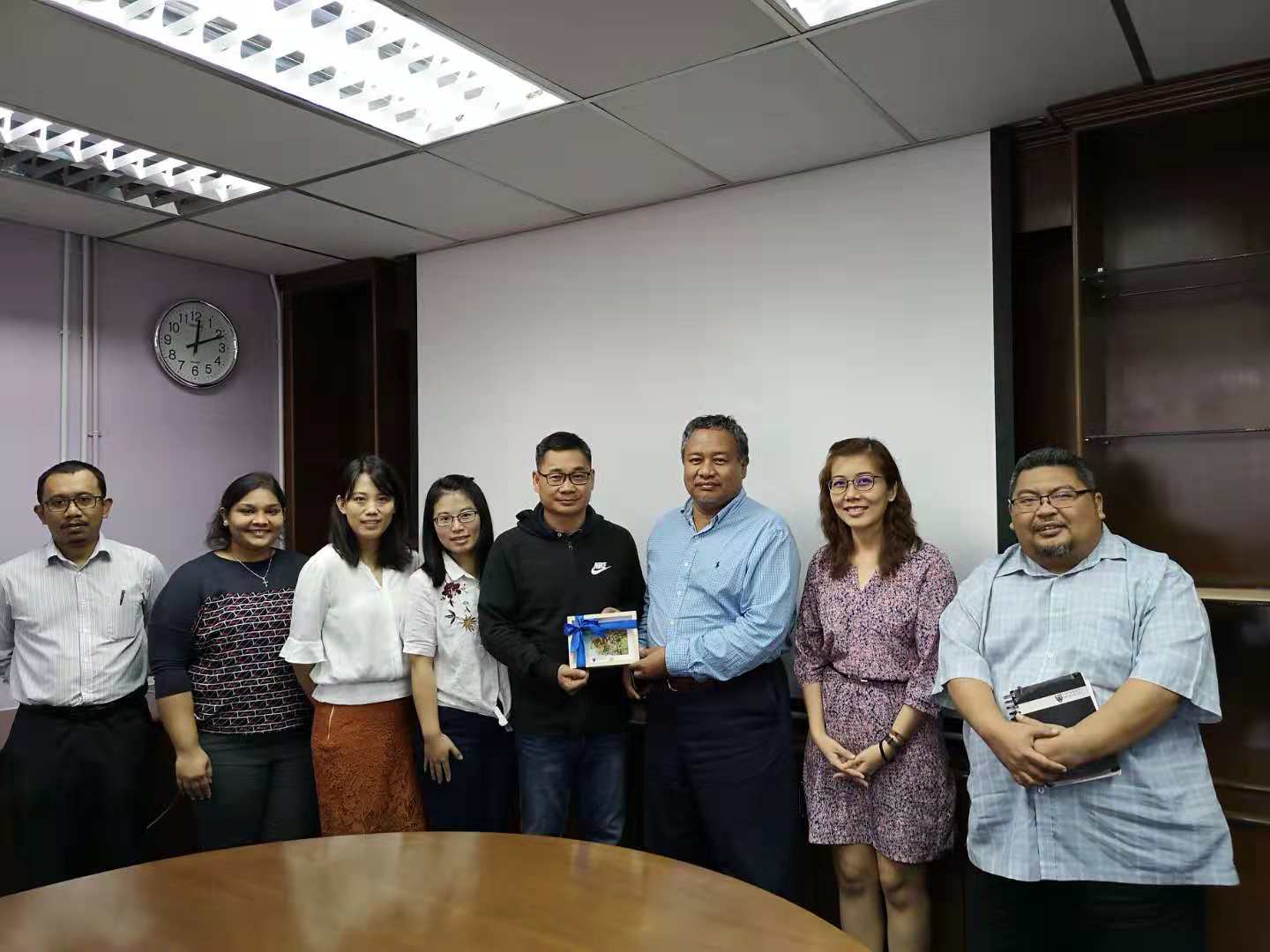 Official gift presented by Professor Pauzi. He visited our group for one and a half month early this year.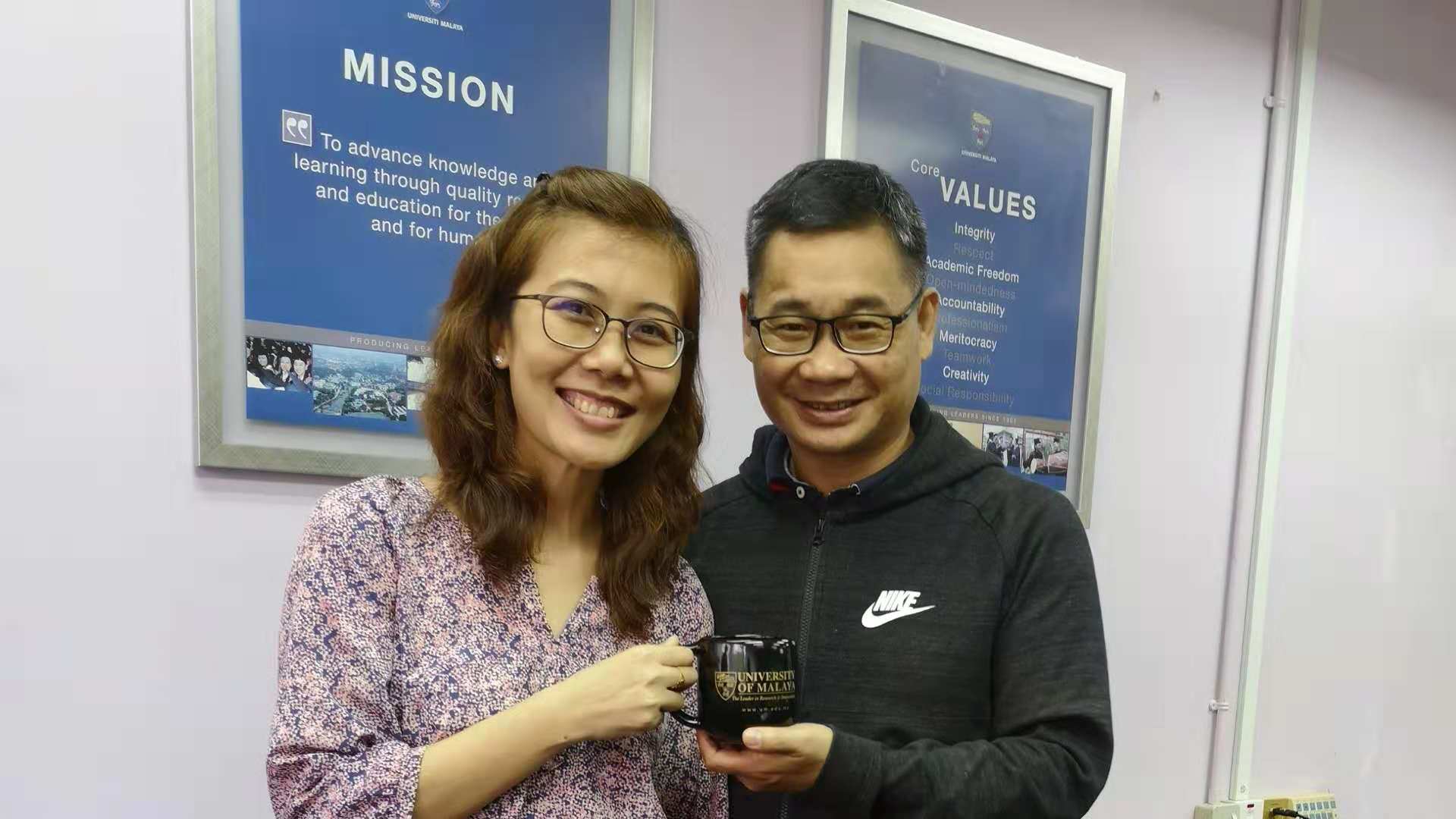 Just cannot refuse from receiving my favorite gift, of course from 翠薇.