On MAY 16th, we had a big academic colloquium at room 308, Biaoben Bldg. Besides 4 talented supervisors in the group, we were very honored to have professor Ding Xiang and Song Jianzhong join us as external advisors, who gave many useful suggestions on members' reports and research work.
7 speakers of our group ,including Tang Jiao, Geng Xiaofei, Wang Jiaqi, Jiang Hongxing, Jiang Longfei, Sun Yingtao, Zhang Jiyun and 1 specially invited guest( Wang Tao) gave brilliant speeches about highlights in their recent research work.
With Jiaqi being the organizer of the meeting ;Bolong acted as host and photographer;Zhao Xuan, Liu Yi, Wang Xiao and Tian Lele also helped with logistics work.
The colloquium was really a success, and with more to continue!
overall looking of the meeting
outstanding professors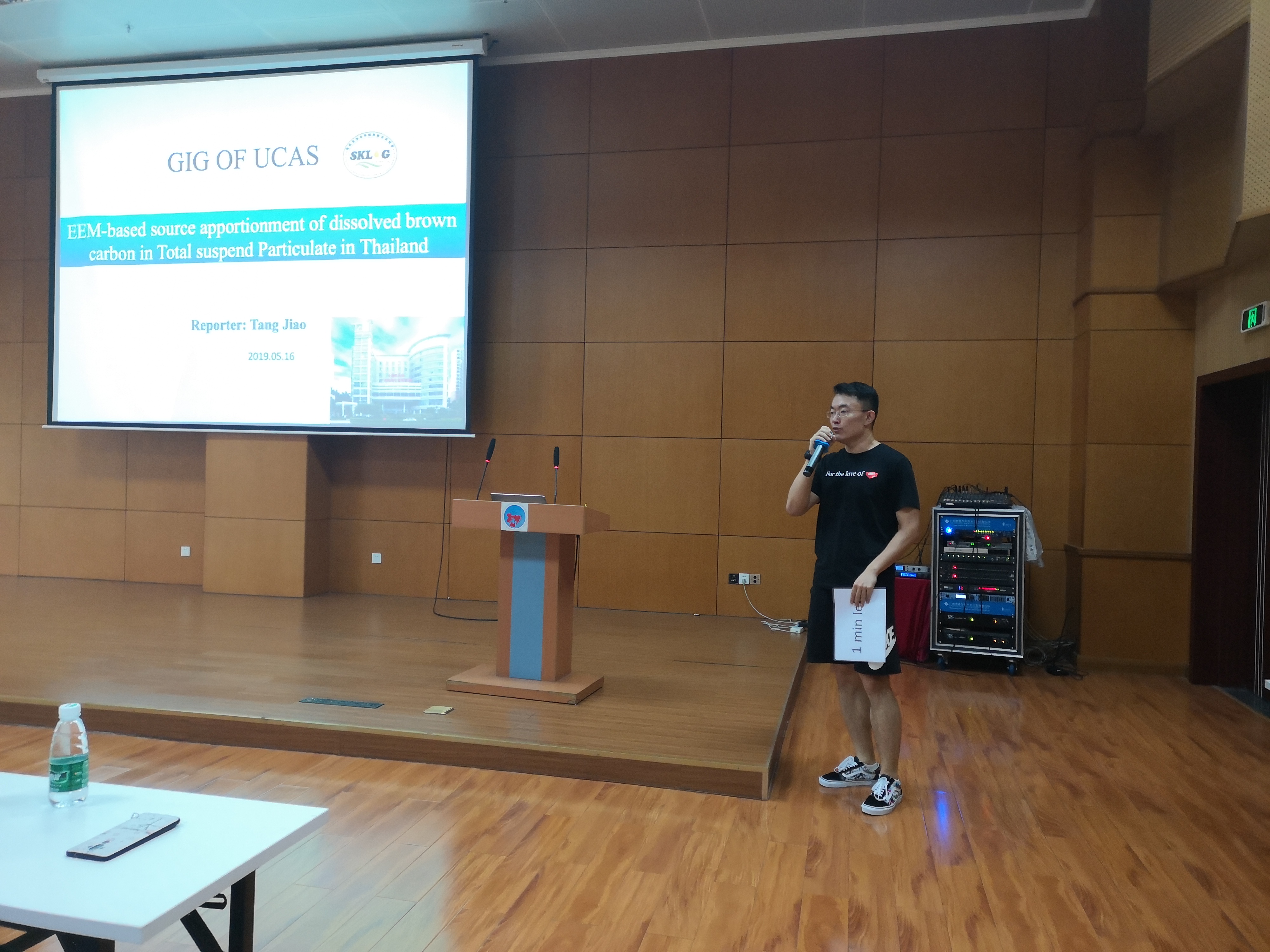 handsome host(^_^)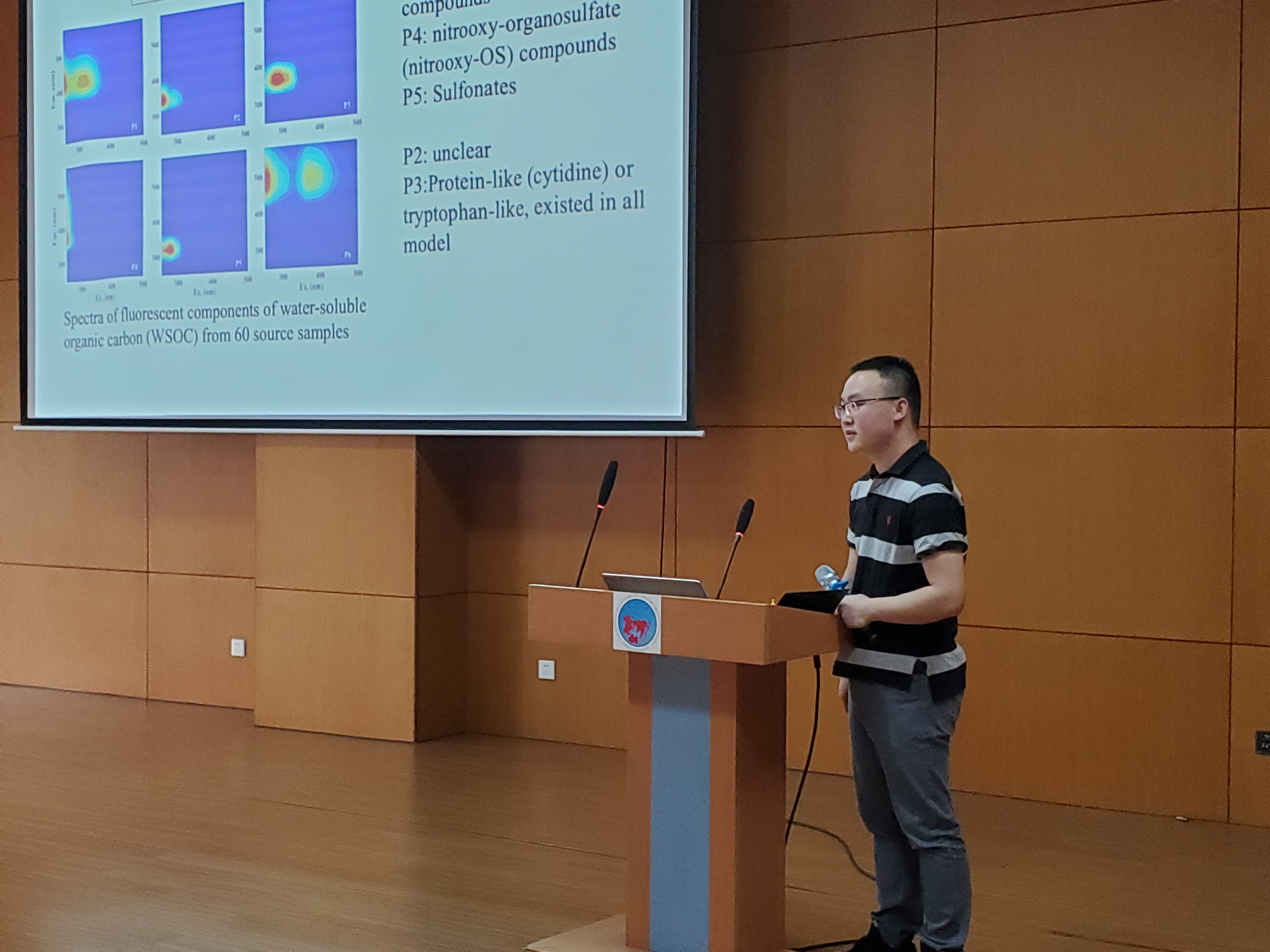 Tao Jiao gave his speech on EEM
Xiaofei's work on DBC
Jiaqi talked about oxidative potential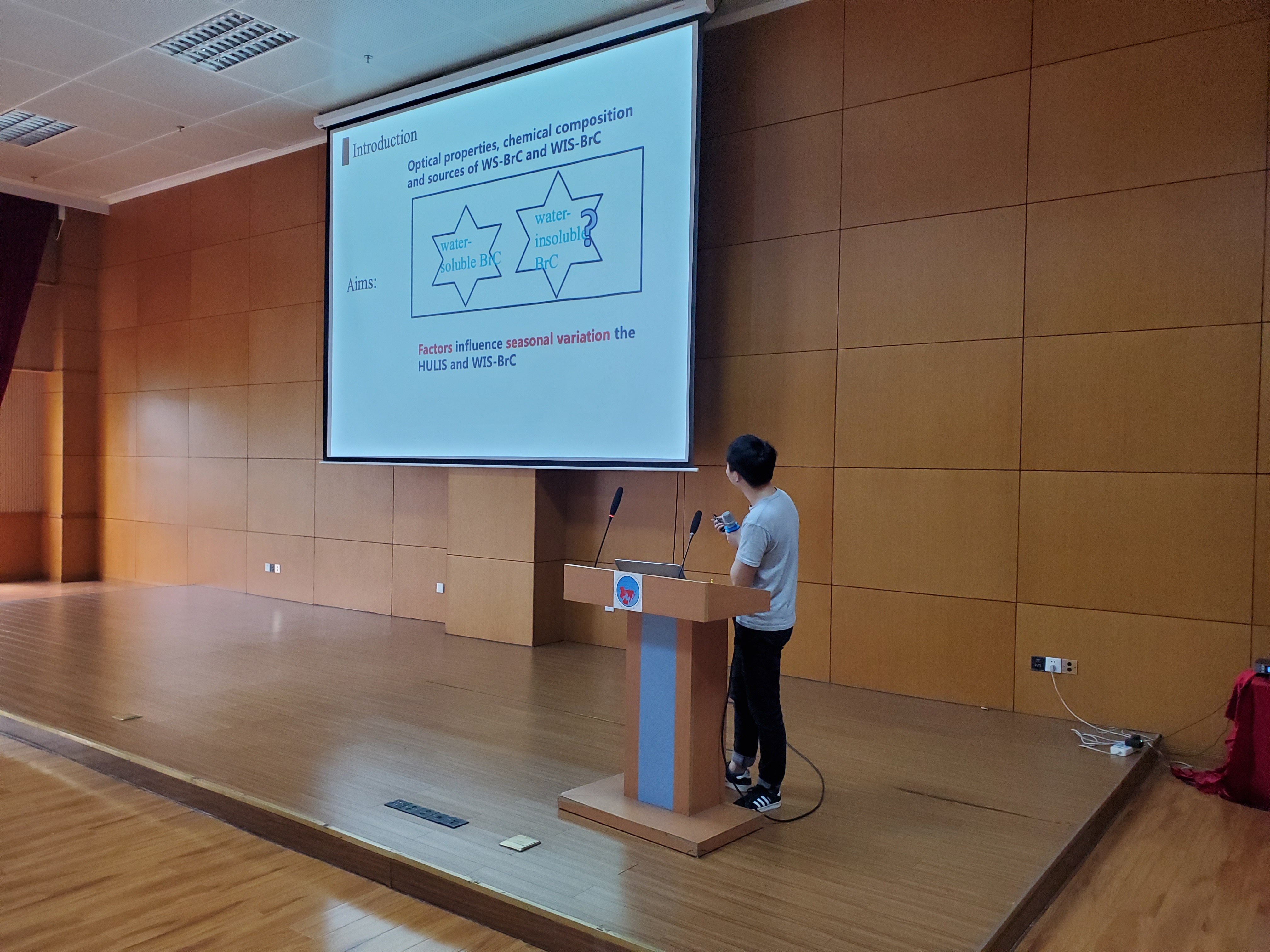 Hongxing concentrated on aerosol organic carbon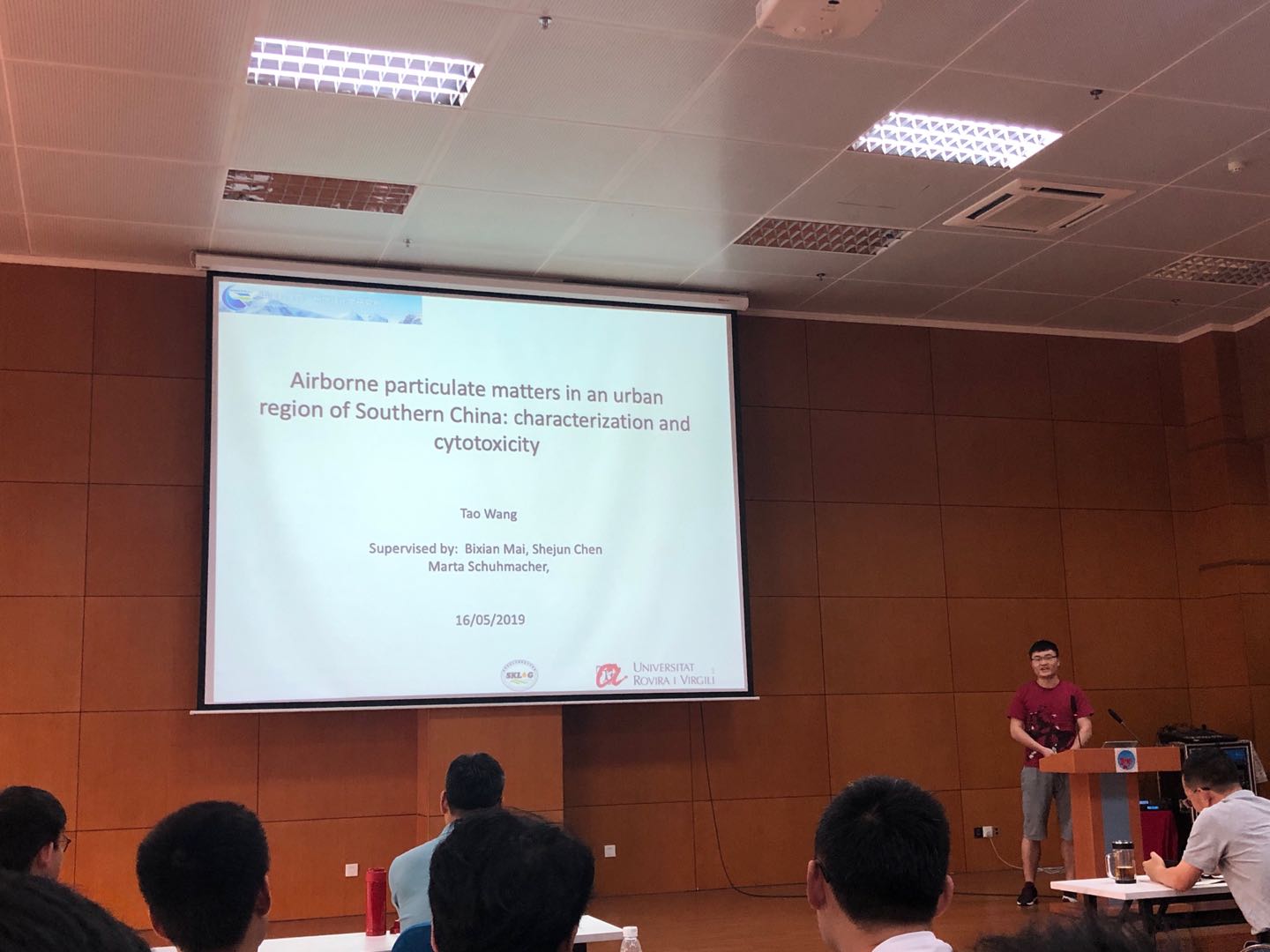 specially invited report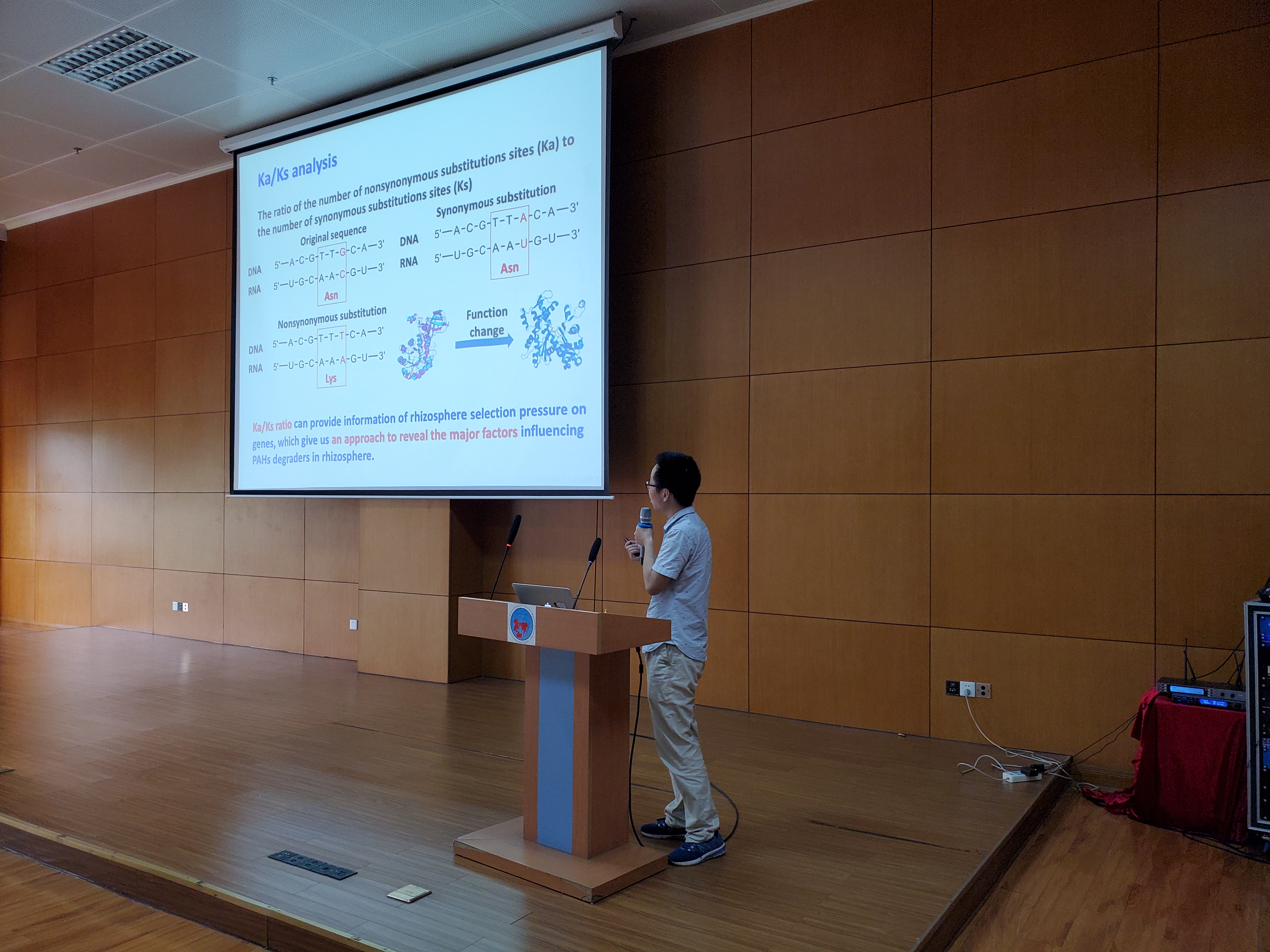 Jiang Longfei's research on the phenanthrene degrading microbial community
Sun Yintao's speech on biogeograhic patterns of soil bacteria 
Jiyun worked on bromine and chlorine stable isotope ratios for trihalomethanes
a little surprise: we are really happy to have a new member (Huang chen-黄晨) to join our big family. Welcome!