On Dec 14-20, I paid short visits to Lancaster-U and Stockholm-U, respectively.  I stayed in Lancaster on Dec 14-17, attended the PhD viva of Wang Xinzi as the external examiner.  The viva last for almost 3 hrs and Xinzi made it successfully. For celebration both for Xinzi and the coming Christmas, we had a small gathering in the Water Witch at the night, most people were from Hao's group.
I stayed in Lancaster House Hotel, hence had opportunity to walk around the familiar campus several times. It remains almost the same as 7 years ago when last time I visited with my daughter. Though, a new building for management school has been under construction and shaped out. I also visited the village house-Summer House- of Kevin and Hao, which is an old house of more than 200 years. It is very nice. Sometimes I was drinking with Kevin and talking about life and students.
I moved to Stockholm-U on Dec 18th, where I was able to meet Buqing (徐步青)and Caiqing (闫才青) who are working there as visiting PhD student and postdoctor, respectively. We three had a exotic dinner in a local market restaurant. On the next day I gave a talk on 'Fate of POPs  in China and nexus', which had been streaming across the world in the Stockholm circuit. I had exiting moment meeting with Claudia, who was an office mate of mine  in 2004 in Lancaster and had just moved to her new job as a technician in Stockholm-U! 
At night, Orjan led us to a small local restaurant in the old town of Stockholm (Gamla Stan) . We had reindeer meat there. It happened to be almost 冬至 when it has the longest night in Stockholm. 
It is always great and enjoyable to meet friends and familiar people, other than scenery, here and there around the Little World.  
The COSTA Coffee is 'new' on campus, for me.
Familiar Alexandra Square and surrounds.
The Lancaster House Hotel.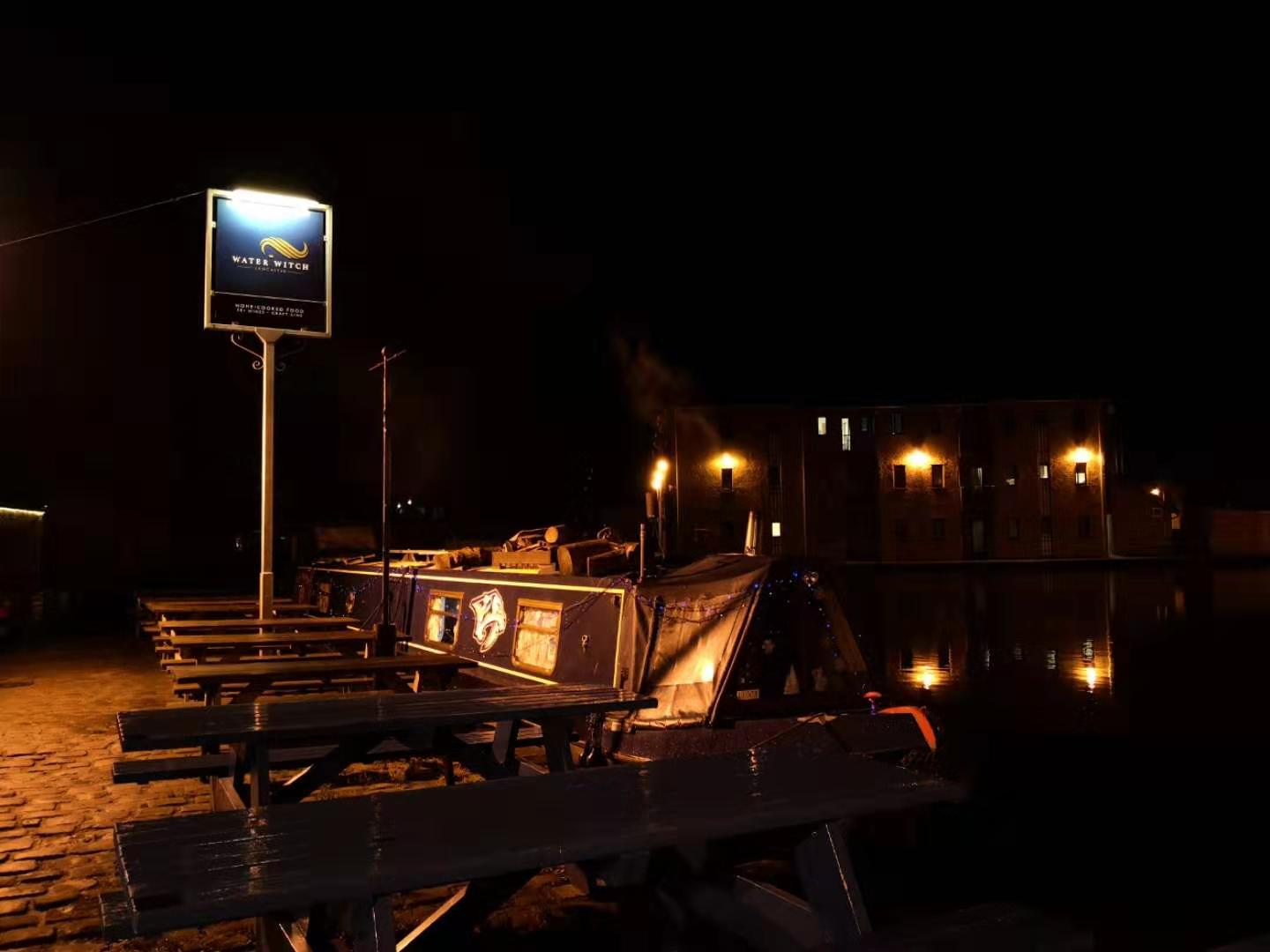 Water Witch pub.
First visit to Orjan.
Talks on POPs in Stockholm 🙂
A local restaurant in Gamla Stan (Swedish: the old town).