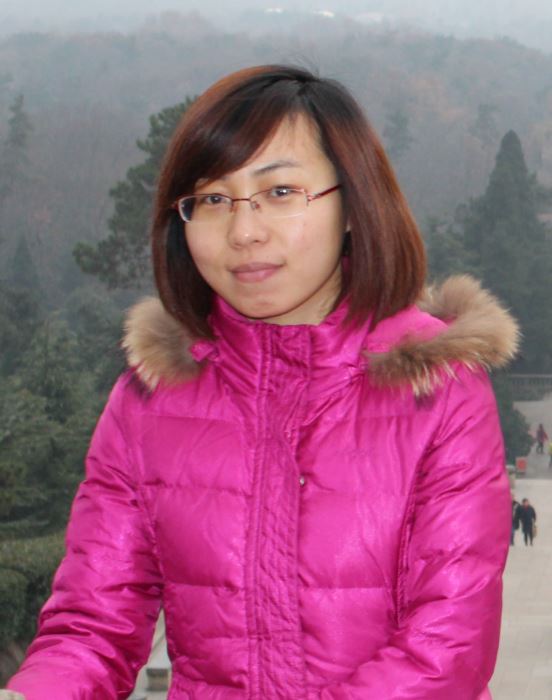 宋孟珂:博士后,河南南阳人。本科和硕士毕业于河南师范大学化学与环境科学学院(2004-2011)。2014年在英国Lancaster大学访学。2015年1月于中国科学院广州地球化学研究所获环境科学博士学位,研究方向为利用稳定同位素探针(SIP)研究土壤中有机污染物降解微生物。2017年6月出站,进入华南农业大学资源与环境学院工作。
Publication:
Song, Mengke; Yang, Ying; Jiang, Longfei; Hong, Qing; Zhang, Dayi; Shen, Zhenguo; Yin, Hua; Luo, Chunling. Characterisation of the phenanthrene degradation-related genes and degrading ability of a newly isolated copper-tolerant bacterium. Environmental Pollution, 2017, 220: 1059-1067. DOI:10.1016/j.envpol.2016.11.037
Song, M., C. Luo, L. Jiang, D. Zhang, Y. Wang, and G. Zhang, 2015, Identification of Benzo a pyrene-Metabolizing Bacteria in Forest Soils by Using DNA-Based Stable-Isotope Probing: Applied and Environmental Microbiology, v. 81, p. 7368-76.
Song, M.; Luo, C.; Li, F.; Jiang, L.; Wang, Y.; Zhang, D.; Zhang, G., Anaerobic degradation of Polychlorinated Biphenyls (PCBs) and Polychlorinated Biphenyls Ethers (PBDEs), and microbial community dynamics of electronic waste-contaminated soil. Science of the Total Environment 2015, 502, 426-433.
Jiang, Longfei; Song, Mengke; Yang, Li; et al., 2016. Exploring the Influence of Environmental Factors on Bacterial Communities within the Rhizosphere of the Cu-tolerant plant, Elsholtzia splendens. Scientific Reports, V.6, p. 36302|DOI: 10.1038/srep36302
Jiang, L. F., M. K. Song, C. L. Luo, D. Y. Zhang, and G. Zhang, 2015, Novel Phenanthrene-Degrading Bacteria Identified by DNA-Stable Isotope Probing: Plos One, v. 10, p. 14.
Zhang, R., Tang, J., Li, J., Cheng, Z., Chaemfa, C., Liu, D., Zheng, Q., Song, M., Luo, C., and Zhang, G., 2013, Occurrence and risks of antibiotics in the coastal aquatic environment of the Yellow Sea, North China: Science of the Total Environment, v. 450, p. 197-204.