Group trip at Daya Bay, Shenzhen in August 2003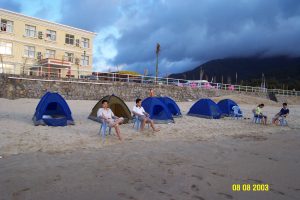 Camping on the beach.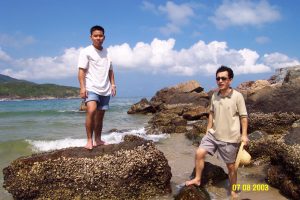 Cool guys.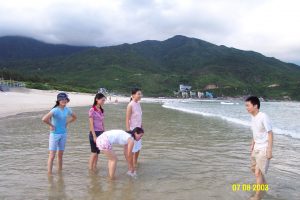 When you were young.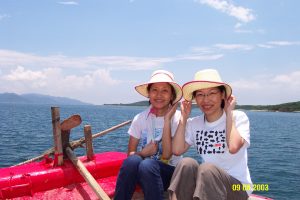 Hong Kong visitors (Celine and Carman).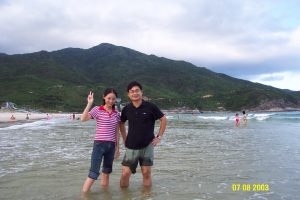 She was an undergraduate.
This is a good one.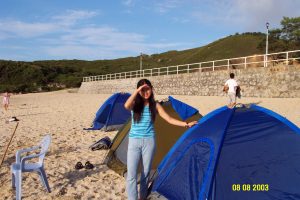 Morning called by sunshine (Guo Lingli).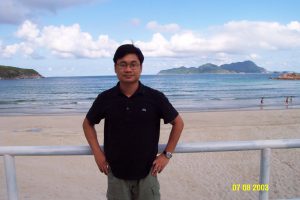 Sillily as looked.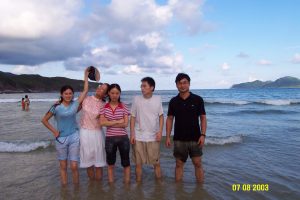 Clear as the water bay.
I suppose this was after the trip, but before the following field work in the Dapeng Bay. Professor Xiang-dong Li(李向东), of Hong Kong Polytechnic University, helped us and has been working with the group for more than 15 years. He (middle) was an associate professor and now the acting dean of the Faculty of Constrction and Environment, HK-PolyU.