Group history in the pictures(assembly 1)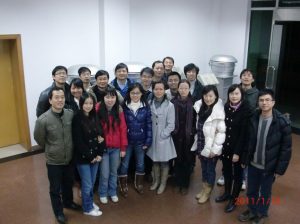 A gathering of Guangzhou and Yantai groups in Jan 2011 @Guangzhou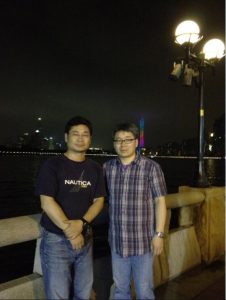 Dr Xie Zhiyong and his boss Ralf in HZG Germany has been an close collaborator of the group in Germany. (2012.4.24)
Kevin's first visit to GIGCAS (May 24th 2005).
Liu Guoqing and Lily obtained their PhD and MSc degrees (05,6,14). Liu Guoqing is a professor in Shenzhen University. Lily works in Woologoon University of Australia.
Zhang Zongyan (张宗雁) was the first MSc student from China Ocean University visited the group for >1 year. She prefers to being a happy housewife in Yantai.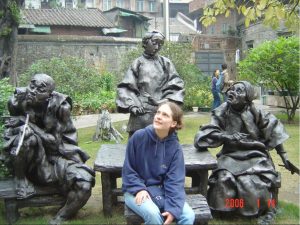 Claudia was the first western student to visit us. She stayed for 3 months with us. She is a research scientist in Centre for Ecology and Hydrology, the UK, in Lancaster.
Where our South Asia stories started. Alamalai University, Tamil Nadu, South India.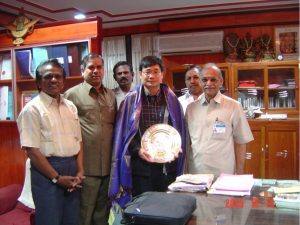 Office of Registar.
Kevin and Tanabe. We decided to act on India together on that day. Then the South Asia POPs story began.
The two buddies in Matsuyama, Japan. Kevin has been around us for almost 10 years till 2014.
Kobara and Seike (left) always stand for our Asian POPs network in Japan.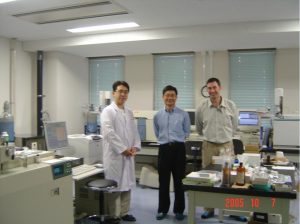 Dr Shin Takahashi in his dioxin lab. He was a research fellow, and is a professor now.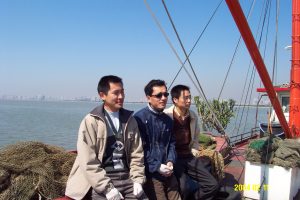 Sampling in Deep Bay (深圳湾).
The Deep Bay.
We sampled for 1 year air deposition in 13 stations across the Pearl River Delta. This was in Dongchong, Daya Bay, Shenzhen.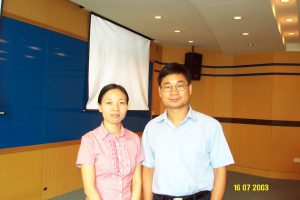 Zhang Weiling (张伟玲)was the first student to graduate from the group with her MSc degree.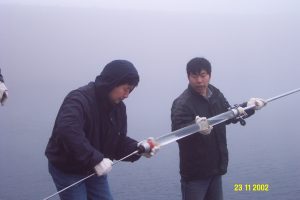 Professors Xiangdong Li (李向东)and Shihua Qi sampling in a field trip to Nanling (南岭), Guangdong.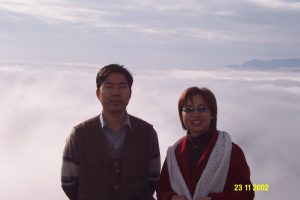 Professor Peng Xianzhi was a group member in the early years. We kwen each other on the grassland in front of BeiDaLou in NJU.
He has been a hateful smoker.
傅老师八十华誔纪念,作为弟子代表发言,送上生日贺卡(2013年5月19日)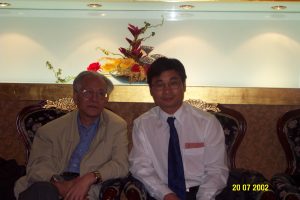 On Professor Fu Jiamo's 70th birthday.
"学、思,锲而不舍"。我老师70岁生日时,告诉我们他的座右铭。