Field trip to Xieyang Island (斜阳岛)
On April 21st-23rd 2015, four of us (Guangcai, Jun, Gan and Shichun) went to investigate Xieyang Island as a potential site for monitoring airmass outflow from the Indo-China peninsula, which is part of the NSFC key project. The result is quite positive. Guangcai will continue setting up the station. It is a beatiful background site/island far way from human activity!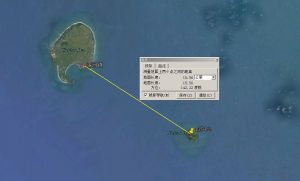 The map.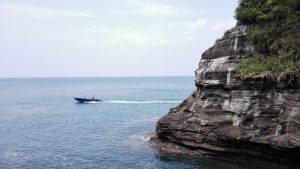 It is a vocanic island ~15 Km to the southeast of Weizhou Island (涠洲岛) in Beibu Bay(北部湾).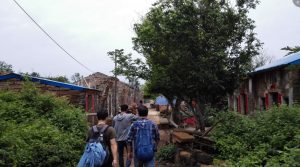 There is a small village with tens of people living there.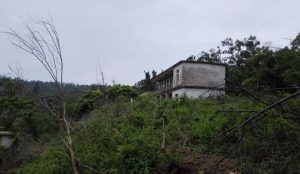 The abandoned establishment provides us an excellent venue for the station.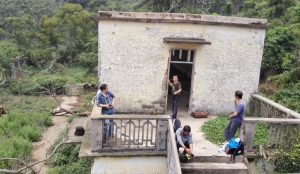 Investigating the potential site.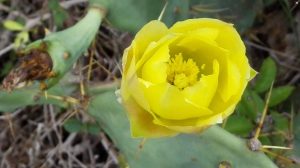 Look at the color!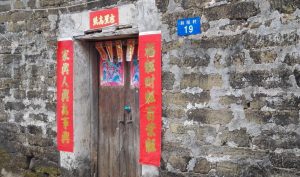 Old village house.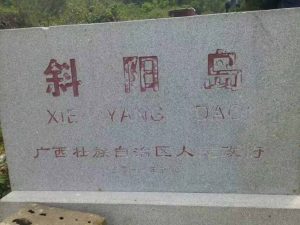 The Island.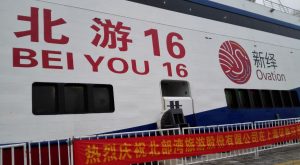 Advanced ferry service to Weizhou Island. Ovation is a Singapore company.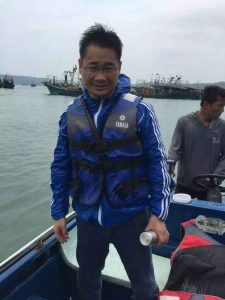 We had to hire a motor boat for approaching Xieyang Island. The adventure took 25~40 min from Weizhou Island, depending on the sea conditions. There is no excuse for not being wetted/sun-burned.