On September 27, Gan and Shizhen visited the Department of Environment of  South China University of Science and Technology (SUSTech, 南方科技大学). We are invited by Professor Liu Congxuan (刘崇炫) of the university, and had nice opportunity to meet many of the colleagues in the department. Occasionally,   we met Professor Tao Shu of PKU . Gan gave a talk on POPs which last for 1hr 20min! This half-day visit has been very fruitful.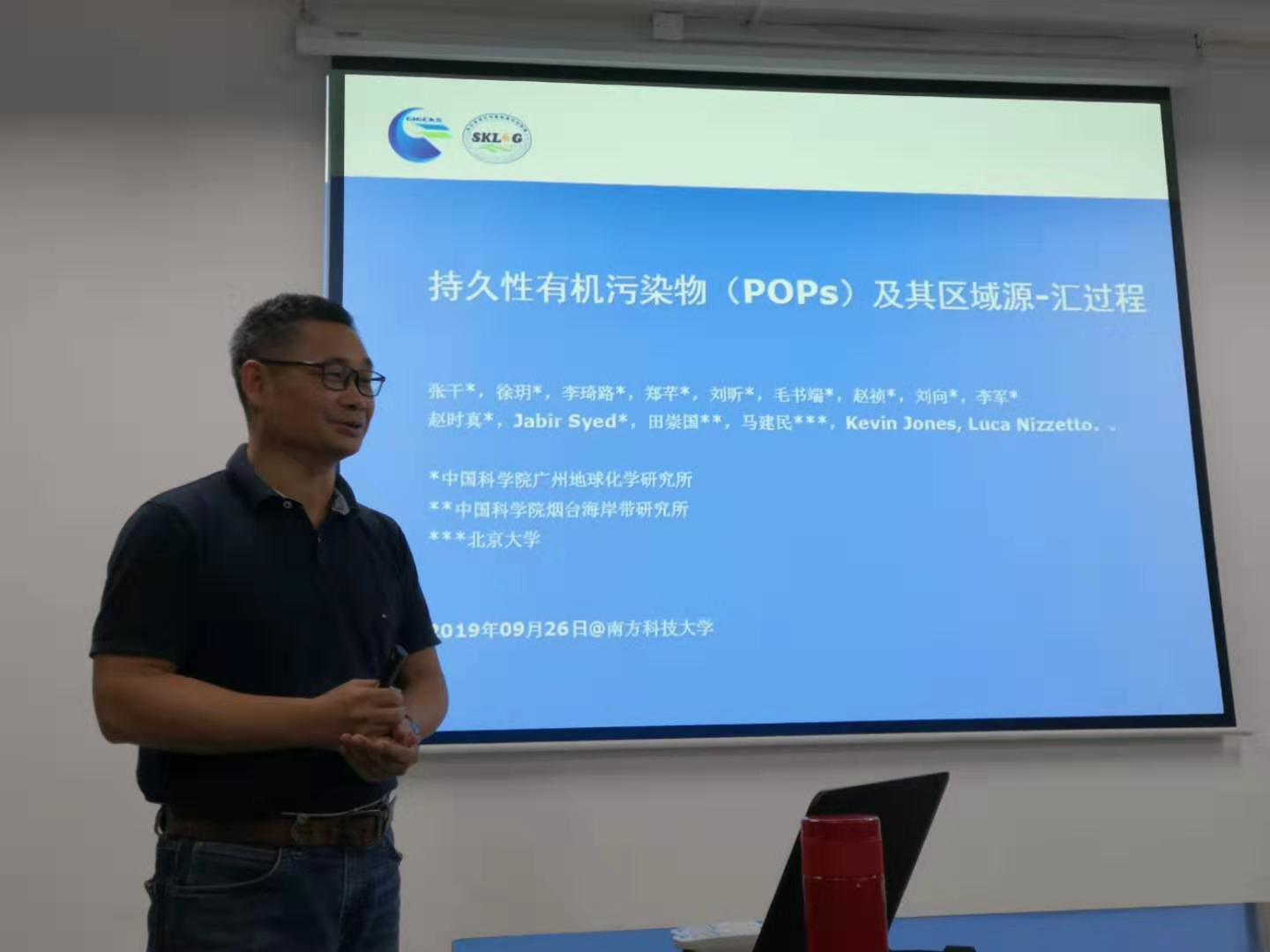 Talk to promote the group's work.
Professor Liu Congxuan is a distinguished hydrologist and geochemist.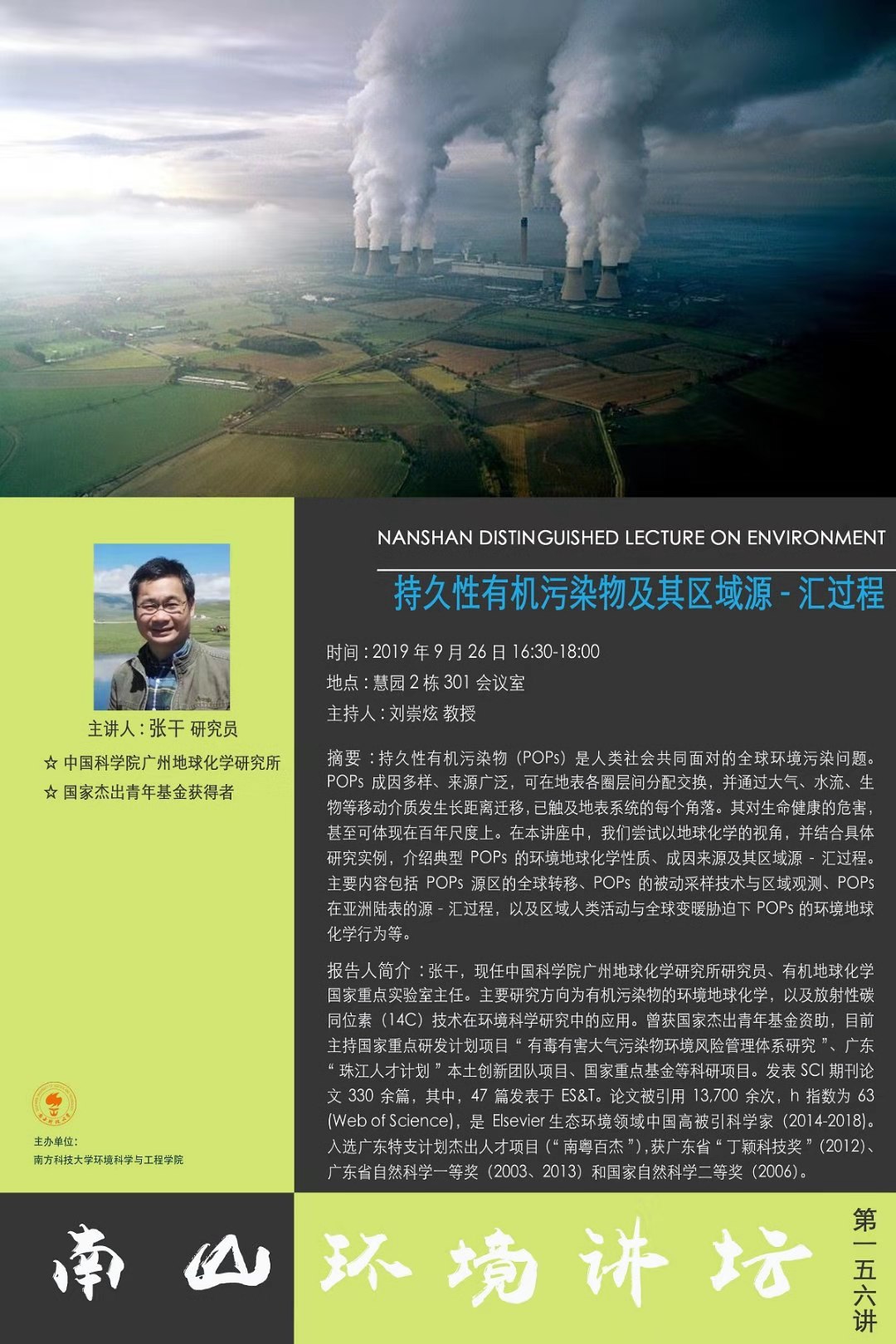 A nice poster.