Undergraduates from China University of Geosciences (Wuhan)
did their winter interne in the group (15.1.26-15.2.5)
In Jan. 25th, two undergraduates (Ke Meng, Bolong Zhang) from Lisiguang college, China university of Geosciences came to our group for theirwinter interne. They are top students (will be graduate in 2016) who thought to be promising graduates in the near future.
During their stay in GIG, They used PLFAs analysis to explore the microbial communities in atmospheric particulates, samples collected in Wuhan, under the guaidance from Yishan Jiang. After the 2 week study, the two handsome boys excellently completed their task with main conclusions as follows: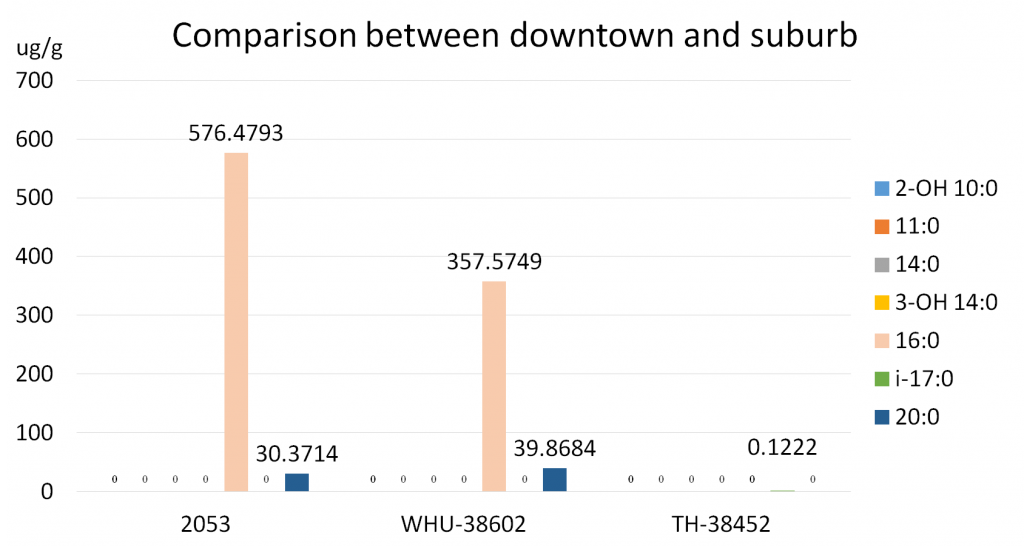 Conculusion1: Atmospheric particulates in downtown (Wuhan city) have more microbes than those in the suburb: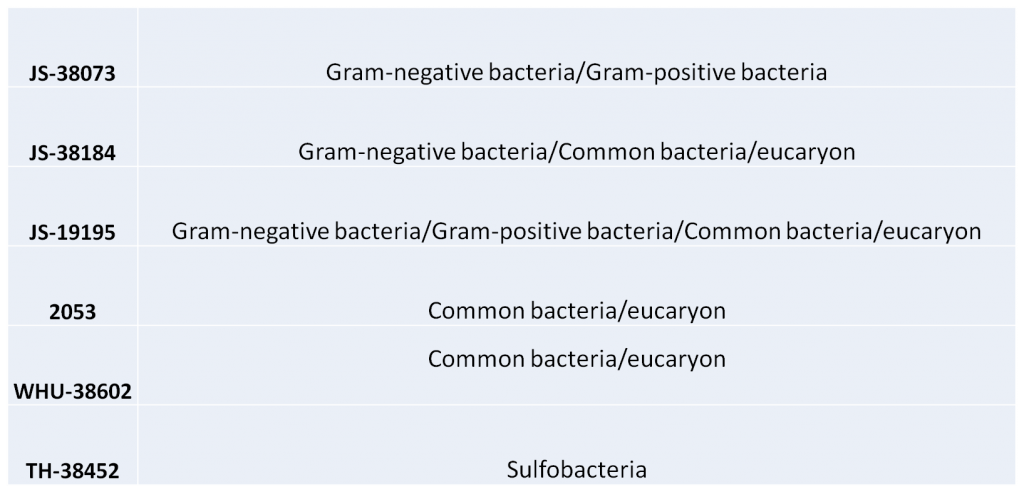 Conclusion2: Common bacteria and eucaryon are most widely existed microbes in the atmospheric particulates:
Conclusion3: Bacteria increase when getting closer to downtown and decrease when moving away from the city:
Meng Ke (孟珂,left) and Zhang Bolong (张伯龙,right) working in the lab.
(Text and picture by Jiang Yishan; Result plots by Meng Ke and Zhang Bolong)