On June 25th-July 2nd,  the team of four, Shizhen, Jun, Guangcai and Gan, restarted international travels after the long-lasting COVID-19. We first visited Sri Lanka to promote our ANSO MOROTOXA program.  We left via Shanghai therefore we were able to pay a short visit to Lin Tian (林田、赵祯)et al. at Shanghai Ocean University where we also met Yingjun (陈颖军) and Prof Guo Zhigang (郭志刚)of Fudan University who joined thegathering.  We arrived at Colombo in the evening of June the 26th, returned to Kunming on July 2 morning.  In Kandy, We met Professor Karu and his colleagues with great pleasure; and visited the Postgraduate Institute of Sciences (PGIS) and the Sino-Sri Lankan Joint Centre for Research and Education at Peradeniya University. Shizhen and Jun demonstrated setting up the active sampler. Gan delivered presentations on the CKDu water tank sediment core study results, which attracted great attention, and the background of our ANSO MORATOXA program, of which Peradeniya University has been a partner. We had chance of cause to visit at the weekend several historic and natural attractions of Sri Lanka; and celebrated cheerfully at Trincomalee Shizhen's  birthday. A wonderful trip!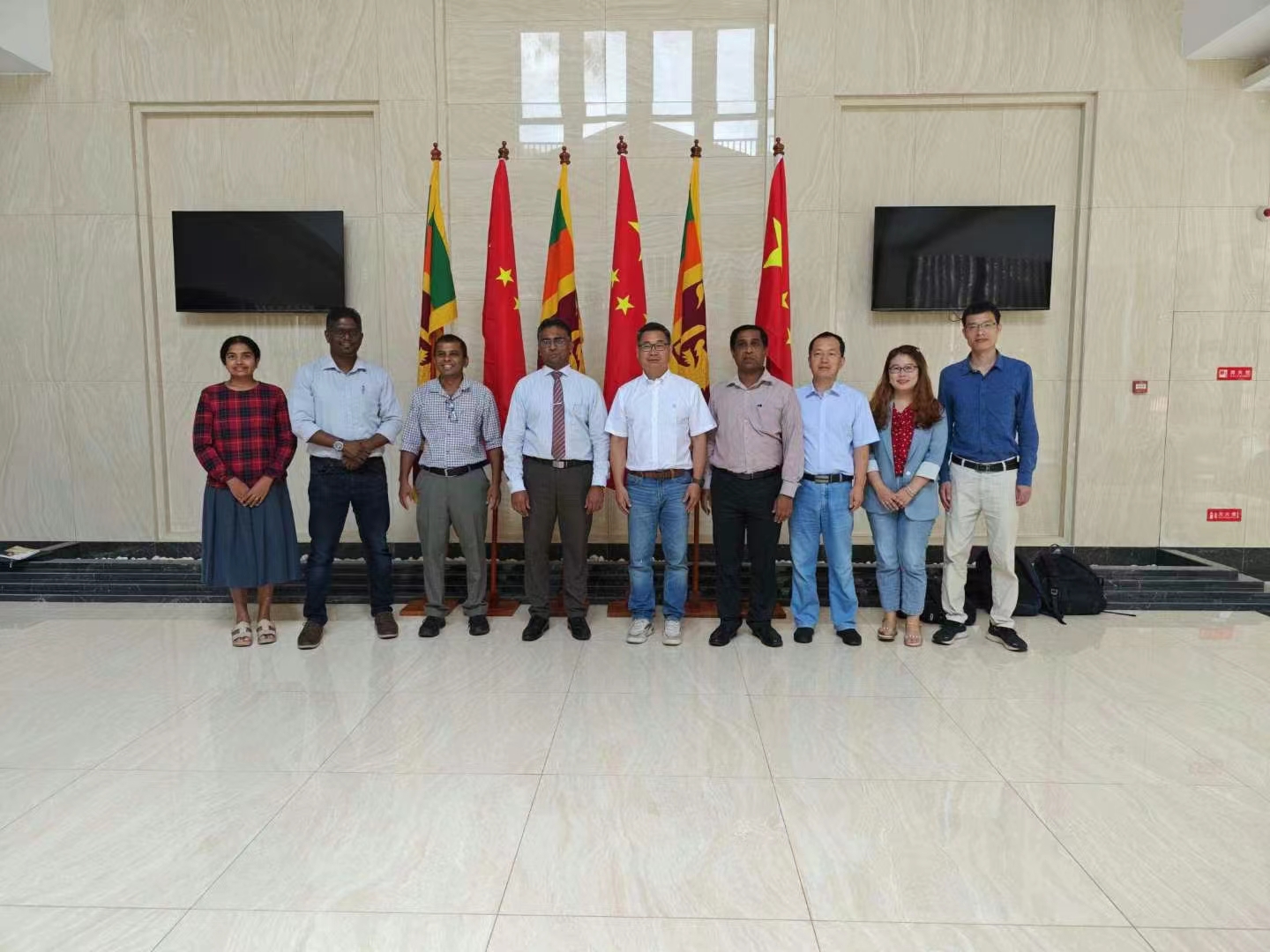 Formal meeting at China-Sri Lankan Joint Centre @Peradeniya University.  shown here are Dr Suragong (left 2), Professor Shameen (left 3), and Professor Karu (right 4).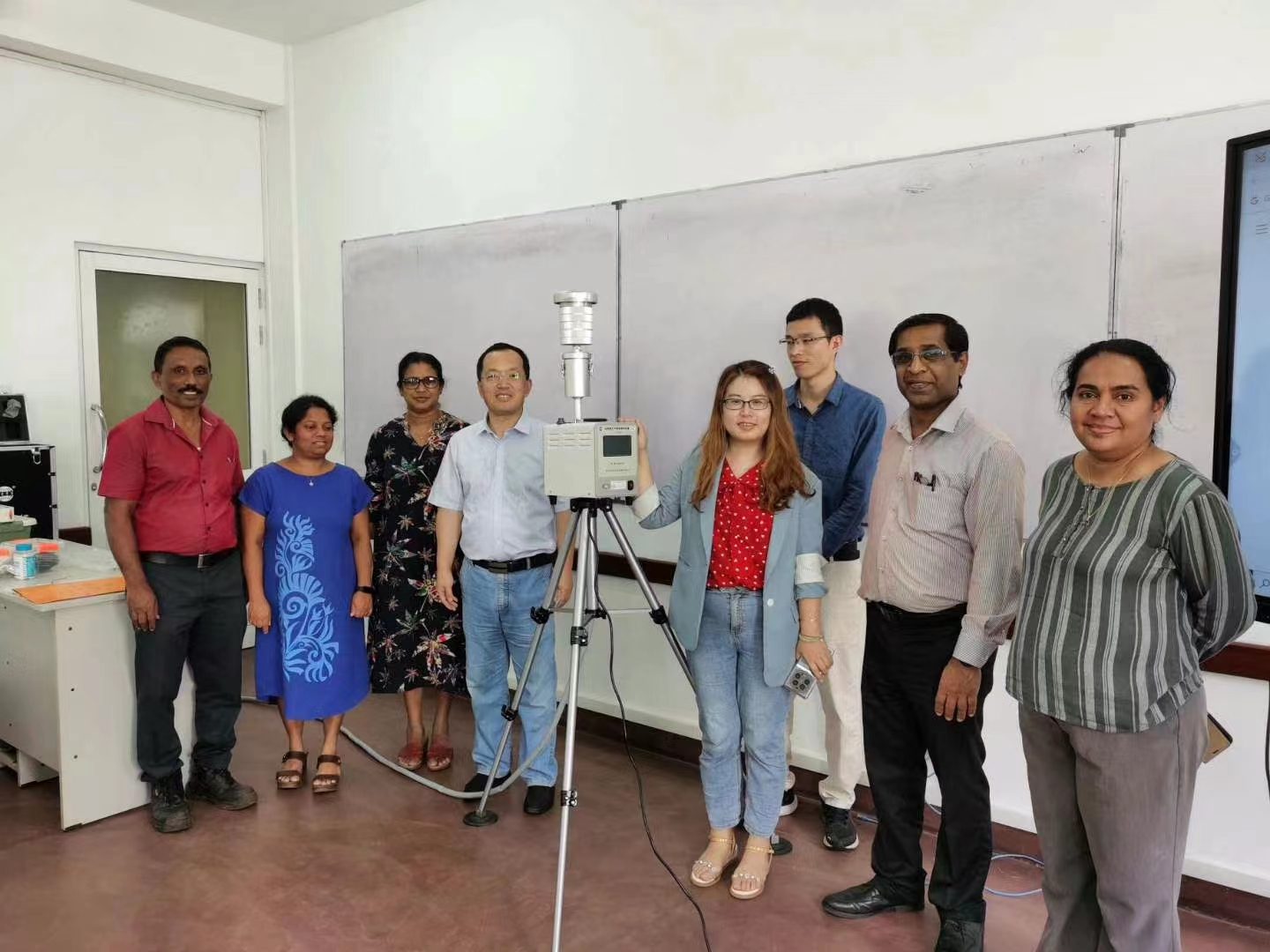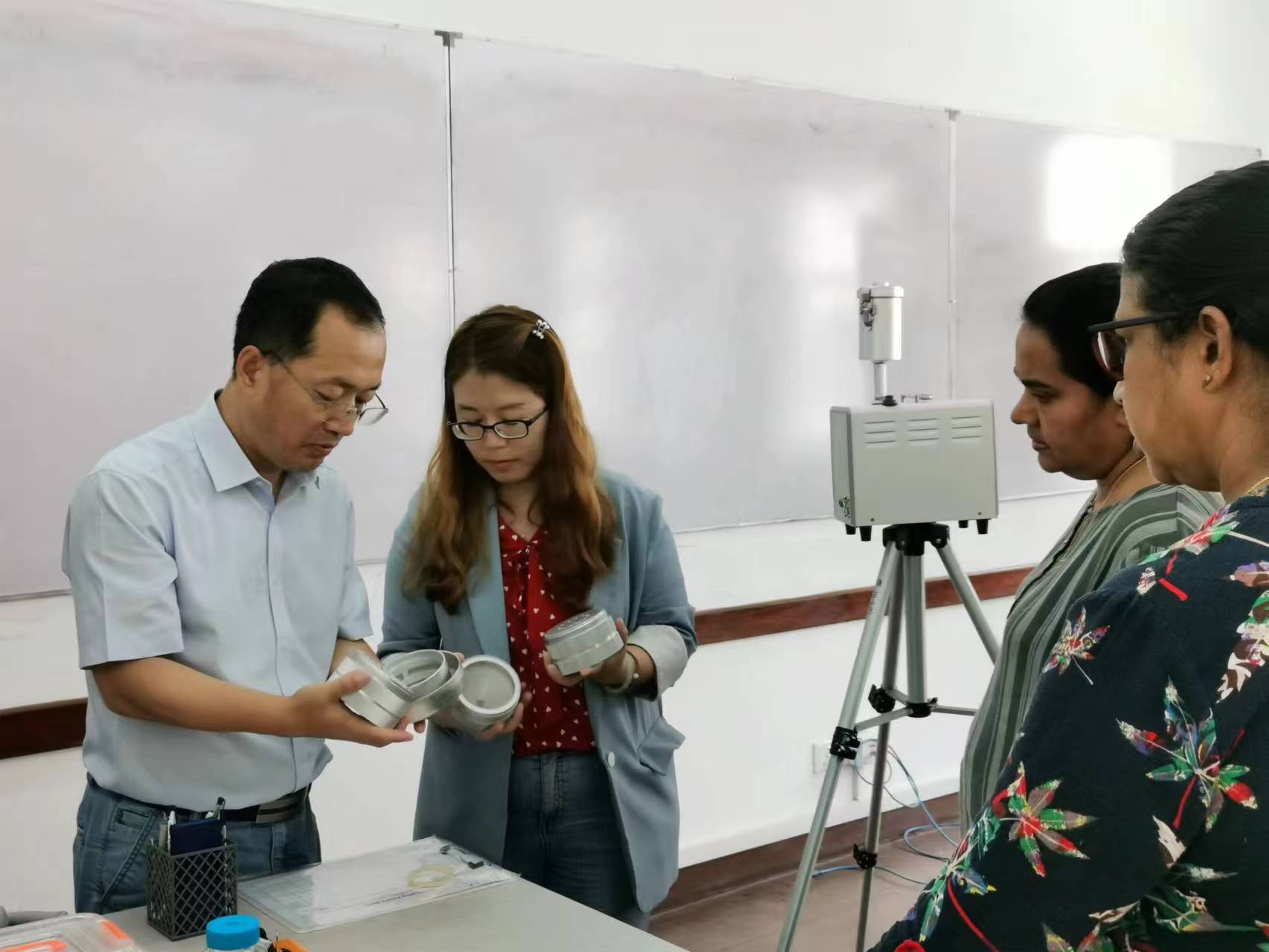 Demonstrating the operation of the hi-vol sampler dedicated to MORATOXA Program.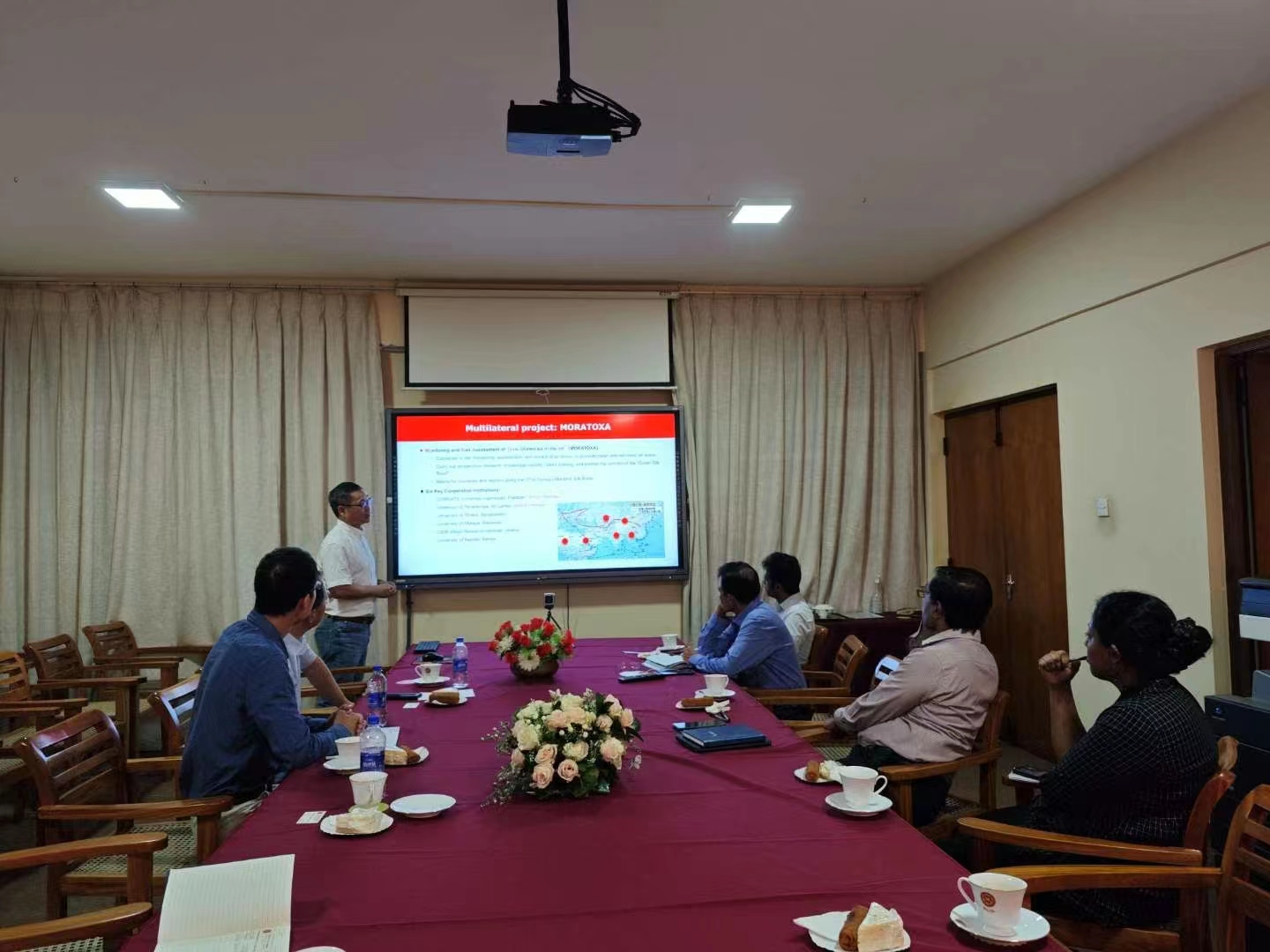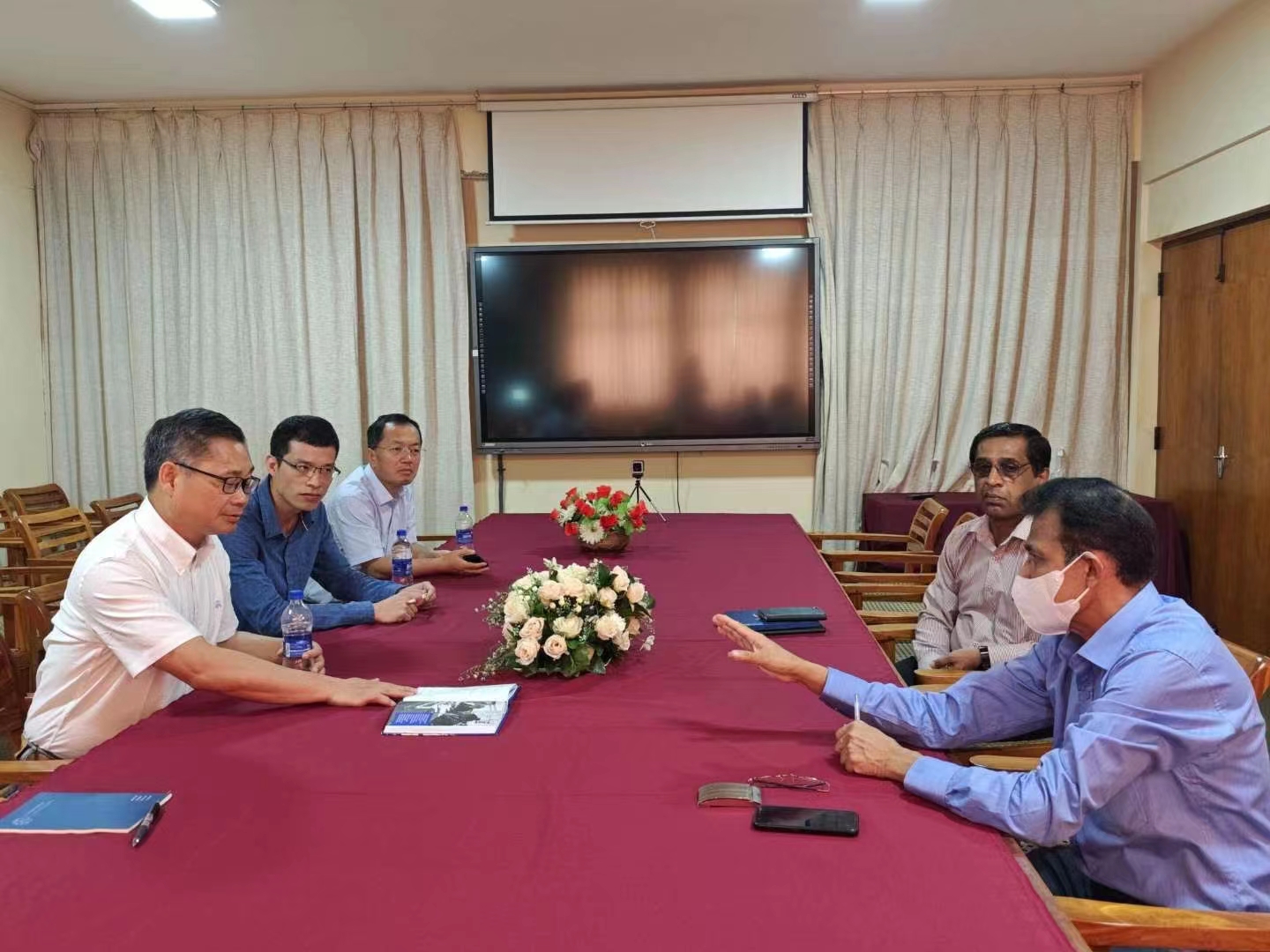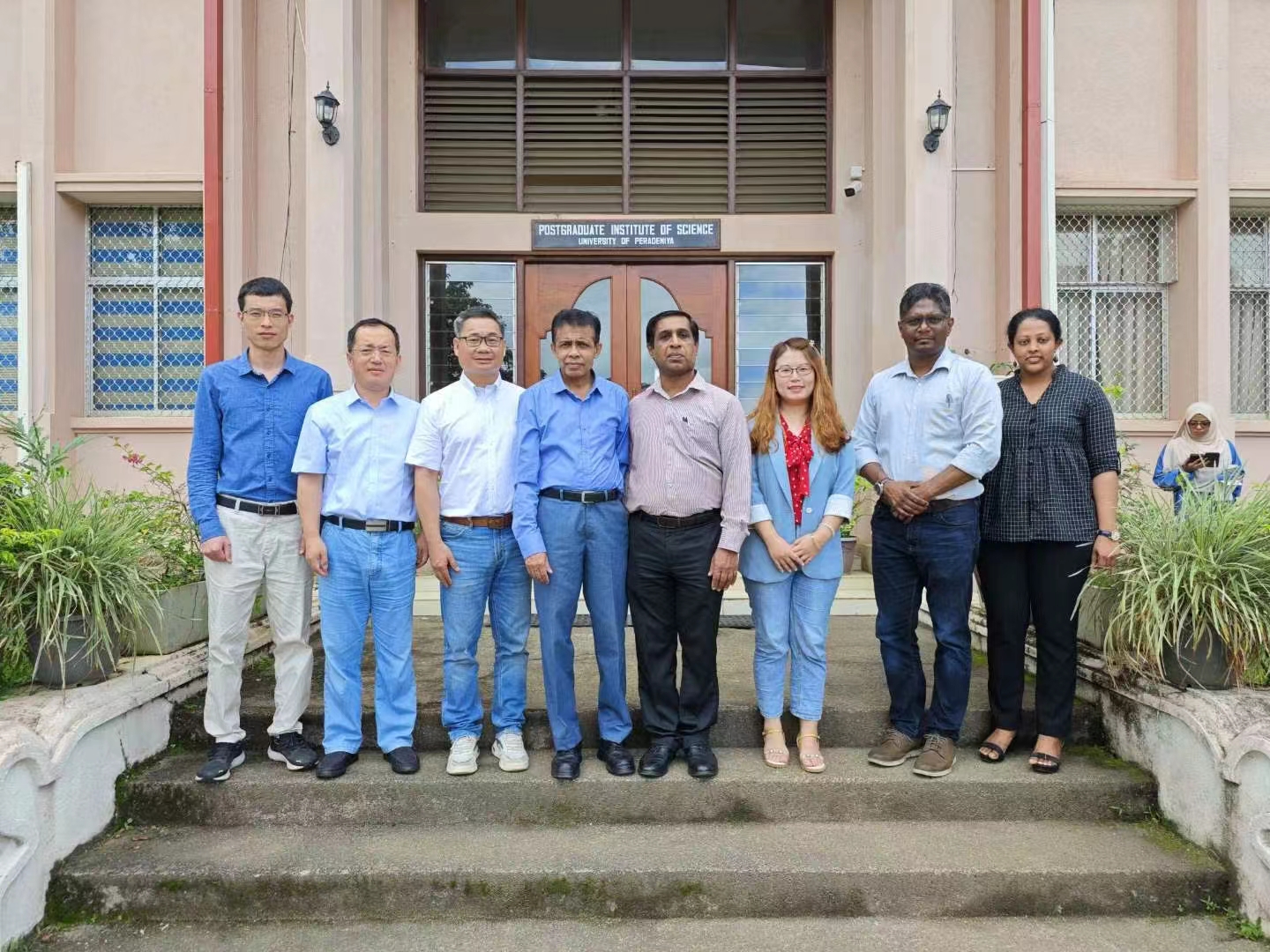 Formal visit to PGIS. Shown here are Professors Pitawala (left 4), Karu (left 5), and Dr Suragong (right 2).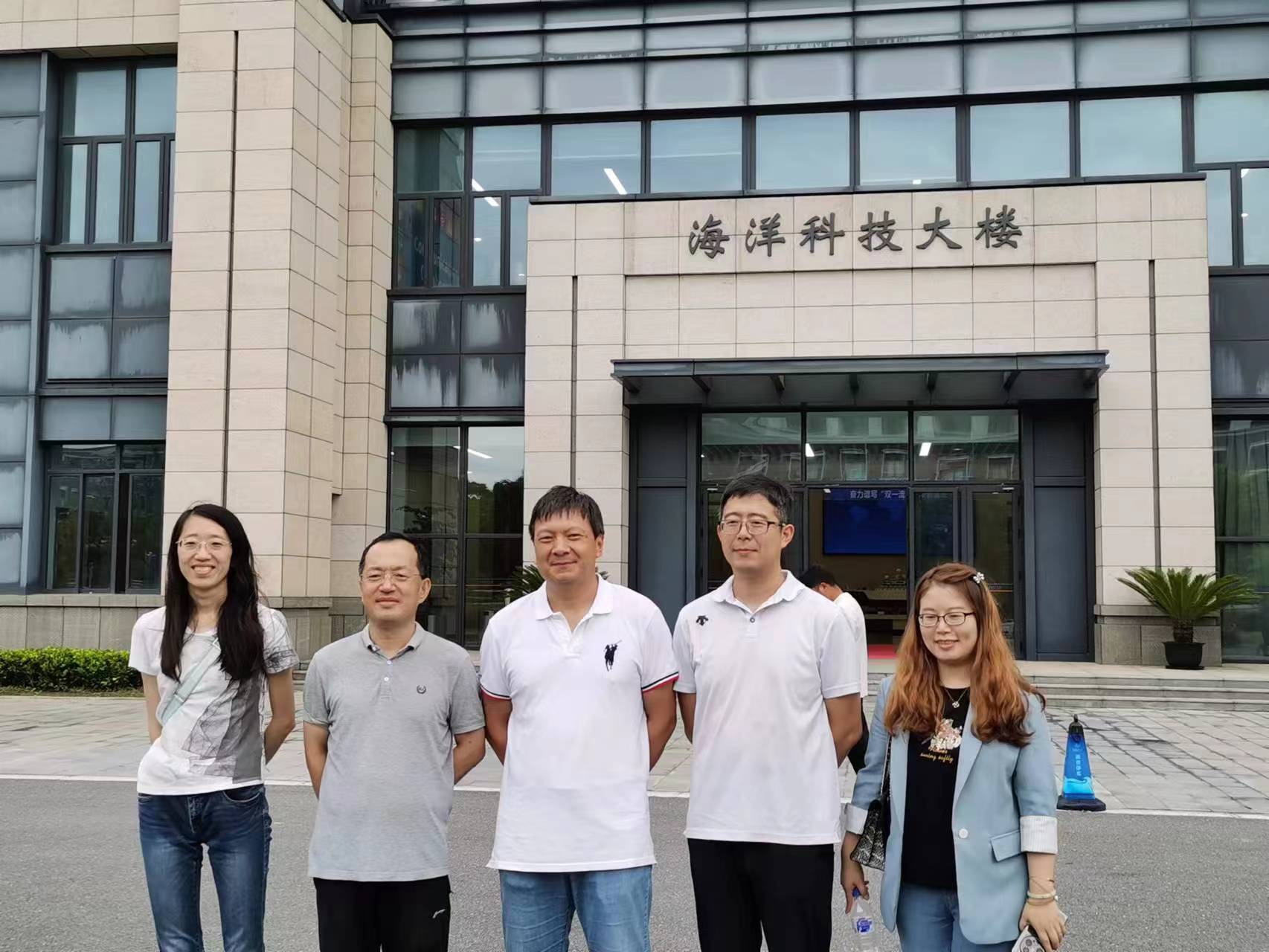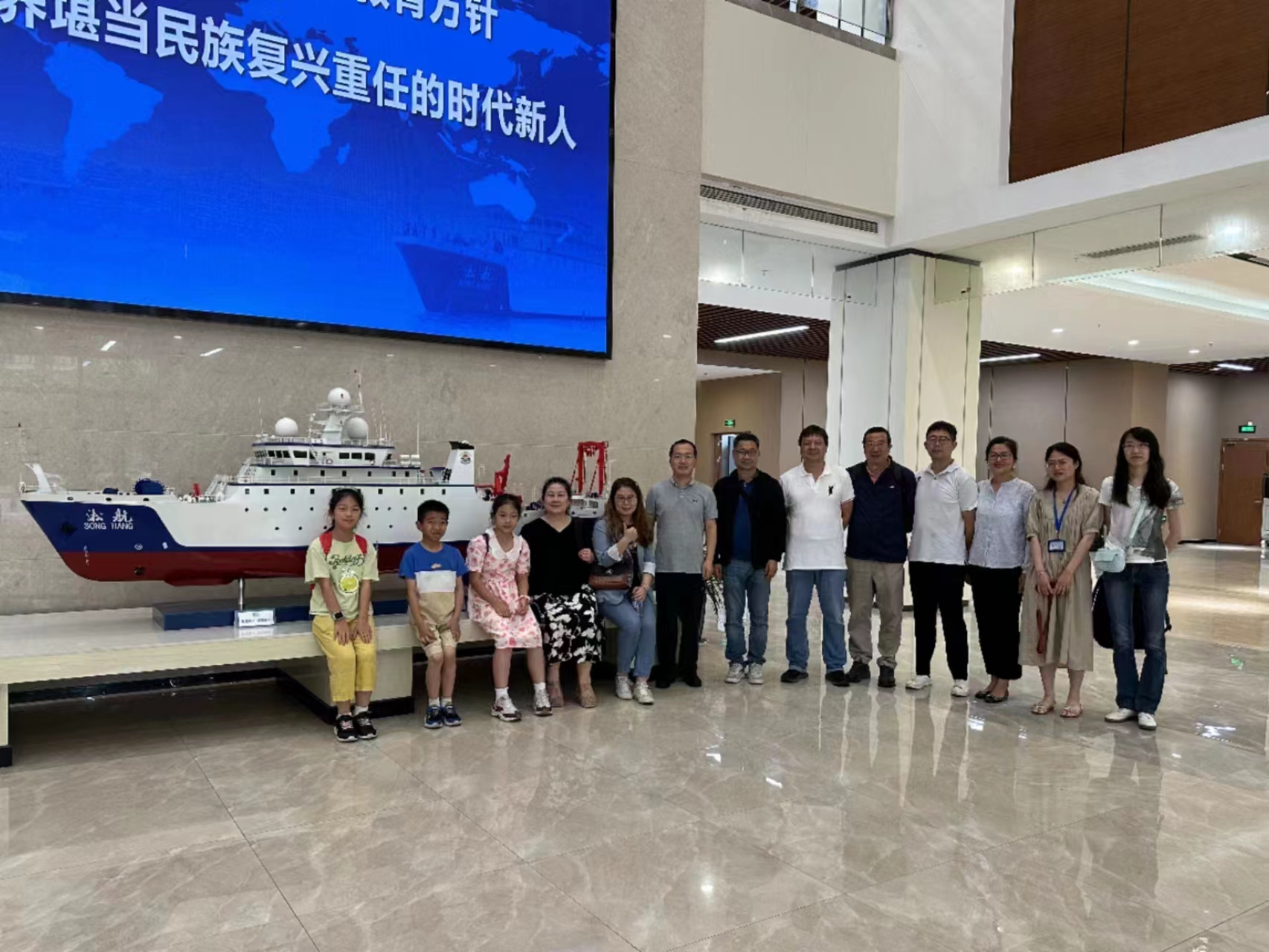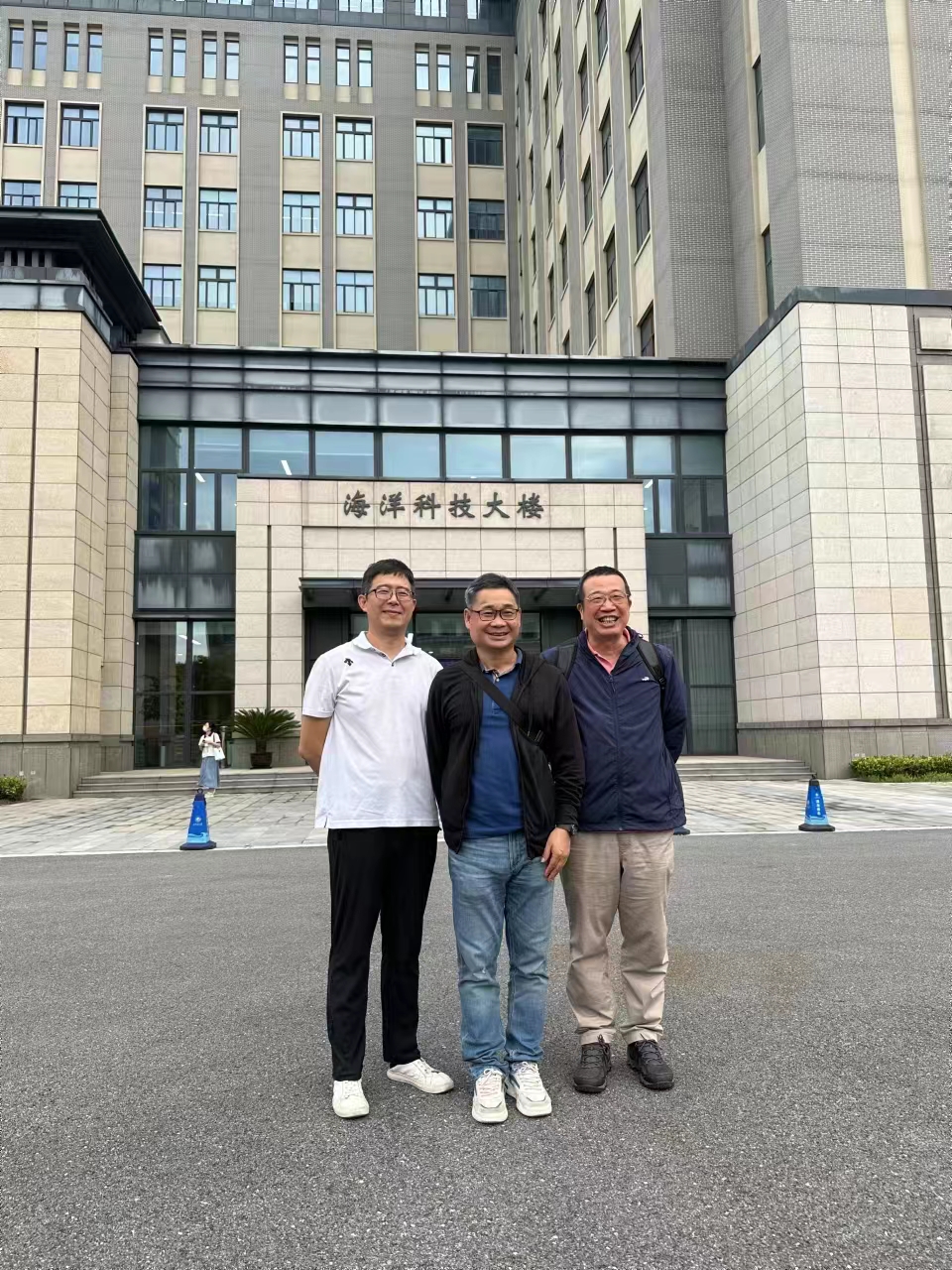 An ad-hoc visit to Shanghai Ocean University before departure for Sri Lanka.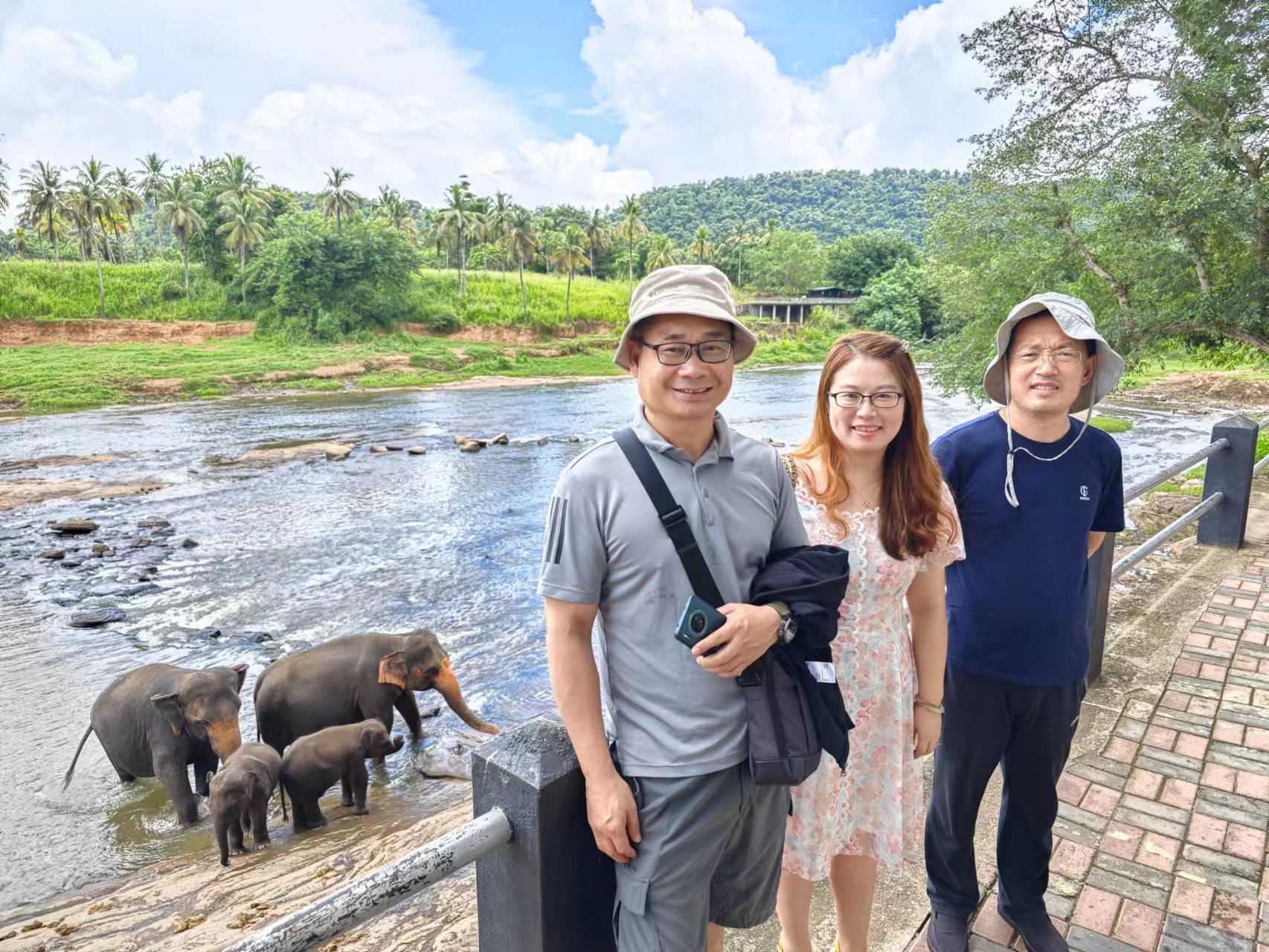 See the elephants @Pinnawara.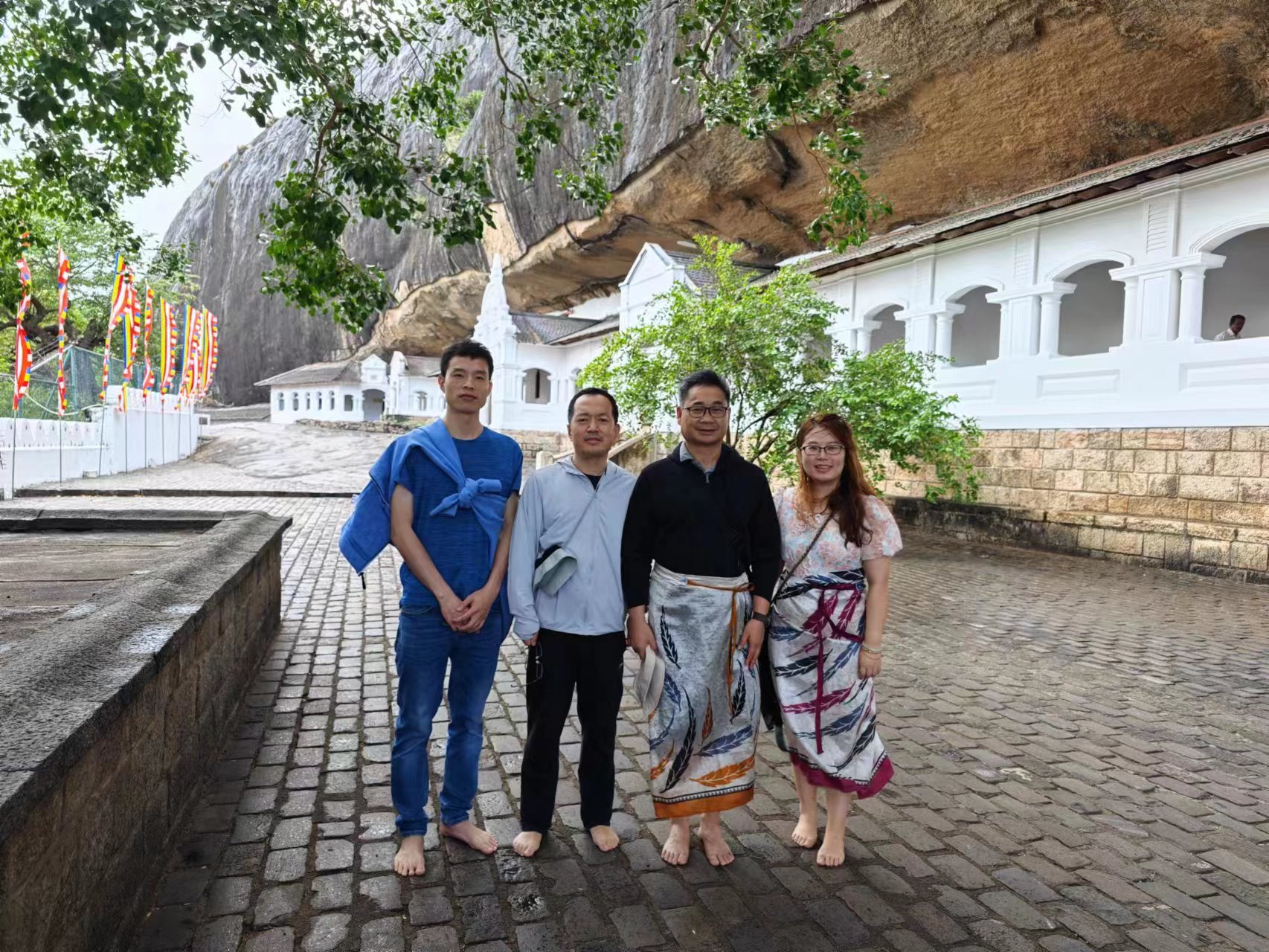 The @Dambulla rock temple is a world cultural heritage site.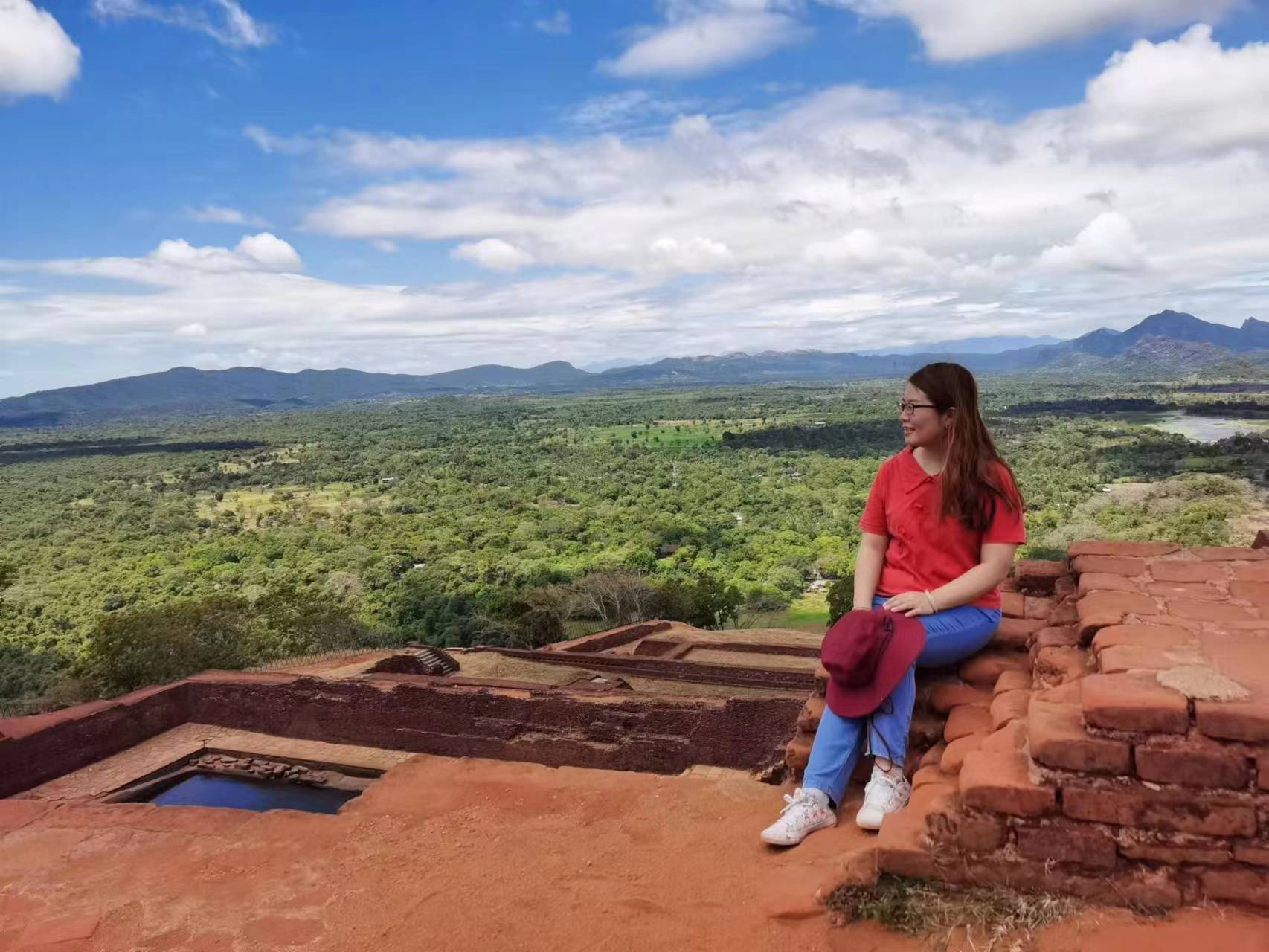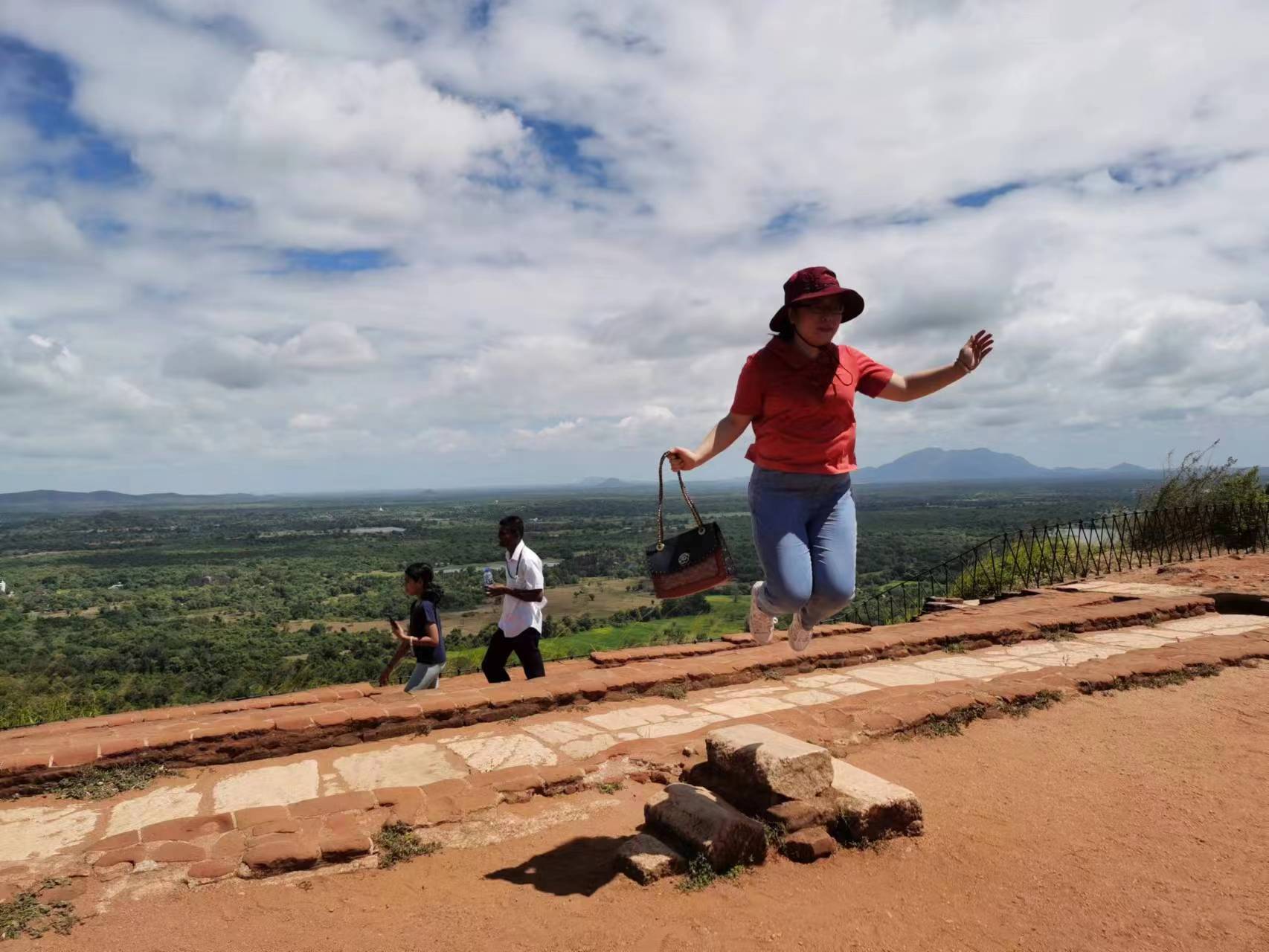 Cheerful Shizhen @Sigiria (Lion Rock).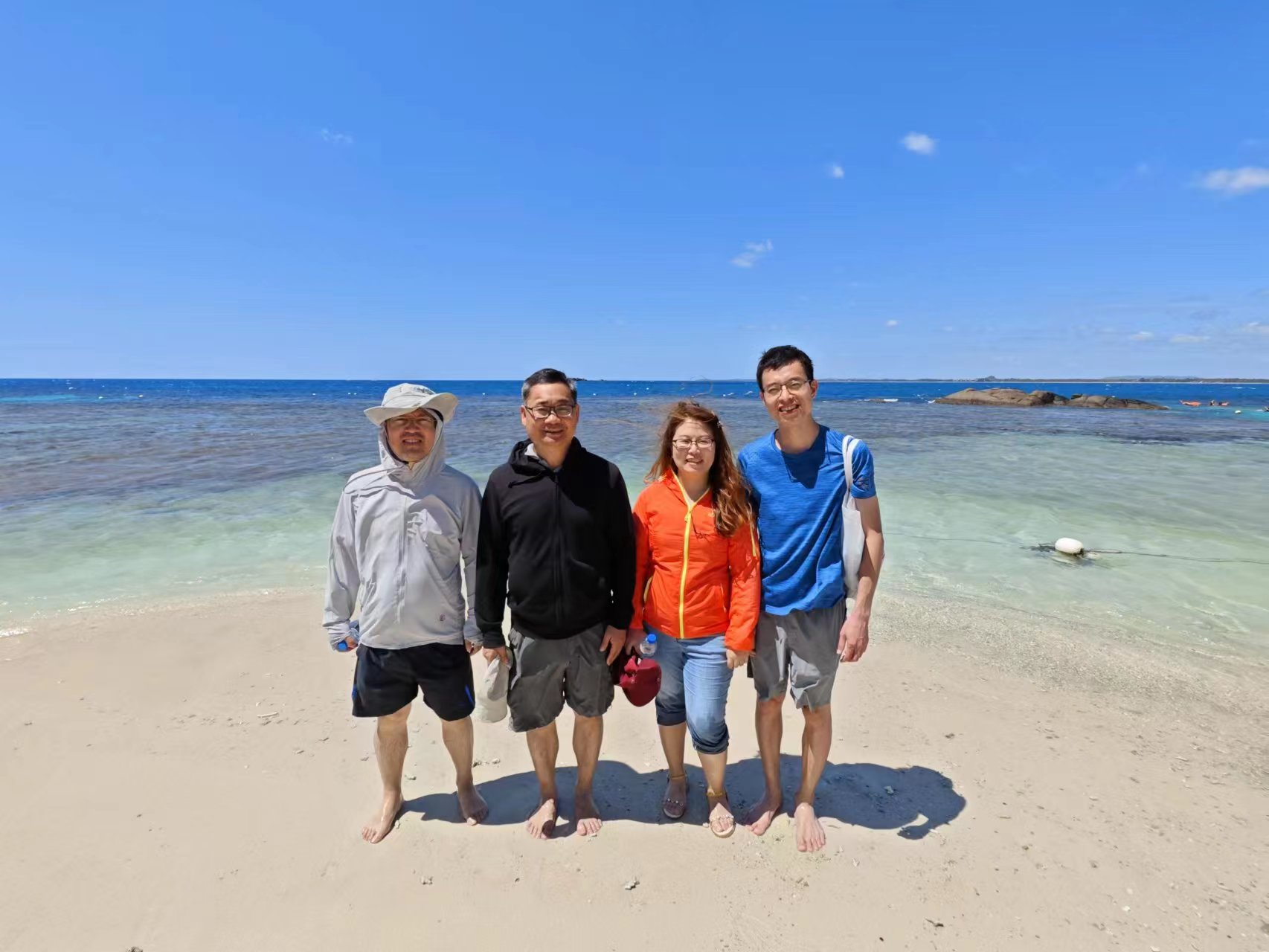 Weekend visit to @Trincomalee.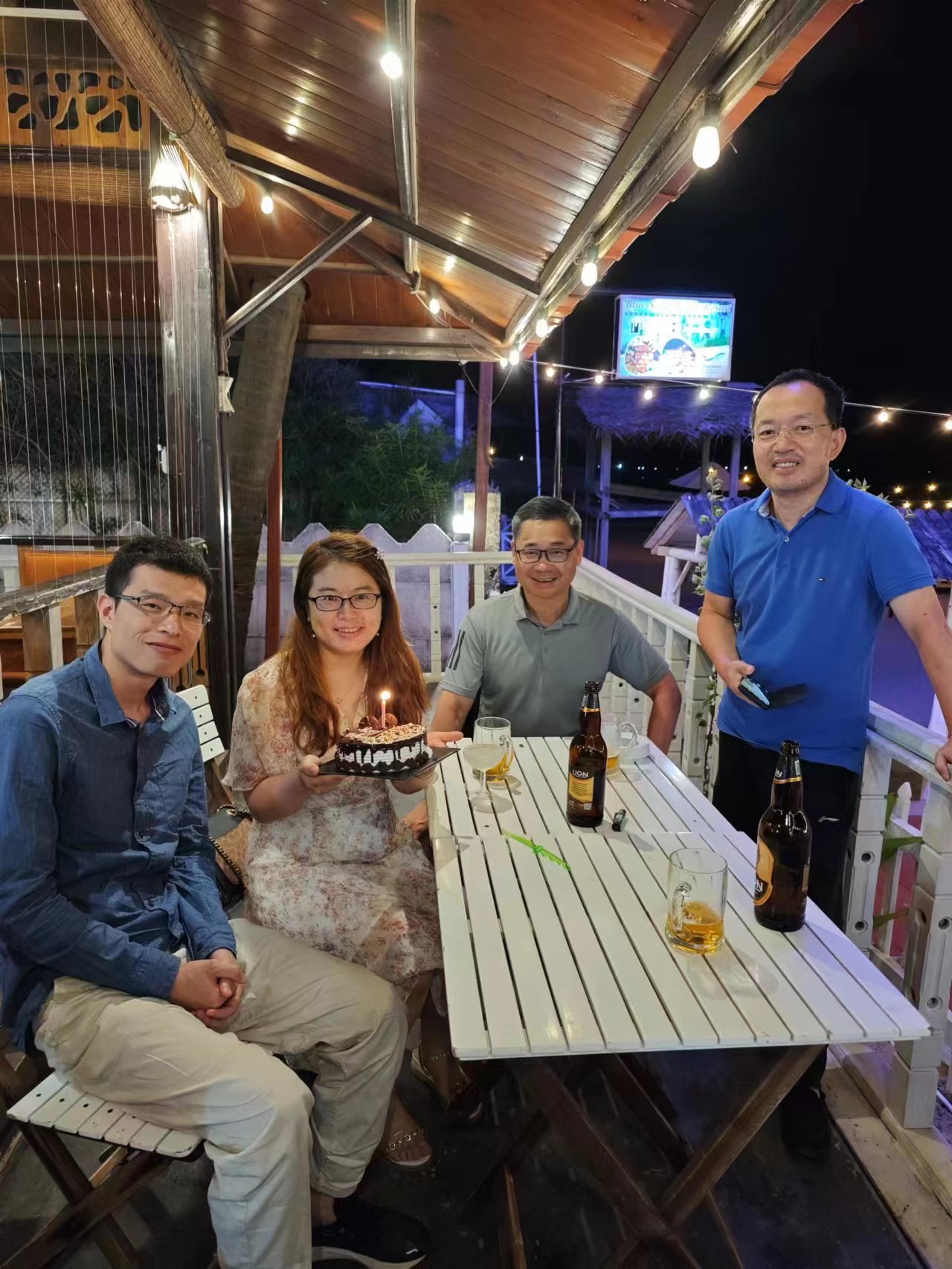 Birthday greetings at the Blue Sand Beach @Trincomalee.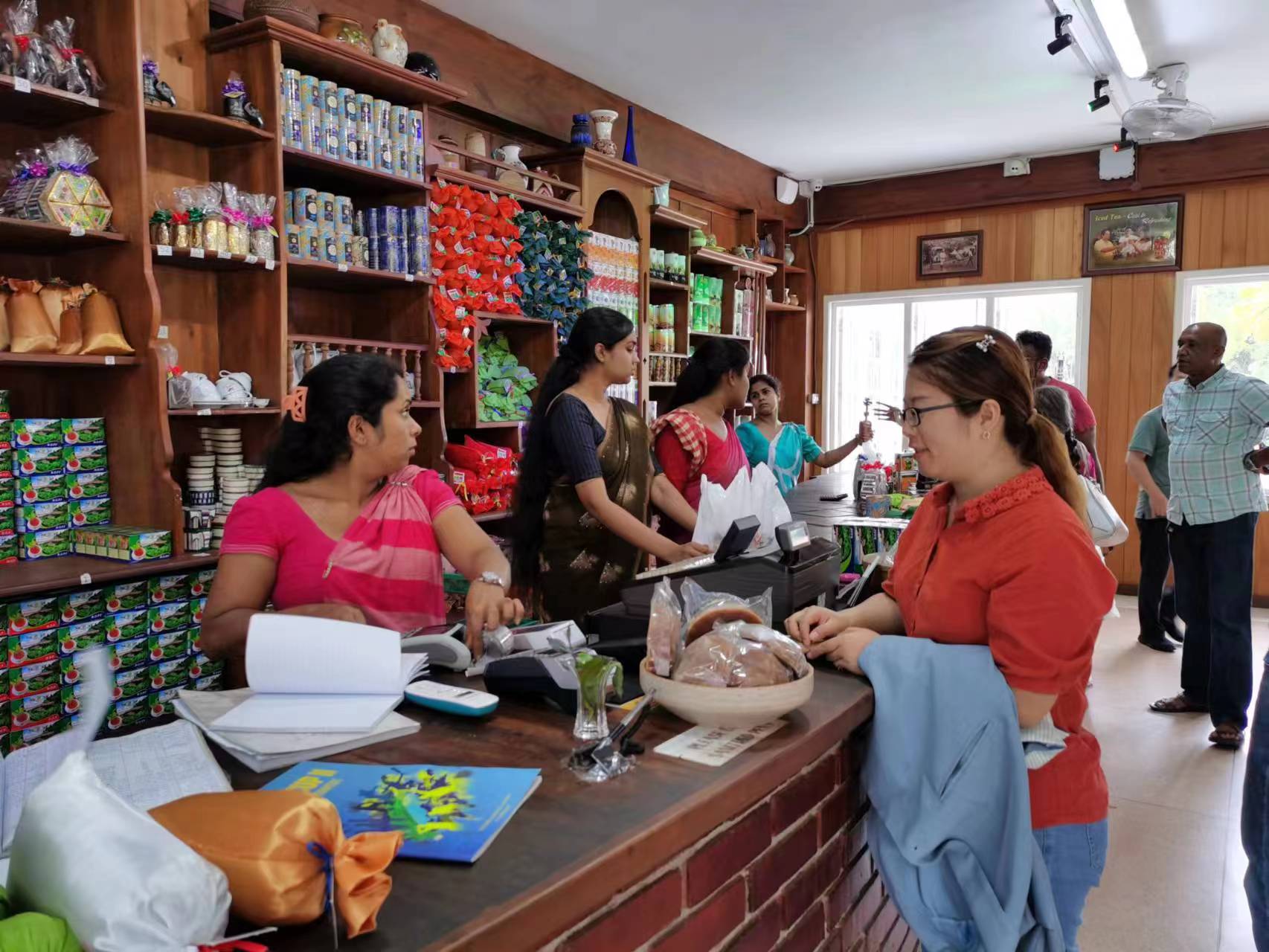 Visiting a tea factory and buying gift tea. @Kandy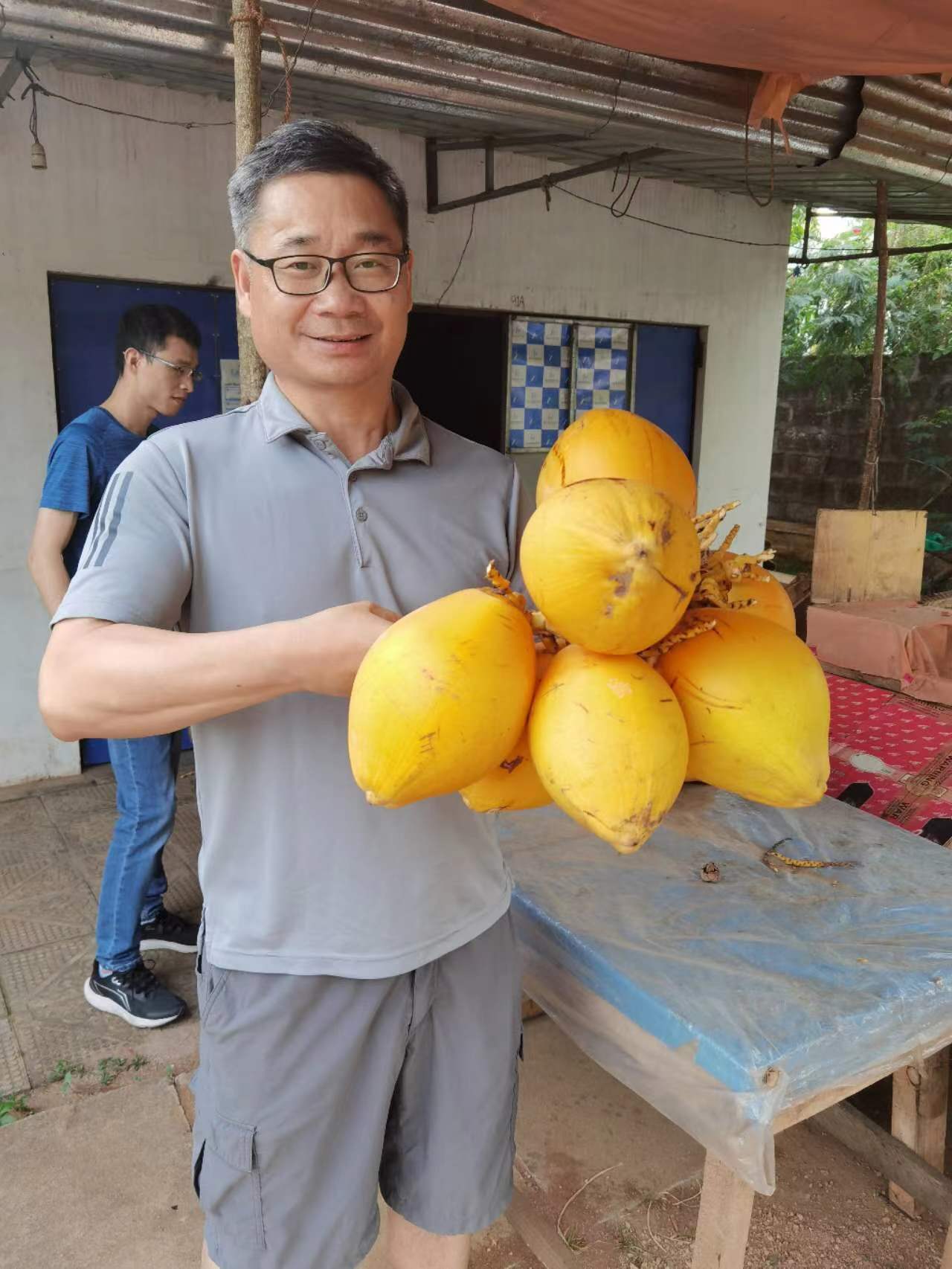 We enjoyed a lot the King coconut.