Trip on the Feilaixia Reservoir
(Knut Breivik, John Rees and Kevin Jones visited on June 15 2014)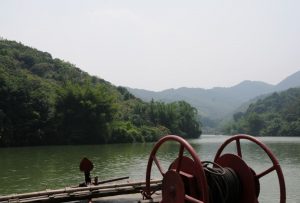 【稼轩长短句】:我见青山多妩媚,料青山见我应如是。Graceful was the green hills in my eyes.(2014.6.15,飞来峡)
【敦煌曲子词】:满眼风波多闪烁,看山却似走来迎,仔细看山山不动,是船行。Shining lights in the water and approaching hills ahead.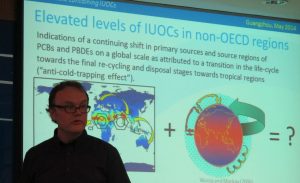 Knut Breivik is a senior research scientist in Norwagian Institute of Atmospheric Research (NILU). He visited the group and GIGCAS, with Kevin, on June 12-16. He is an excellent POPs researcher specialized in global inventory and modelling of PCBs and PBDEs. He is currently interested in the tranboundary movement of e-waste and its impact on the global inventories of industrial POPs. (2014,06,15. Photographer Gan Zhang, Jun Li)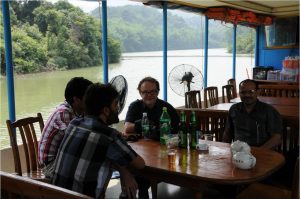 The international group enjoyed a boat trip on the Feilaixia (飞来峡)Reservior. Here Knut was sitting with Jabir, Adeel and Yadav.
Our international colleagues from Pakistan and Nepal.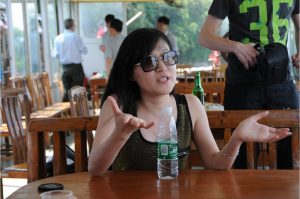 She is always attracting the camera man.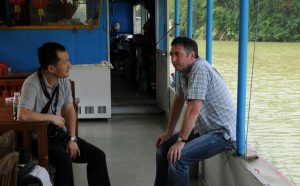 Kevin is always around us. Knut is highly recommended by Kevin.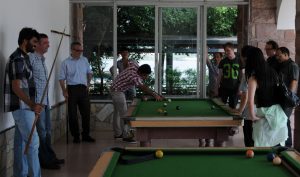 We had a small international pool game on a small island in the reservoir.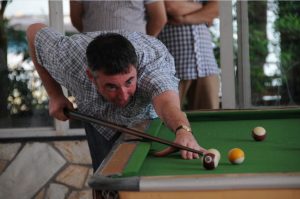 This guy looks quite professional.
A cautious player.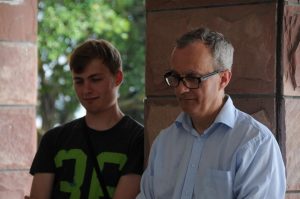 John Rees and his son were also visiting SKLOG. He is one of the administrators of British Geological Survey (BGS) and British Research Council (BRC). BGS and SKLOG/GIGCAS is organizing a joint workshop on shale gas due in November 2014.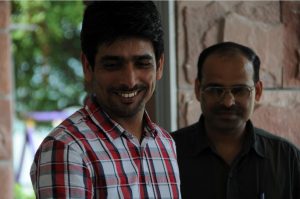 Jabir and Yadav. Jabir seemed to have a new fashion shirt, which is nice and, yearly, timely.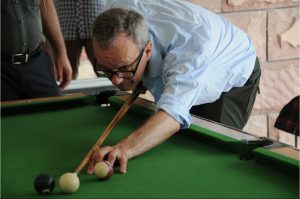 John is good at pool. She likes cycling as well, and mostly carry with him a portable bike when travelling.
Jabir is qualified for the game, according to a master's, my, observation.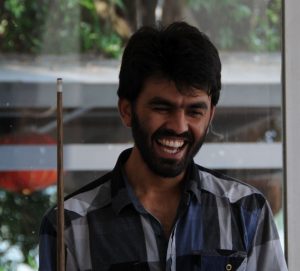 Adeel seemed to have forgotten everything. This is a wonderful mode of life.