On 1st of April, we had a big group dinner to celebrate the April Fools' Day. Occasionally, it's our dearest boss, Gan's "official" birthday. We carefully prepared a little surprise for him. It's an autograph album, which collects all the students' recent photos and handwritten greetings. We wish him all the best. May love, joy and peace surround him!
Tang Jao was sticking "Happy Birthday" on the wall.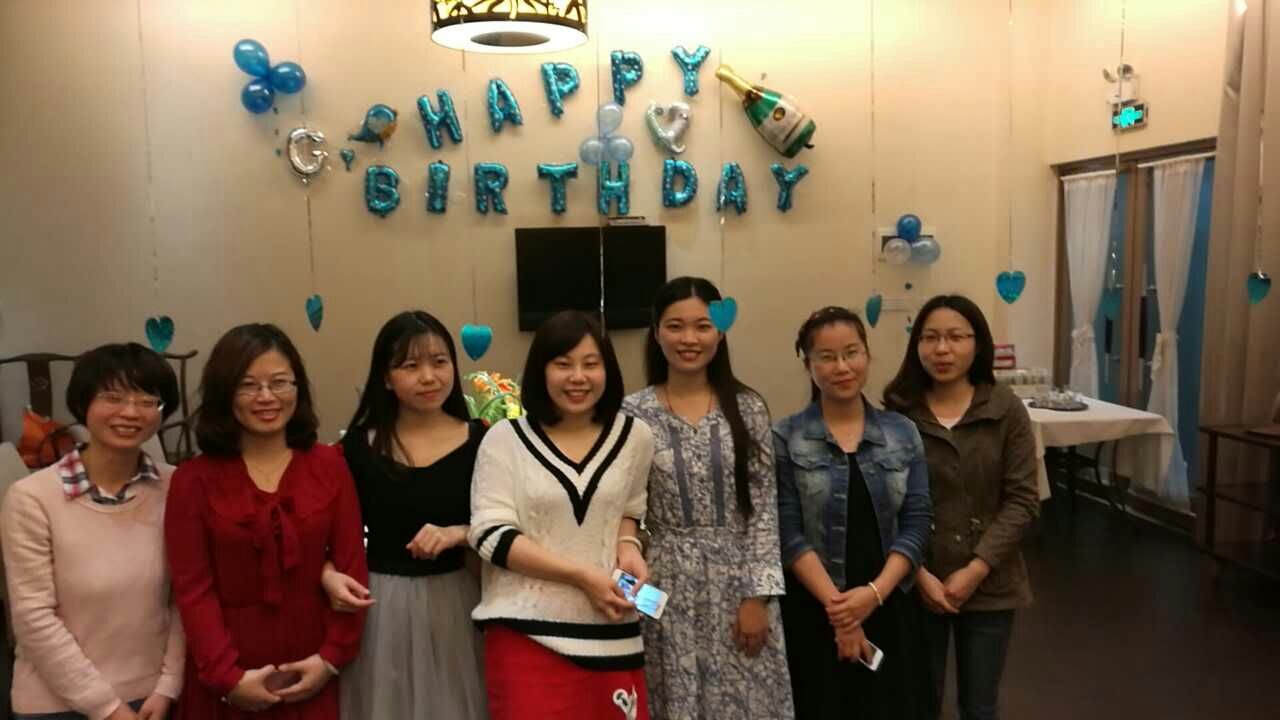 Waiting time: seven beauties of our group.
We took a group photo before the balloons behind fell down.
We finally delivered the gift to him. His smile makes everything worthwhile!
Gan was surrounded by beautiful ladies.
Gan and his former students.
Three lovely girls from Henan Normal University reunited in our group.
Our group is full of beauties.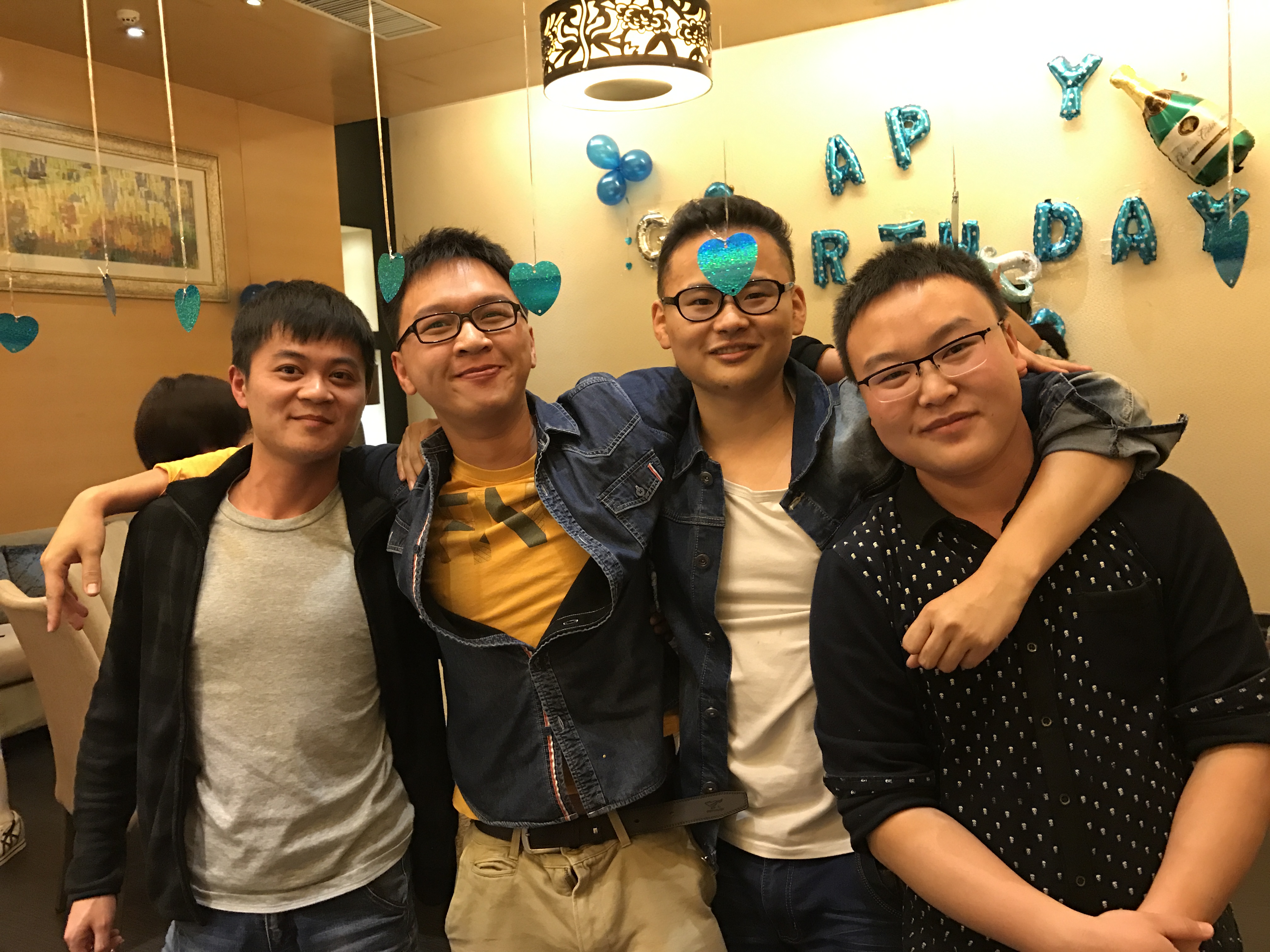 We are "little fresh meat".
This boy must have a great capacity for liquor.