On 28th-31st Jan of 2018, Prof. Gan Zhang, Dr. Xin Liu and Manqing Wu were invited to visit Bangladesh for signing a Memorandum of Agreement (MoA) with University of Dhaka, to further strengthen collaboration in our ongoing project, Southern Contaminants Programme (SCP, 2017-2019). The MoA covers several areas including exchange of researchers, cooperation on scientific and educational activities, and sharing of academic resources. Professor Habib from Department of Chemistry made great effort to facilitate this cooperation. Many thanks to his enthusiastic hospitality, we met a lot of host friends and visited a heavily polluted river (Buringanga) and a dumping site (Demra). In fact, Prof. Habib and his group members have deployed 1 AAS and ~40 PAS across Bangladesh.
Old campus of University of Dhaka, Bangladesh (UDB). British colonial architecture.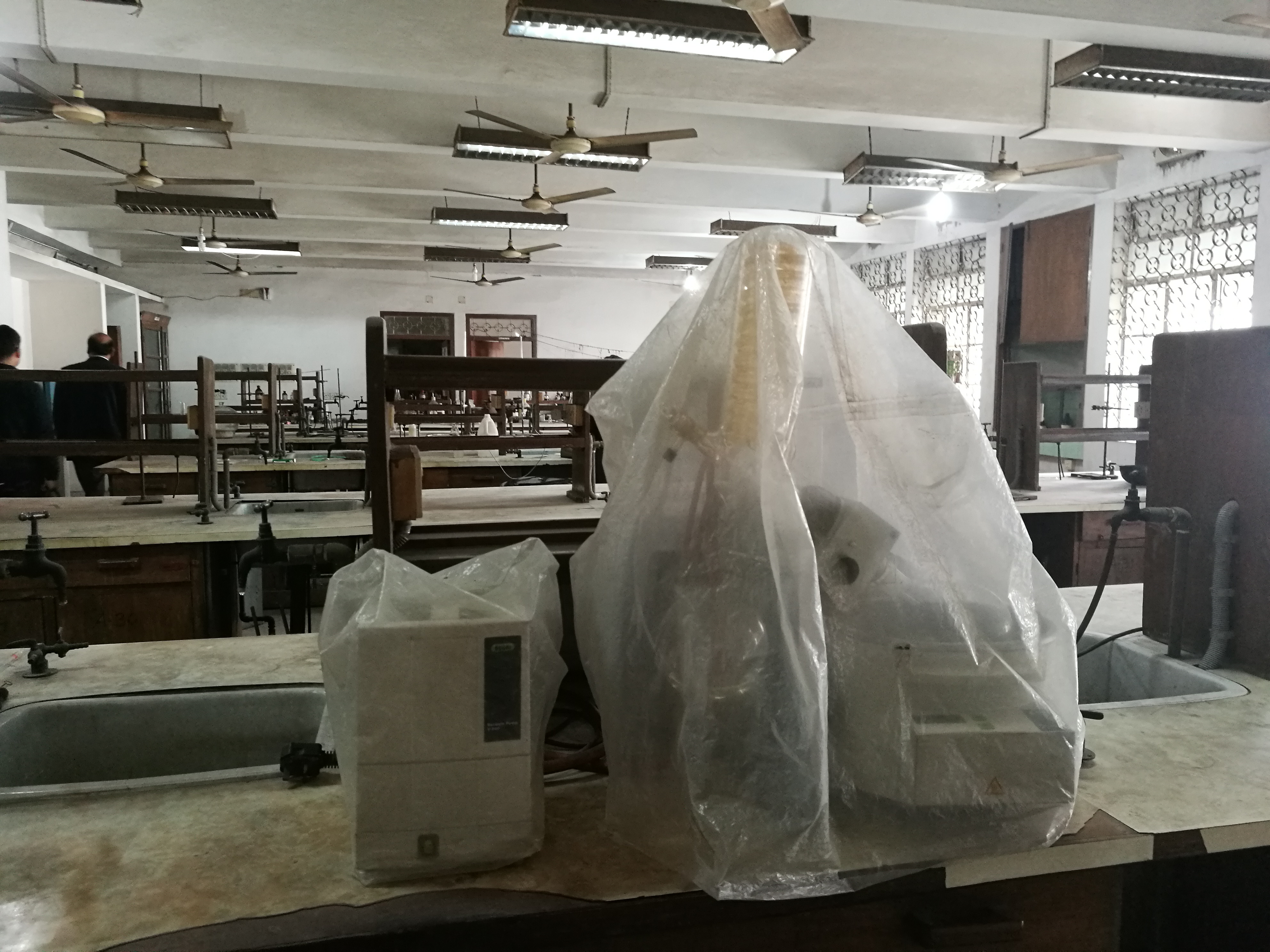 Public lab for undergraduate. We saw our old friend, a rotary evaporator.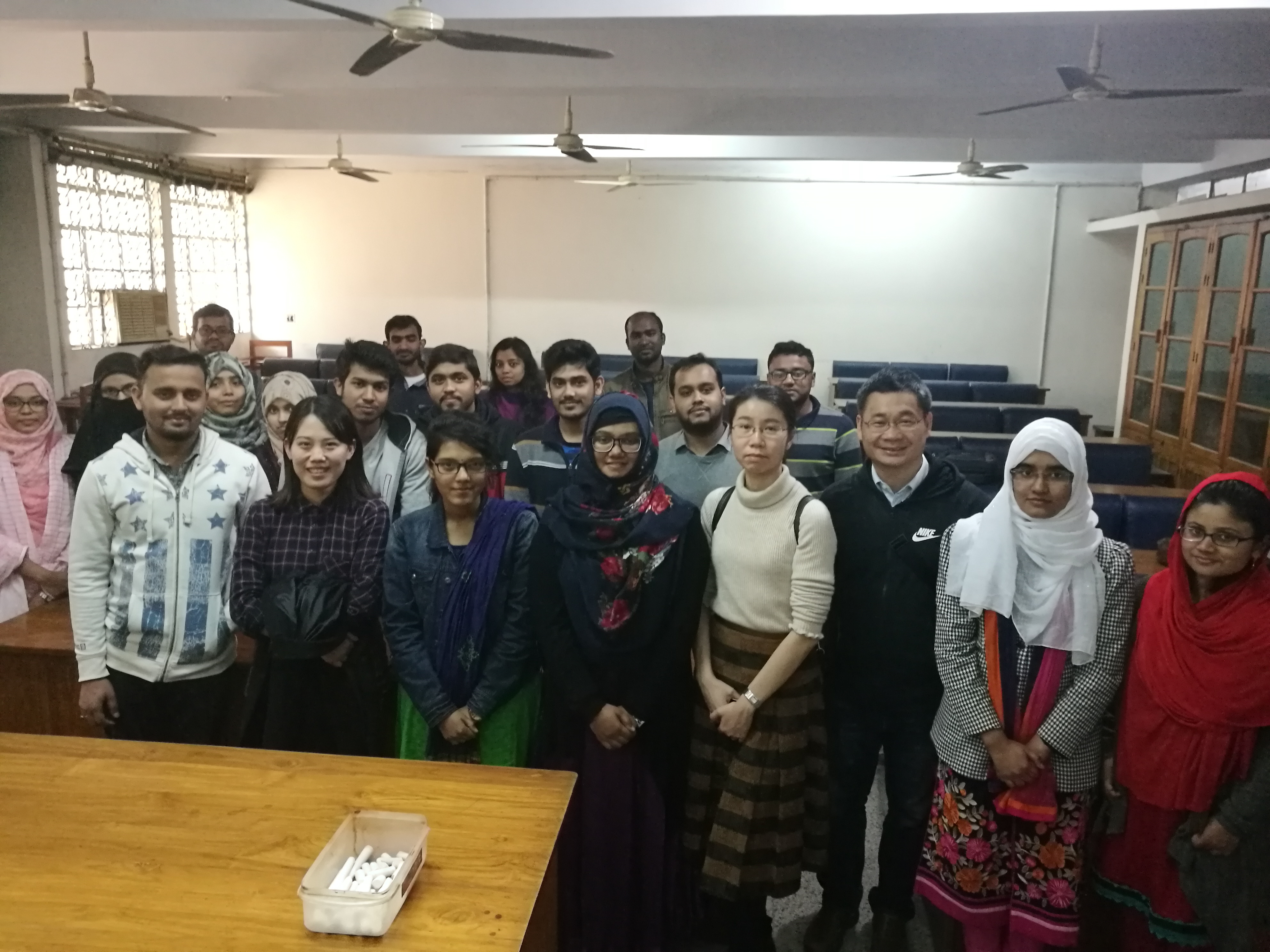 Being surrounded by local students, extremely feeling good.
World-famous Professor Gan was warmly welcomed and awarded a "Welcome Medal" by Prof. Abu Jafar Mahmood (left) and Prof. Abdus Salam (right) from Department of Chemistry, UDB.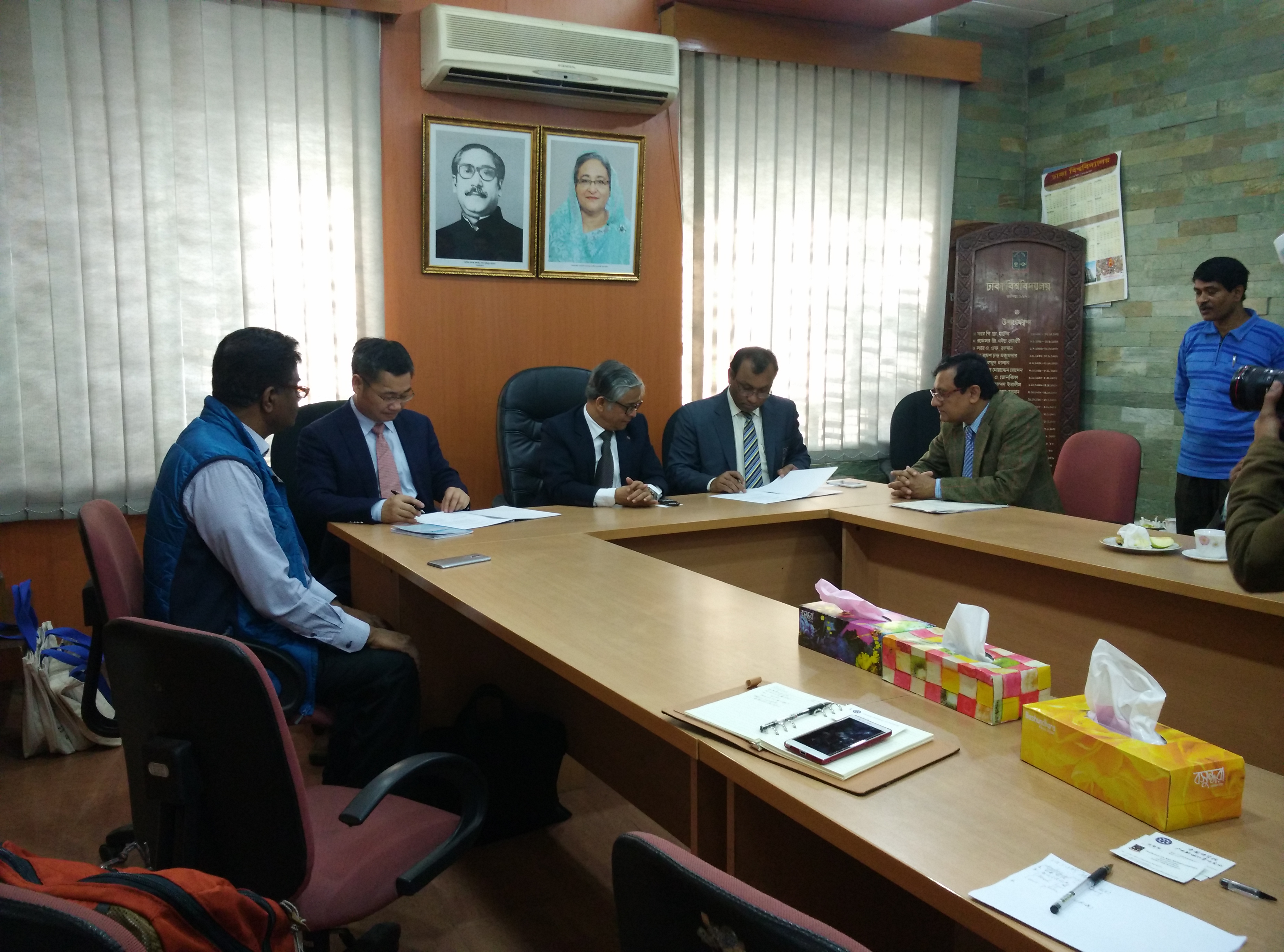 The signing of the MoA between GIGCAS and UDB.
A short discussion with Vice-Chancellor of UDB, Professor Md. Akhtaruzzaman, after the signing. They believed the MoA would definitely pave the ground to help reinforce and further expand cooperation.
Our first PAS on the roof of Department of Chemistry building.
Buringanga River, dark and smelly.
A dog was strolling among pungent garbage dump. He never knows he is living in such a high exposure risk environment.
Prof Gan was introducing GIGCAS and SCP to members of Bangladesh Council of Scientific and Industrial Research (BCSIR).
Gracious Uncle Gan.