On May 21, Professor Haidelore Fiedler  (Heidi) of Orebro University, Sweden, visited SKLOG. Heidi is also a distinguished professor in Tsinghua University associated with Prof  Yu Gang's group. She worked for more than 15 years in UNEP/chemicals as a project officer and had contributed greatly to the Stockholm Convention in particular on developing the toolkit for dioxin inventory and the global monitoring programme of POPs (GMP). Heidi gave a talk entitled 'Implementation of POPs convention with emphasis on chemical analysis'.  Heidi is a Germany in origin, and was exited to talk with Jin Biao in Germany. She is happy to contribute to our next step development in the MSR on GMP.
Heidi's first visit to SKLOG.
Two dioxin experts.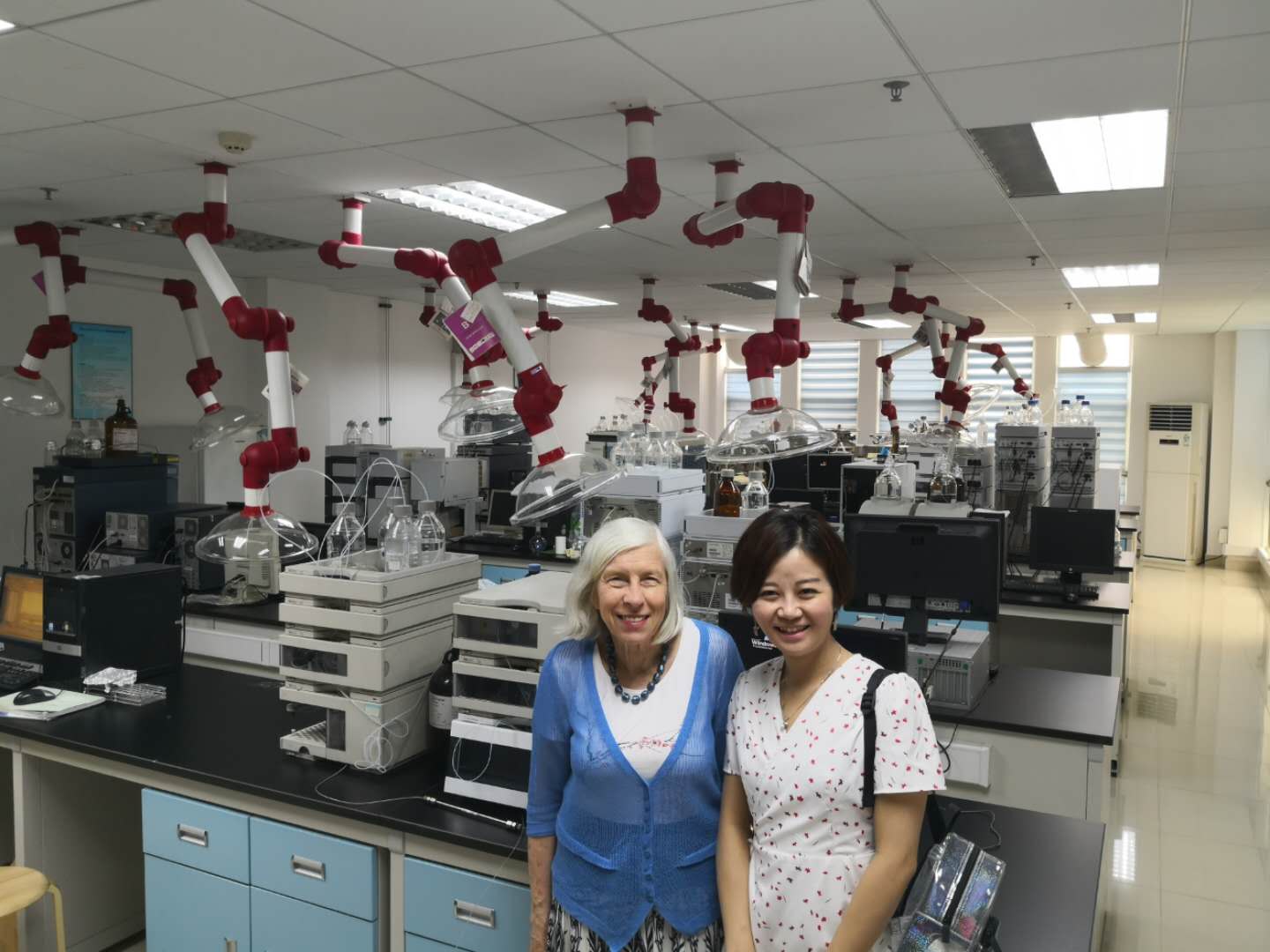 Eva from Jinan University accompanied Heidi.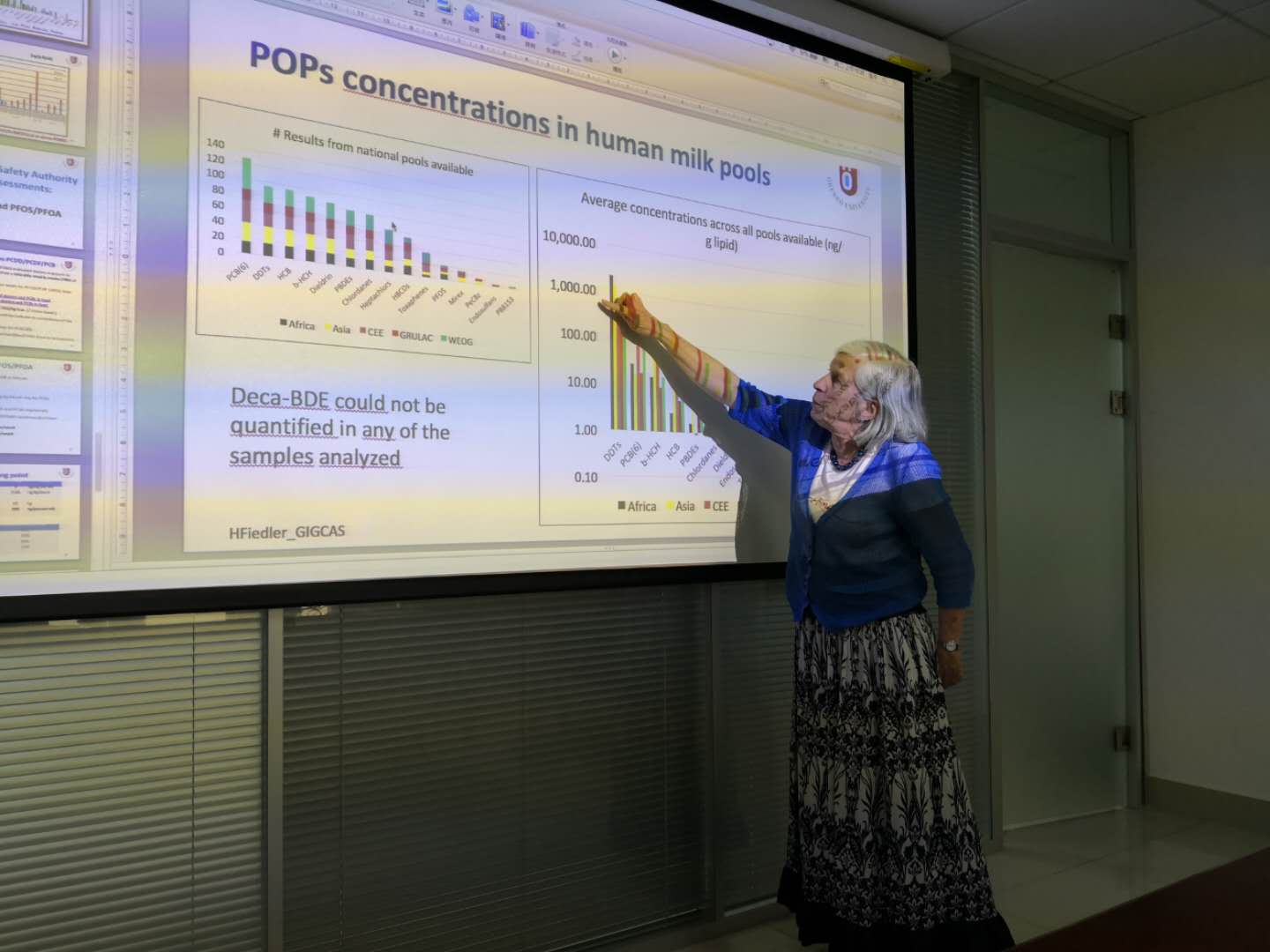 Heidi's enthusiastic with POPs monitoring.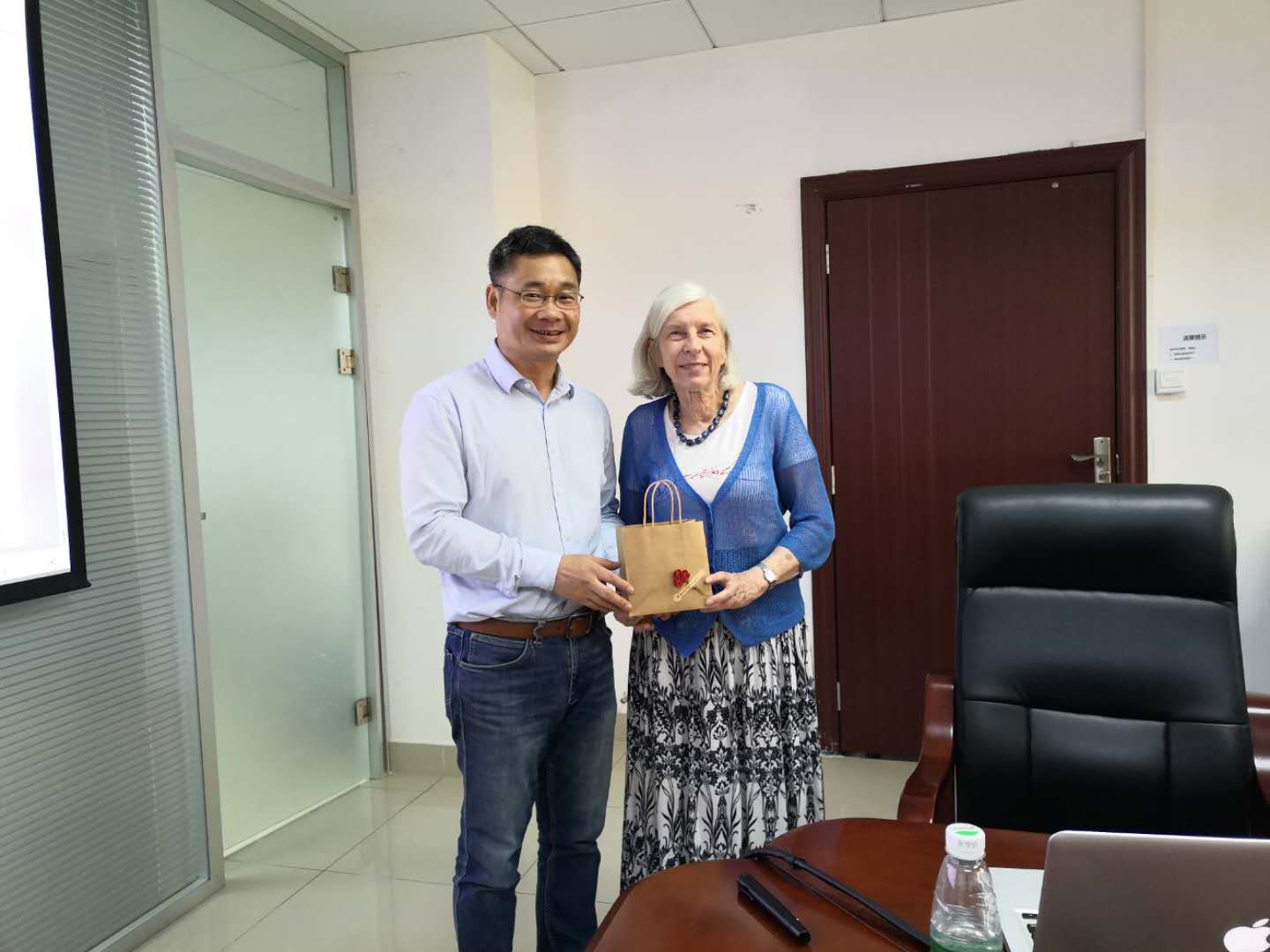 A small gift (the SKLOG mug).