From May 31st to June 1st, our group members took a trip to Wan-Lv-Hu Lake in Heyuan for water sampling and celebrating the International Children's day by the way. A total of 120 L surface water and 40 L deep water (50 m) were collected. This designed sampling campaign mainly focuses on the dissolves black carbon in water which plays an important role in black carbon and carbon cycle. We look forward to productive outputs from this sampling campaign.
A family portrait of our group members and visitors at the lobby of hotel. Prof. Shichun Zou's group members and his family are warmly welcomed joining the trip.
Sampling sites in the Wan-Lv-Hu Lake.
Prof. Gan Zhang is demonstrating the water sampling.
Girls are studying the conductivity and dissolved oxygen measurements.
Preparing putting the water sampler into the water.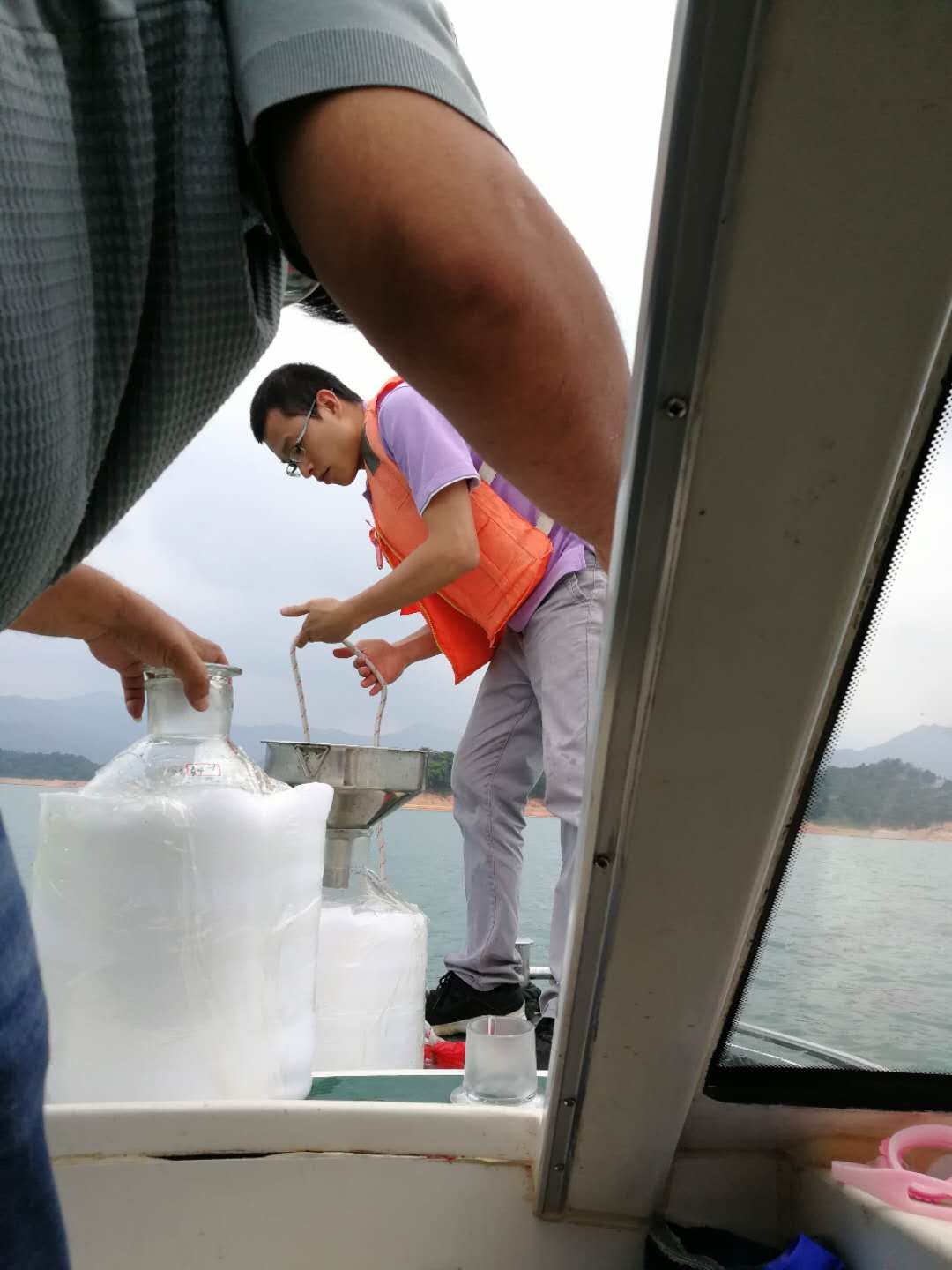 Surface water sampling in Wan-Lv-Hu Lake by taking a jacht.  
Deep water sampling in Wan-Lv-Hu Lake. The guys are sparing no pains pulling out the sampler.
Water sampler become quite heavy after the robe getting wet.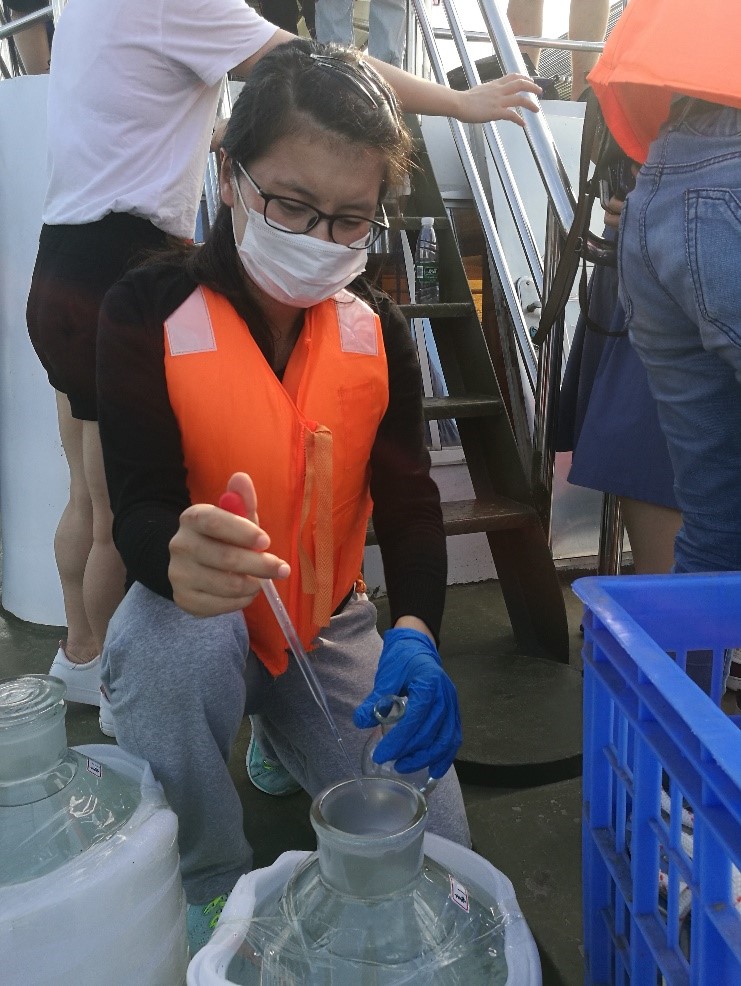 Adding chlorhydric acid to adjust the PH to 2 for suppressing microorganisms in water samples.
Charming lake changes colors under different sunshine rays. 
It has been 12 years since Prof. Gan Zhang first visiting Wan-Lv-Hu Lake in 2006.
 Guys are exciting getting on board.
Bathing on the warm sunshine and feeling the soft breeze,waiting for approaching the sampling site.
A wonderful picture taken by Prof. Gan Zhang. Beautiful girls are talking about the nice photos.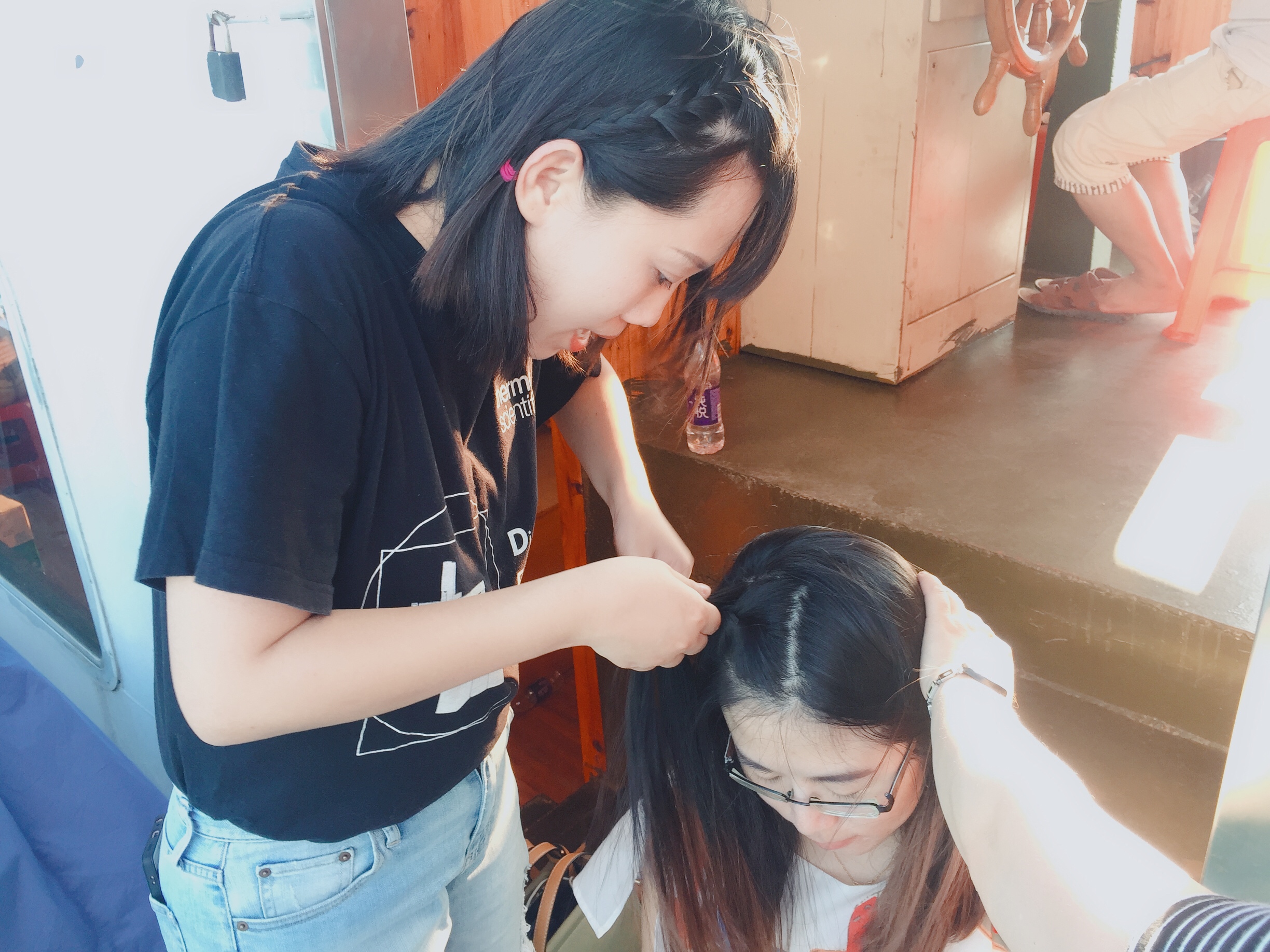 Girls are having fun braiding their hair.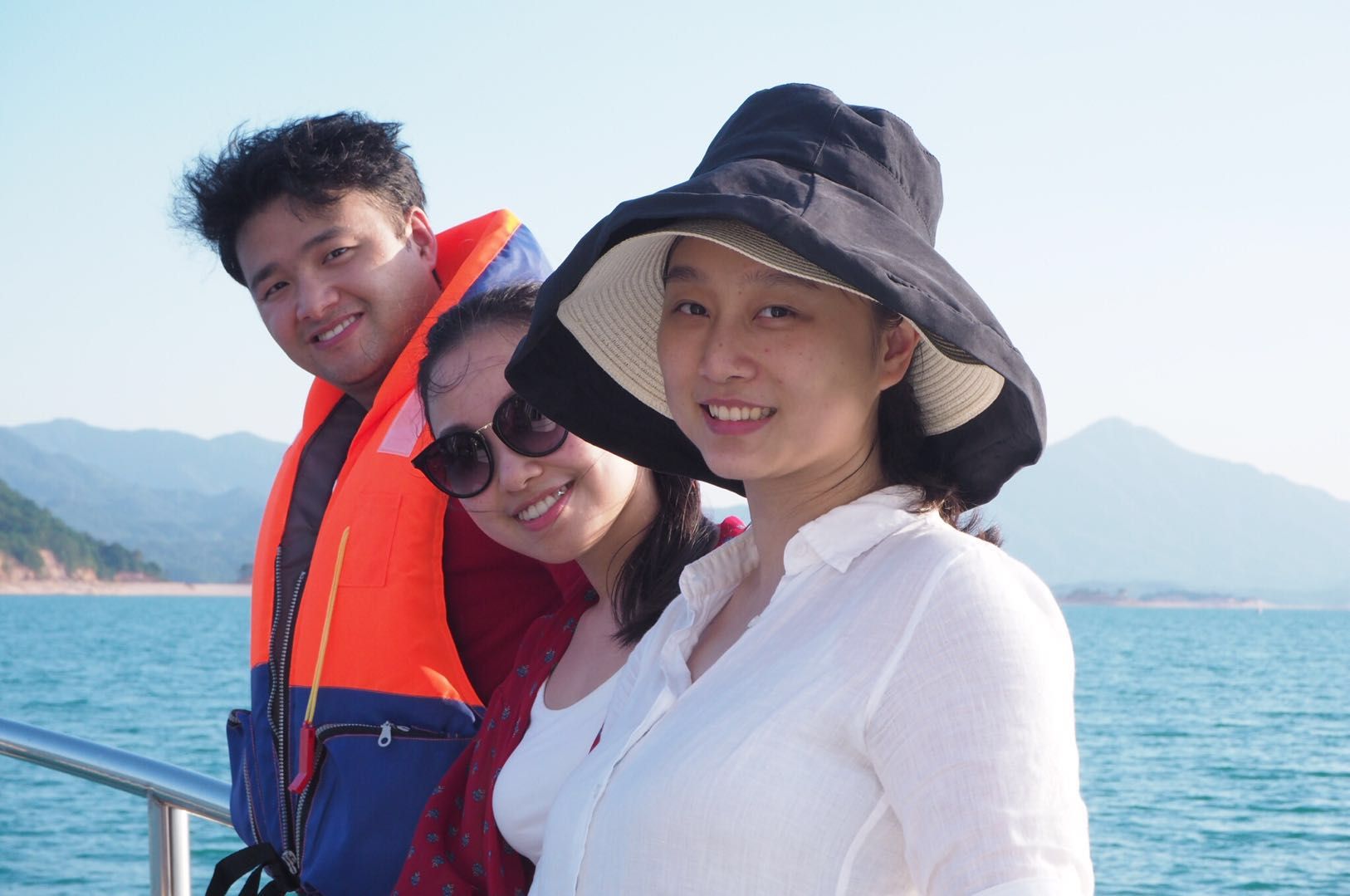 Bright smiles are facing the camera.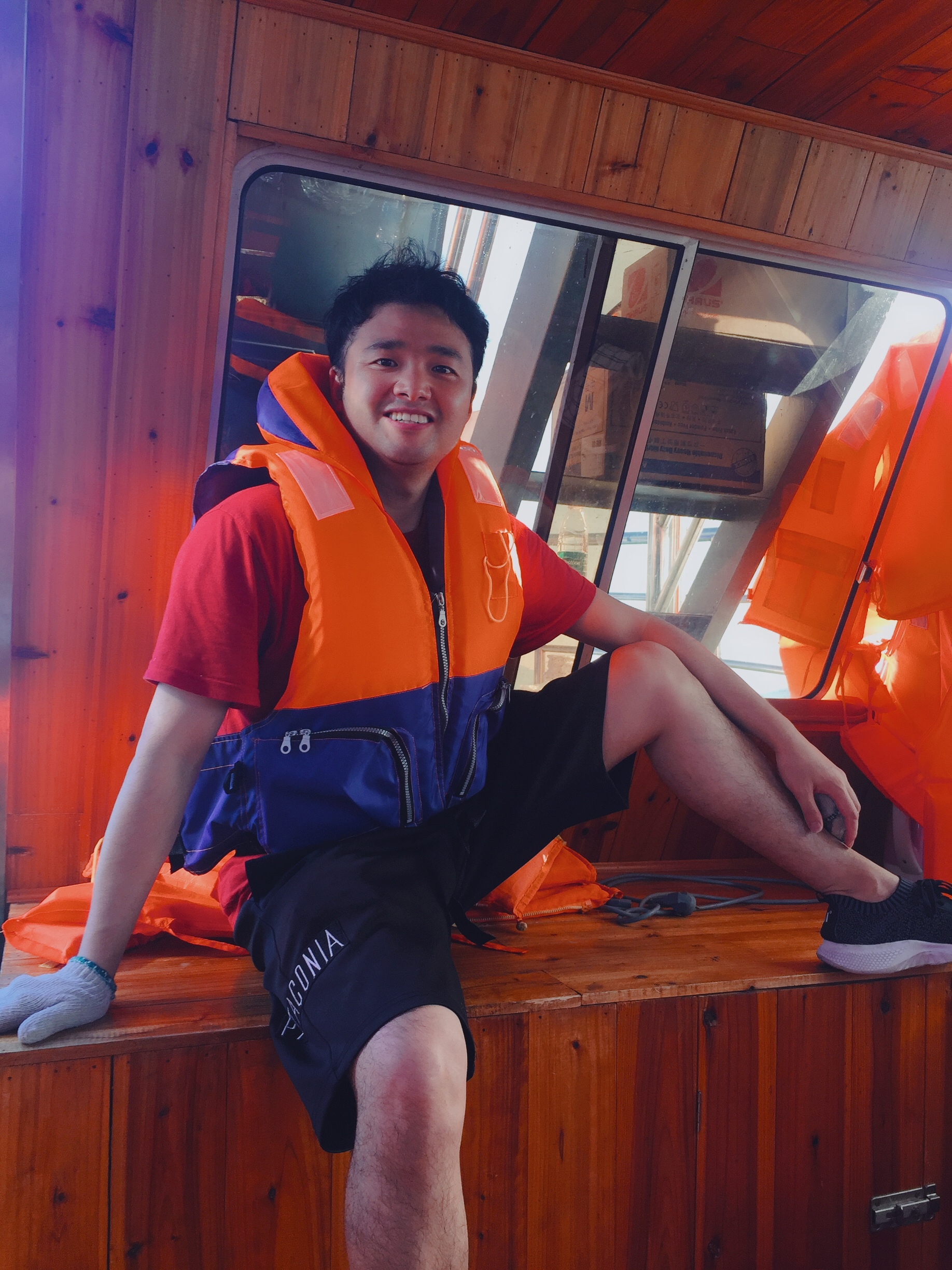 Dr. Jibing Li shows his manliness after working like a horse.
Bolong Zhang, another "Mr. Big", is pretending behaving arrogant.
Jiao Tang is thinking about the three ultimate questions of Philosophy after the exhausted work.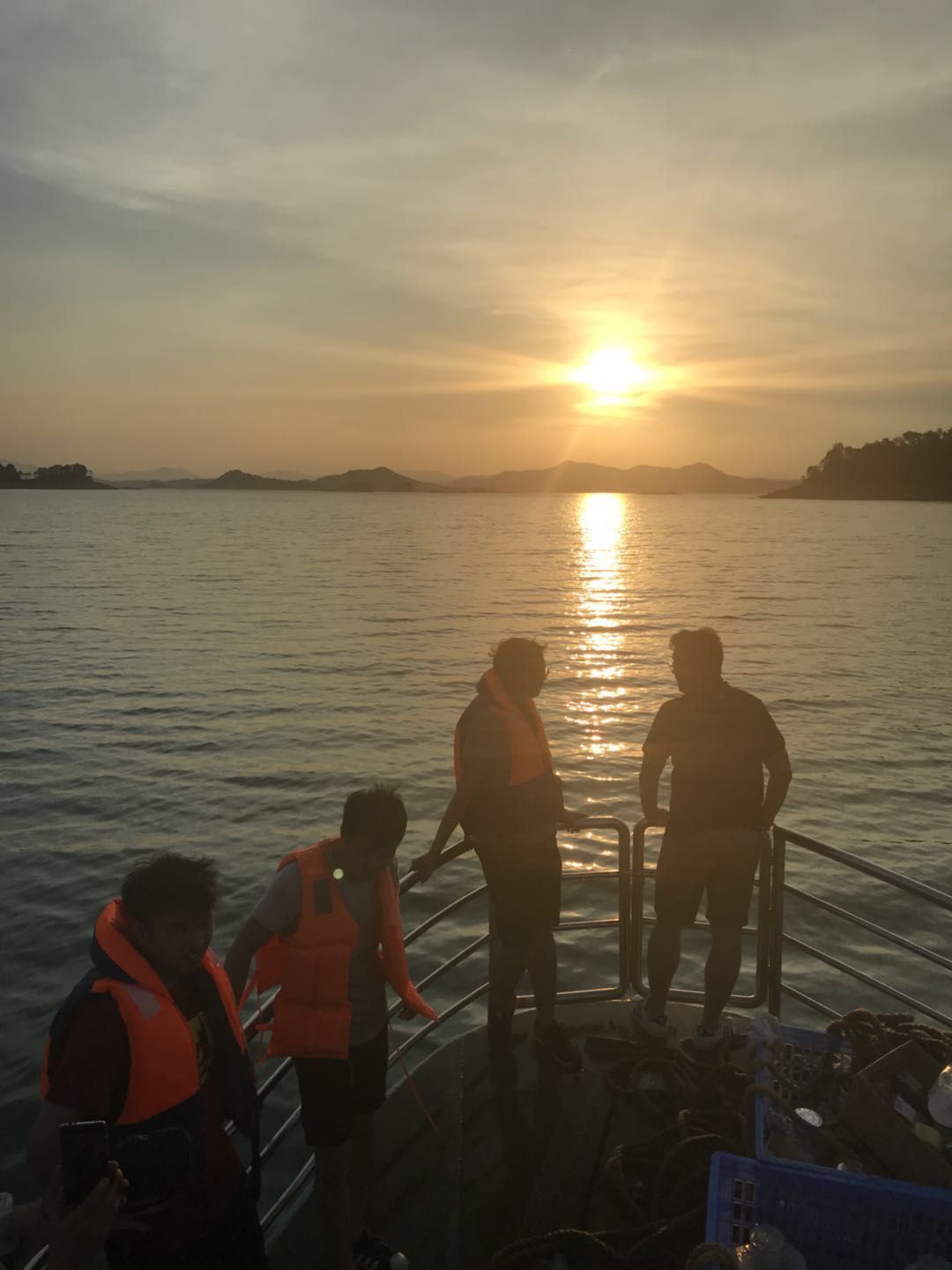 Totally relaxed when the sun is setting down.
Lovely sunset accompanies the boat going back to its port.
Pretty girls and boys are happy to take a gathering selfie.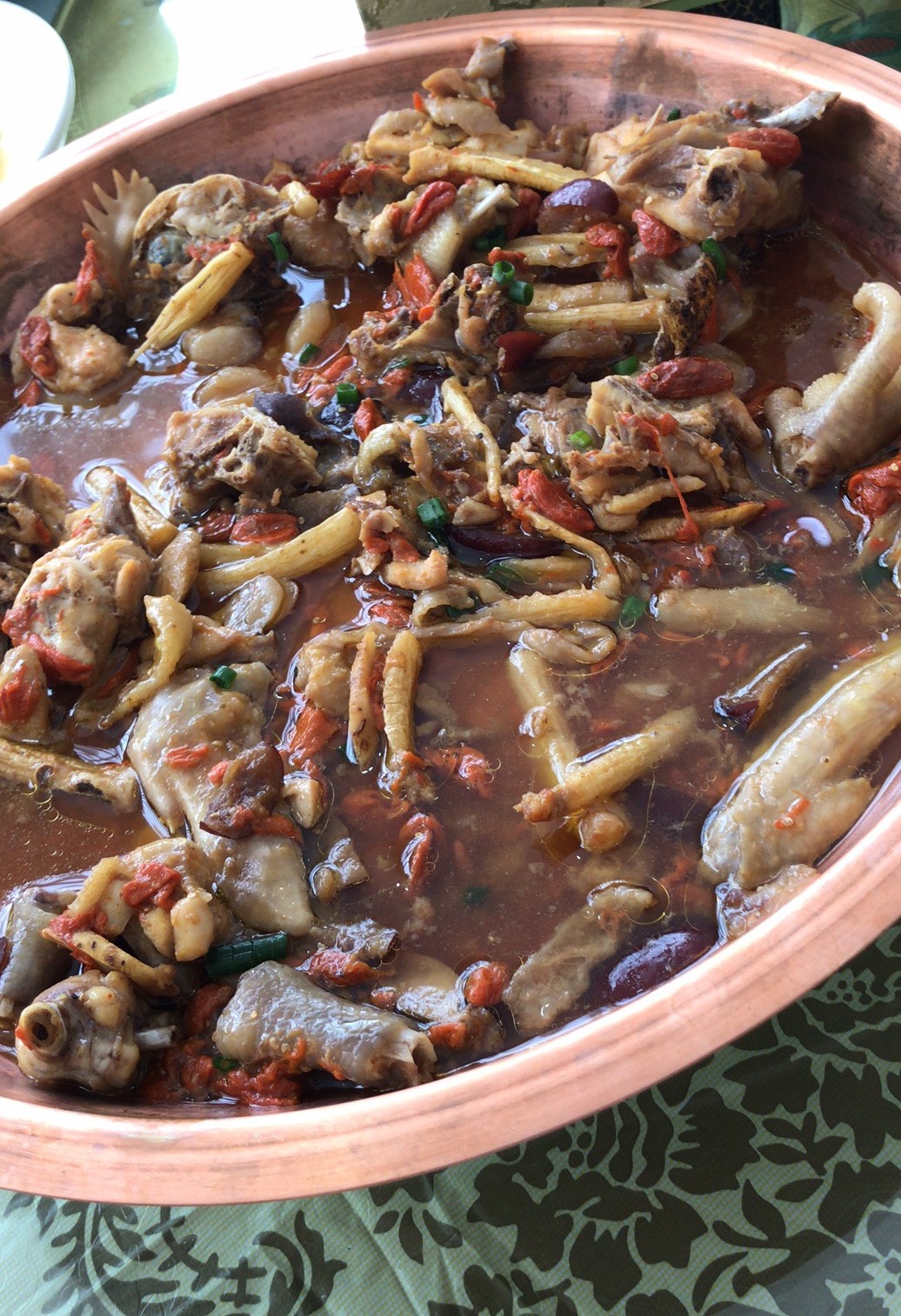 People enjoy the tasty traditional Hakka food and "Grabbing red packets" of Wechat on the return trip to Guangzhou. What a wonderful Children's Day!
A poetic picture taken by a cute girl from Sun Yat-sen University. Many thanks for Dr. Guangcai Zhong for all his thoughtful arrangements for this trip.